How to Copy Emoji From Keyboard and Paste on Windows 10. – Communicating feelings and emotions during conversion are in fashion presently. Pleasant news is Windows 10 has included Emojis on its on-screen keyboard and permit to paste all the way, whether it is social media or doc or anywhere else pretty simple.
It is known to fewer people that Windows 10 facilitates a substantial variety of emoticons and these are present on your System. So, if you are thinking to express your words with emojis, then walk ahead toward the steps to read How to Copy Emoji from Keyboard and Paste on Windows 10 to communicate and convey feelings and gestures in words with the assistance of emoticons.
Ways to Copy Emoji From Keyboard and Paste on Windows 10 System
Do a right-click on an empty space on the taskbar and on the spread out context menu, select the choice "Show touch keyboard button".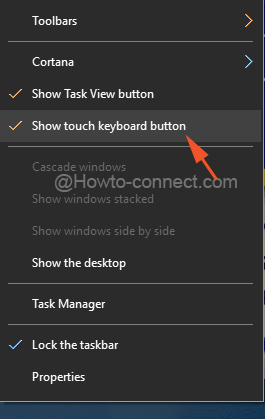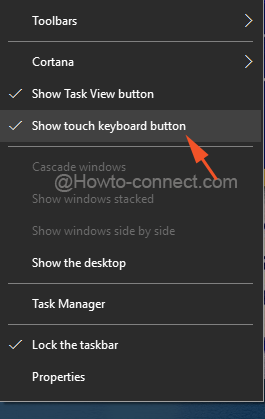 Soon you will observe one mini keyboard icon just near the system tray clock, click on it.

The on-screen keyboard will soon be visible on the screen, and to see the emoji section, click the "smiling face" button (between Ctrl and Space bar).

Instantly the on screen alphabetical keyboard will be interchanged with the emoji keyboard.
The last row buttons represent the different groups of the emojis.
With the help of the mouse, shift amongst the groups to find your required emoji.
To see more emojis of the same group, click on the right or left arrows available on the left portion.

Next, keep open the text field where you have wished to use the emojis.
Now, to add an emoji (suppose on Twitter or Mail) put the cursor in the text box and select an emoji.

You can see the emoji is pasted on your desired place.

One thing worth remembrance is that Windows 10 provides emojis by default, but it is not necessary that all the program or application you are running may be compatible with these emoticons. However, several new smileys are accessible in Windows 10 for example "slightly smiling face", "raised hand with fingers splayed", and several more.