Windows To Go is an integrated tool in windows 8 enterprise edition that lets you to create a bootable USB in order to boot windows 8 enterprise without installation disc. These types of features are helpful in corporate or business environments to run on multiple systems.
How to Create a Windows To Go USB Drive in Windows 8 Enterprise ? Requirements
You have need of Windows 8 Enterprise image files in ISO format or bootable DVD installation disc to perform the process.
Your computer should be installed windows 8 Enterprise version.
At least 32GB or bigger mass storage device like USB pen drive, USB hard disk or SD card.
First Step
At first, insert the Windows 8 enterprise bootable installation disc in DVD drive.
Press keyboard shortcut (windows key+W) to bring up settings search window.
Next, type keyword "windows to go" in search bar and click on similar link in search results in left side.
Second Step
Now a window named create a windows to go workspace wizard appears. Here choose the drive from list view. Click on Next button.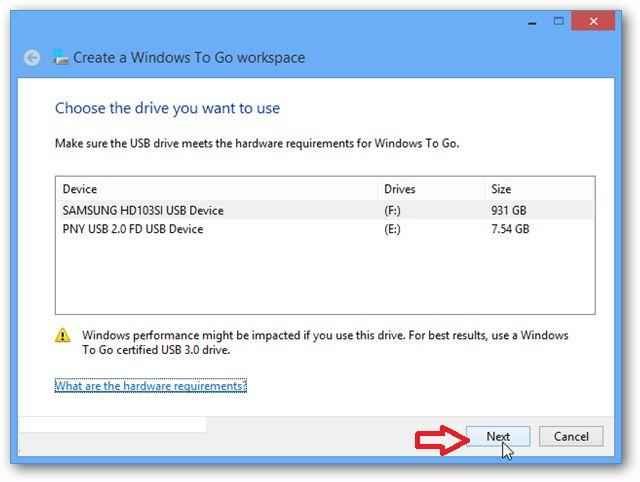 It will now search image file of windows 8 enterprise version be default from optical drive.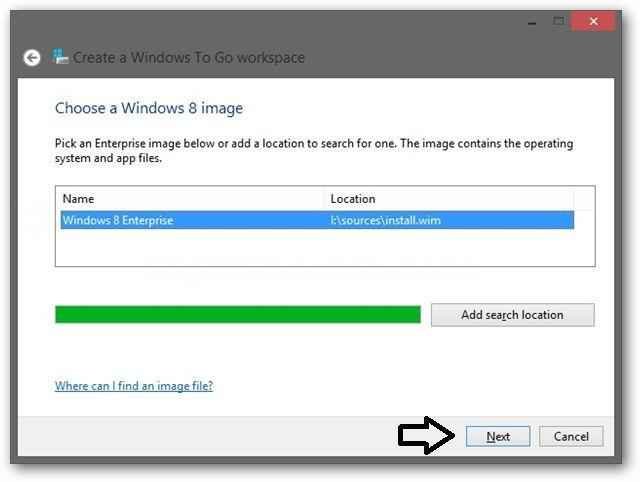 Next click on Skip button to left configure the BitLocker security feature.
Third Step
Make sure that your USB drive have been formatted, click on Create button.
The process of creating the Windows To Go workspace requires up to 15 or more minutes because it depends on USB transfer speed between the system.
While the process Windows To Go is finished, check the No tab and click on Save and close button.