Today we present you an interesting feature of Windows 10. The post is about the Customize Sync Settings on the OS version. Now, in this feature of Windows 10, you can sync your Windows settings, app settings, and much more settings if you login to the system with your Microsoft Account. If you login to Windows 10 operating system via your Microsoft Account you can sync lots of information from one device to the other device.
You will be surprised to see the synchronization as it will follow you to all the Windows 10 devices you log into!
Customize Sync Settings on Windows 10
As we have mentioned above that we will show you to Customize Sync Settings on Windows 10, so for your convenience, we have divided the process into some parts. Before getting into the process lets' first note down a few important points –
You have to login to Windows 10 through your Microsoft Account.
Windows 10 synchronization is carried out through OneDrive.
Access Sync your Settings on Windows 10

Open the Start Menu.
Choose Settings.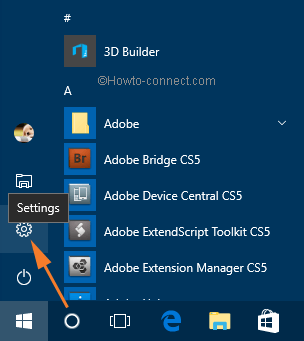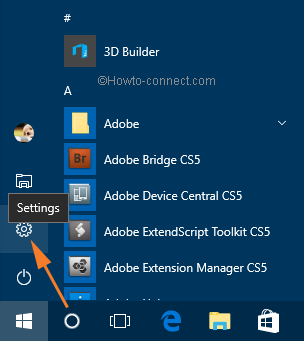 Click on Accounts category in the expanded Settings Window.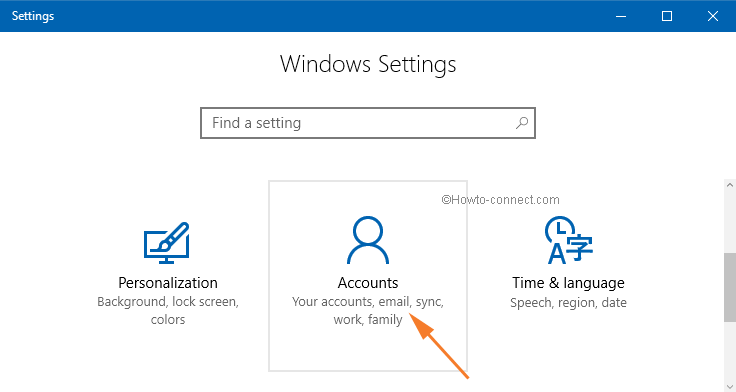 On the right fringe, select Sync your Settings.
Thus, the Sync your Settings is in front of you now.
Set On and Off Synchronization on Windows 10
Go to the Sync your Settings as mentioned above.
The first section is Sync Settings.
Now you can see one option under this section which reads as Sync your settings on This PC.
If you move the slider to the right then it will turn on.
And if you move it to the left then it will be set to off.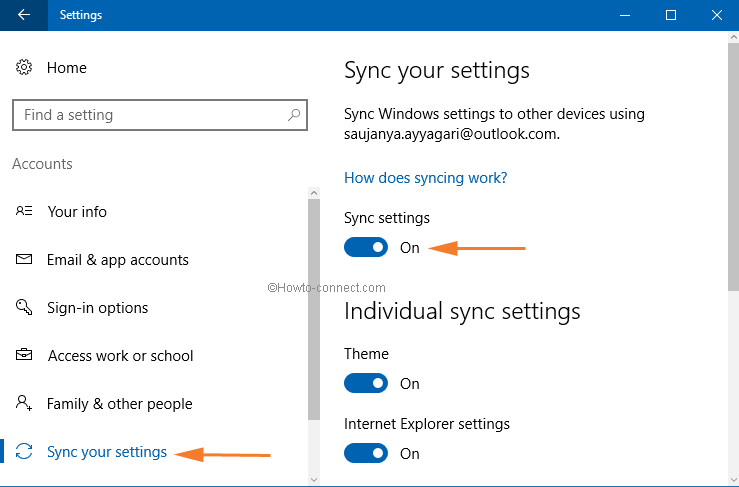 Set Individual Sync Settings on Windows 10
The new version of Windows i.e. Windows 10 has some new added features to sync with. There are different categories like Personalization settings, App settings, Other settings and Backup Settings. Under each category, there are some settings available for you. You can set individual settings for all the categories to on or off. Lets' see them one by one.
Theme –Dragging the slider toward on for Theme under Individual Sync settings brings out the indistinguishable color as well as background Throughout all the Windows 10 devices.
Internet Explorer Settings – Syncing present all the customizations and tweaks made among all the devices end-to-end to the users logged in via the identical account.
Passwords – Your stored sign in passwords for your apps, websites, networks and Home Groups will be synced.
Language Preferences – Your installed input methods, keyboard, display language, personal dictionary and many more will be synced.
Ease of Access – The settings that you use for Ease of Access like Narrator, Magnifier, and many more can be synced with this setting.
Other Windows Settings – Your other settings of Windows like the mouse, printers, File Explorer and many more can be synced.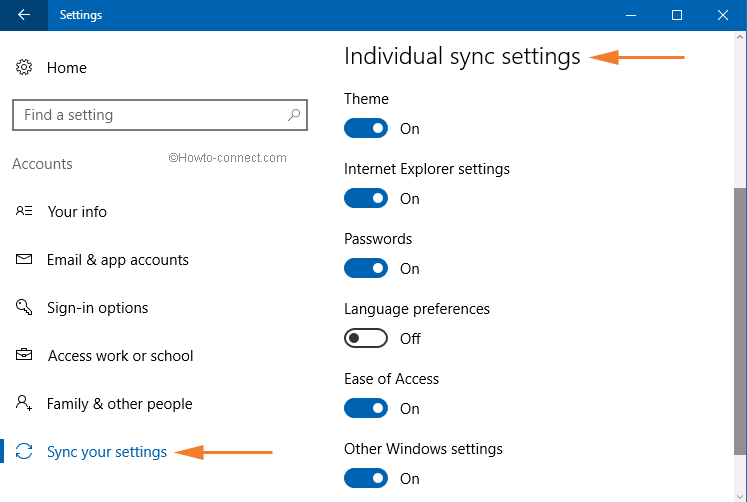 To read effective article go to:
How to Configure Sync your Settings in Windows 10
Windows Live Syncing in Windows 8 and its importance in these days
Tips for Force Sync App License in Windows 8