The act of Messaging, a convenient way of sending or receiving information, has proved its worth since yesteryear. Effectiveness, as well as more Circulation in quick time, makes its more potent tool to the market player. There are frequently messaging us and try to explore our confidential information. Such unwanted messages are called Spam. Gmail gives protection from Spam message as well as Phishing website. Because such type of messages and URL of phishing websites are stored in Spam box of Gmail Account.
Right now, I am going to discuss, how anyone can get maximum protection from Spam Messages?
Spam messages will be prevented after applying features of Gmail Filter. In fact, Gmail Filter acts like Firewall between Spam messages and Gmail Inbox. Now, the question raises that what to do Delete Gmail spam message automatically?
How to Delete Gmail Spam Message Automatically
A few successive steps will show the way of automatic deletion of Gmail Spam.
Login to own Gmail Account and then after Click on Gear Button. Now, Select Settings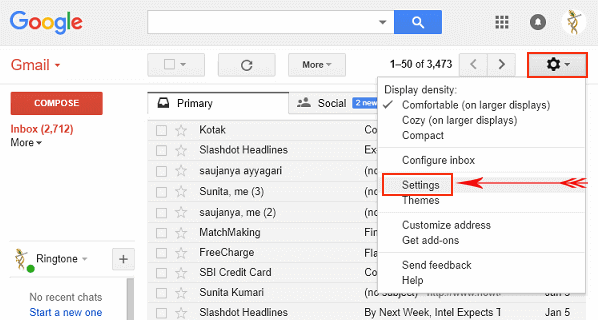 Then after, choose Filters and Blocked Addresses Tab.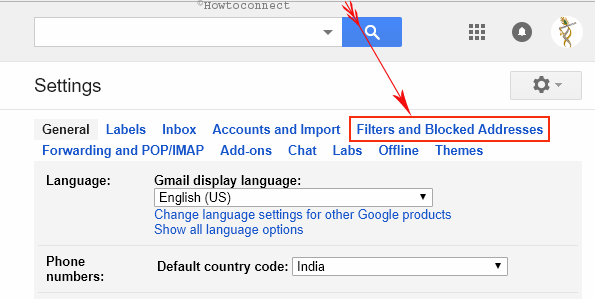 Click on Create a new Filter.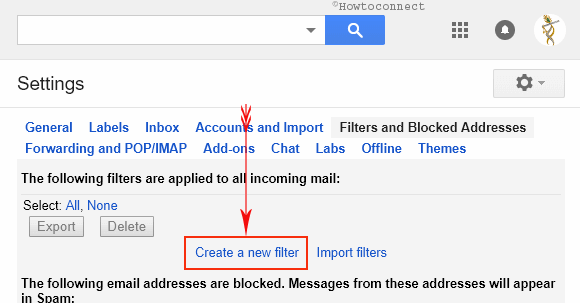 Windows will prompt a pop-up screen with few boxes. Type 'in:spam' in that field Has the words (Sometimes you can see Includes the words) and click on to Create filter with this search.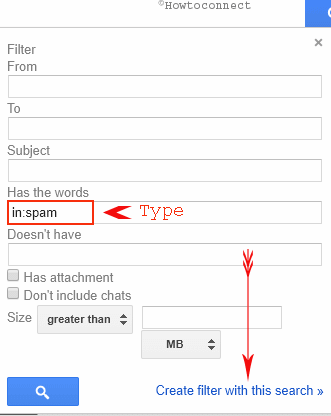 You get Confirm creating filter pop up. Click OK to continue.
Now you see a dialog asking how you want to deal with the Gmail Spam Message. Select Delete option from the box and finally click on Create filter.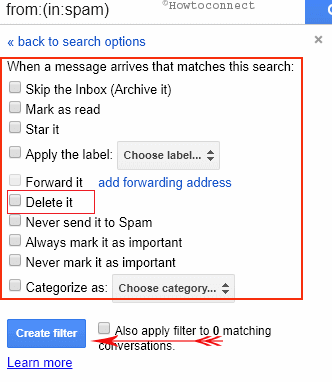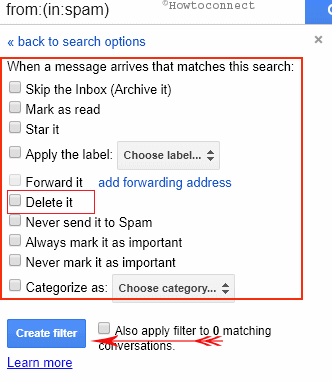 At last, you will view a message  'Your filter was created' on Gmail interface. Now you don't need to bothered about manually removing the emails. The filter will work to Delete Gmail Spam Message Automatically and let you enjoy your other jobs.