Most of the time, we feel irritated with the software notifications that roll up during the work, game session, and presentation. But fortunately, Avast has come up with Do Not Disturb Mode (DND) for the sake of better user experience. This feature helps you to prevent the notification passed by the Windows Update and other Third Party Apps. Furthermore, it works for non-game apps running in fullscreen and it comes with support for browsers like Chrome, Firefox and Microsoft Edge. At the same time, it becomes annoying too as the DND starts showing up the pop-up notification when it adds a new app to its list. As a result, a substantial number of people prefers to knock it out. For them, we are here to discuss the method for how to Disable Do Not Disturb Mode in Avast Antivirus.
After installing Avast Antivirus on your system, the DND notify you every time it adds an app to its list automatically. Commonly, these notifications turn up when you start a new game or program on your computer and that badly distract your concentration. Avast included this feature with the intention to reduce your manual work to add the new apps to its list as it works automatically and informs you about every new add-on. But sadly, it's gone wrong and the Do Not Disturb Mode becomes the source of disturbance itself.
Read – How to Properly Uninstall Avast in Windows 10
Disable Do Not Disturb Mode in Avast Tool
Here is how to disable Do Not Disturb Mode in Avast Antivirus —
In order to disable it, you can either turn off the automatic add-on or deactivate or completely delete DND feature. We will discuss all the methods one by one. Follow whichever you want.
Turn Off the DND Notifications of auto add-on

To get rid of from the notification, you can turn off the option of Automatically add new apps.
Step-1: Open up the Avast User Interface.
Step-2: Do a click on Menu from the top bar and then Select Settings.
Step-3: Next, click on Components from the left column and shift to the right side. Scroll down to reach out Performance section and thereafter click on Customize located beside Do Not Disturb Mode.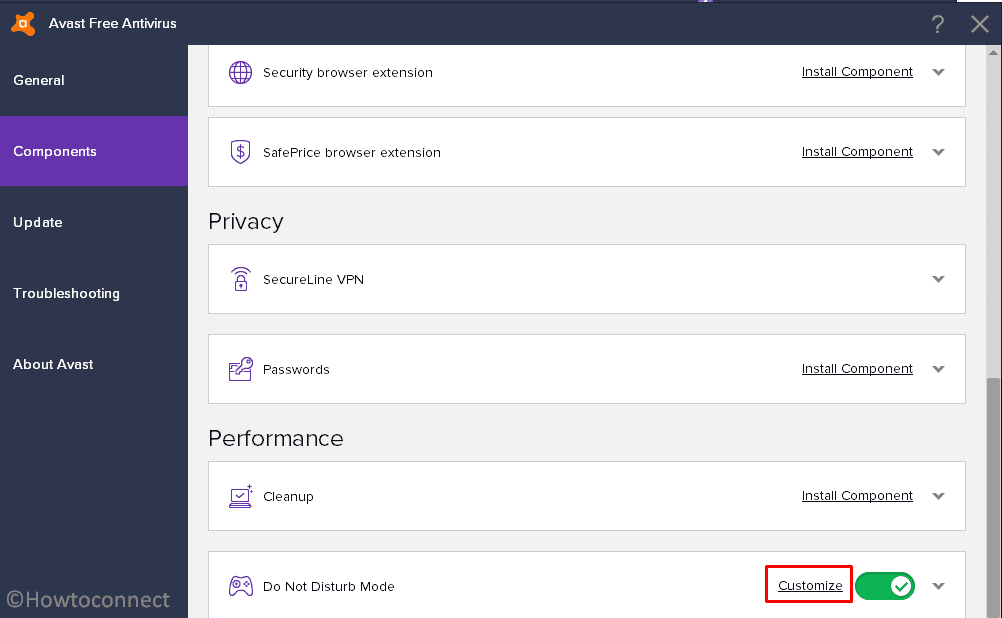 Step-4: On the following page, uncheck the box of Automatically Add New Apps.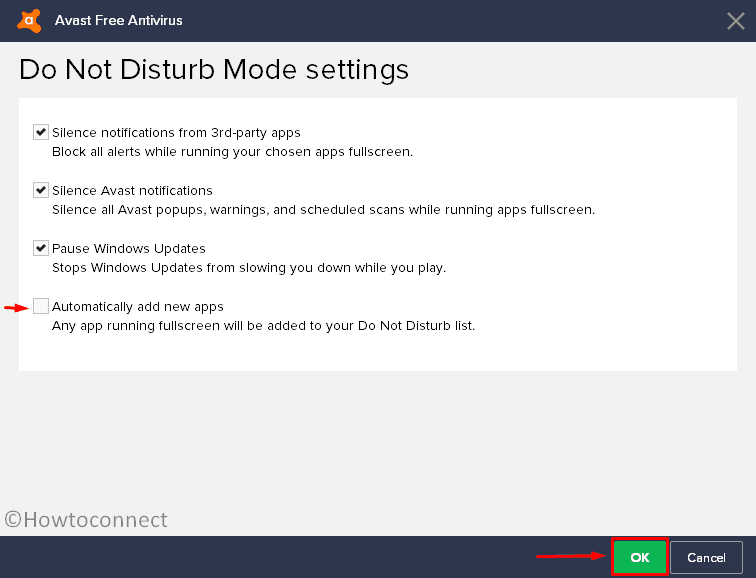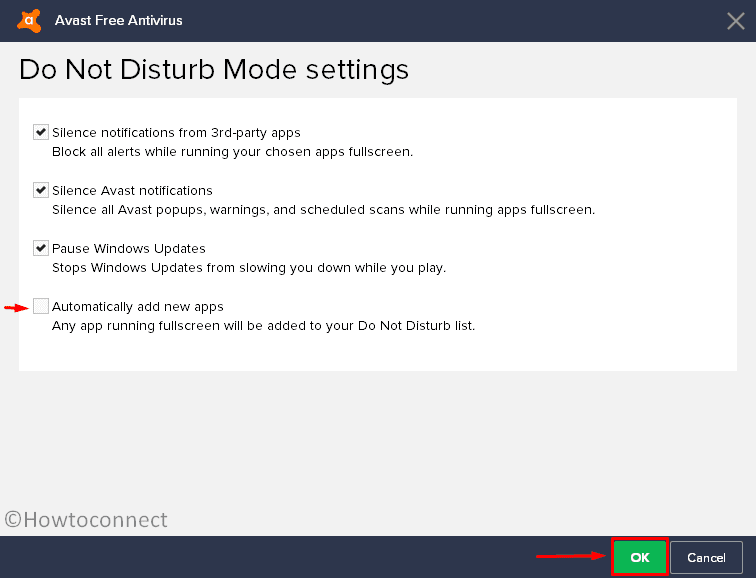 Step-5: At last click on OK to save the changes.
From now onwards, you need to add the programs manually to DND mode which is not much difficult. Simply, reach out to Do Not Disturb mode from Avast user interface and then click on Add app.
Deactivate Do Not Disturb Mode
To turn off the Do Not Disturb Mode, First of all, repeat the steps 1-3  of the above-given method.
Instead of clicking on Customize, turn off the toggle button of Do Not Disturb Mode.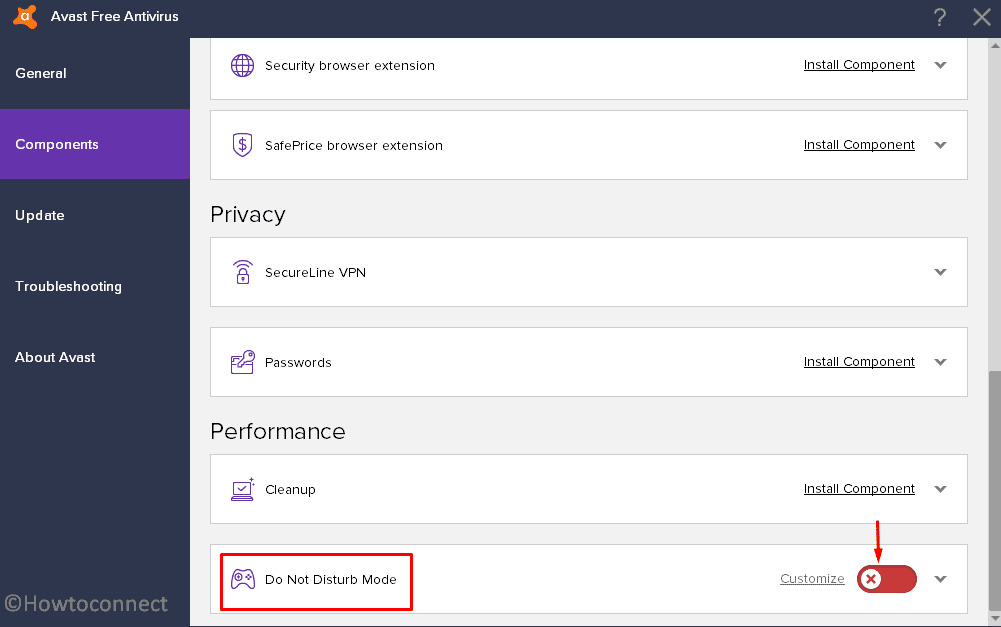 Uninstall DND Mode Component in Avast
Another way to Disable Do Not Disturb Mode in Avast is to uninstall. Here is the method –
Type control panel in the taskbar search box and when the result appears hit Enter.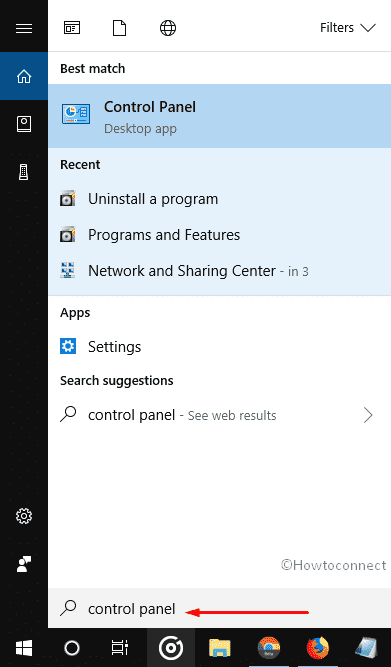 On the following Window, locate Programs and then click on Uninstall a program located under it.
Make a right click on Avast Free Antivirus and Select Change.
A UAC will prompt up, click on Yes to move forward.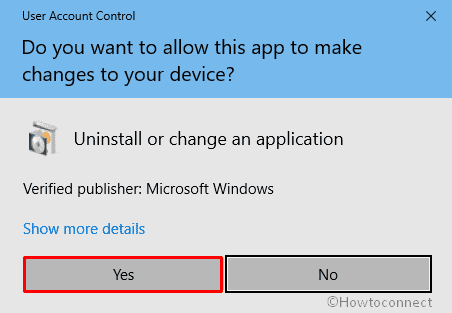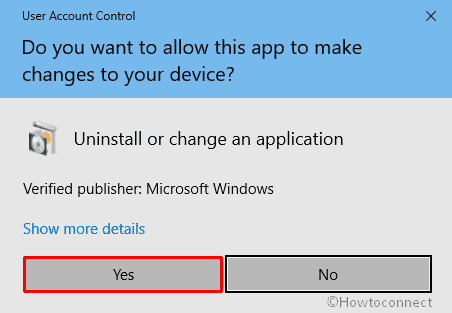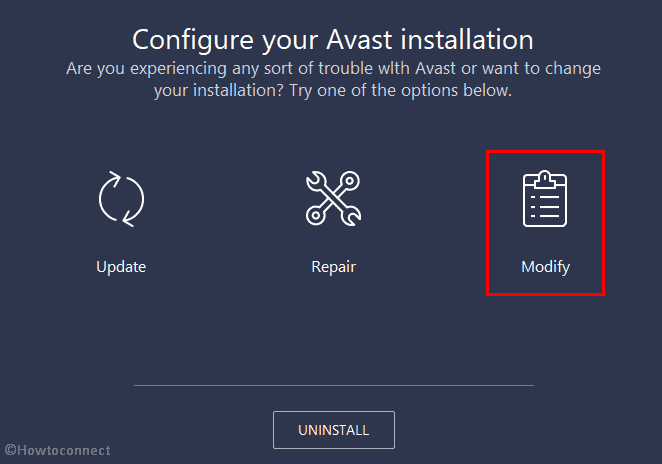 On the next page, uncheck the box of Do Not Disturb Mode and then click on Change.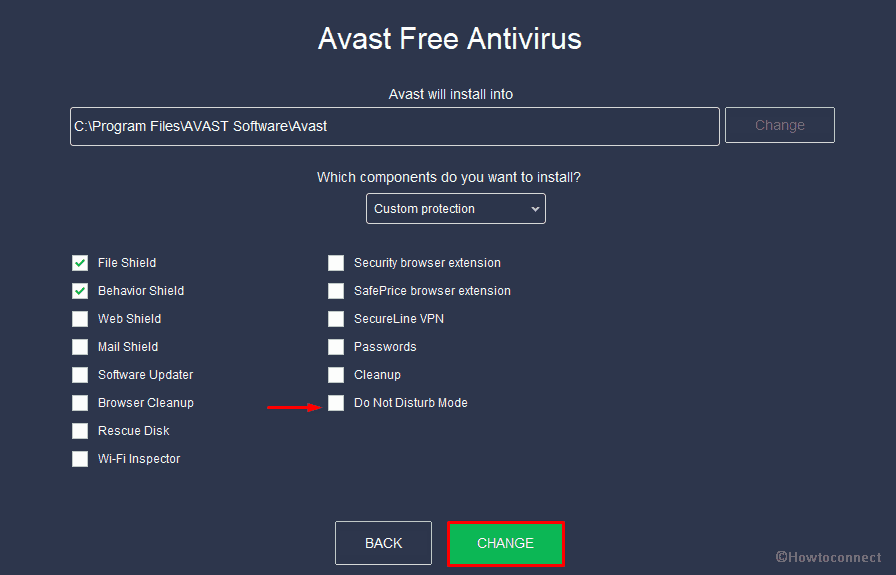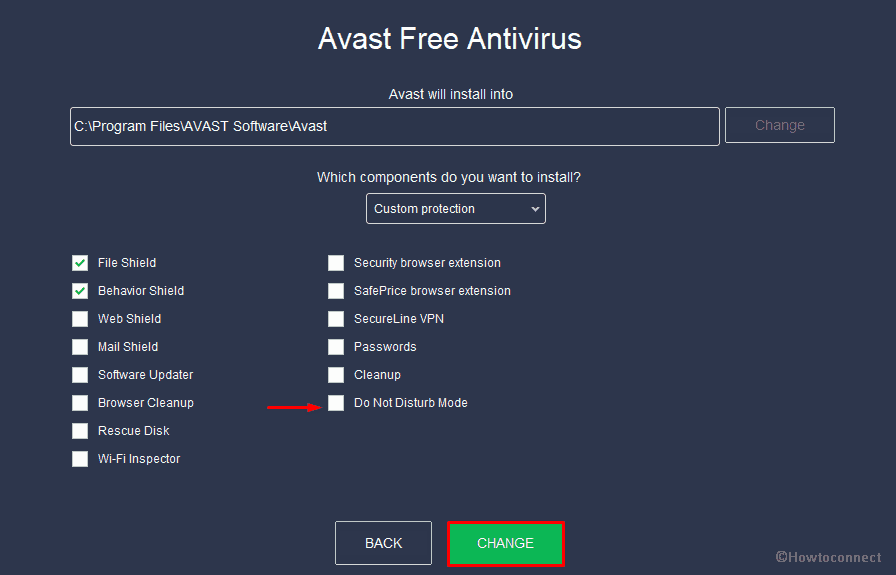 When the process is done, Avast will ask to Restart computer. Click on it to Reboot your system in order to view the changes.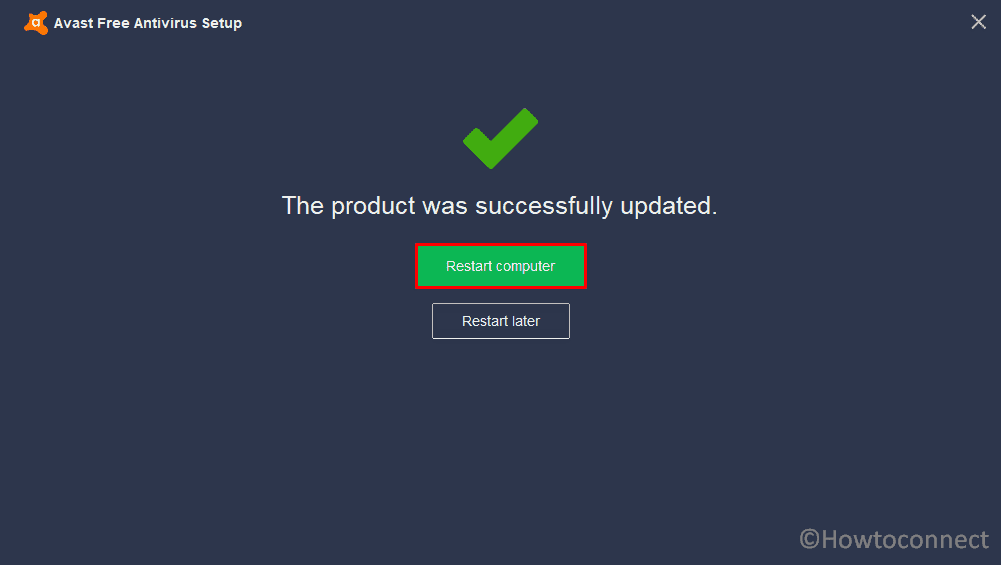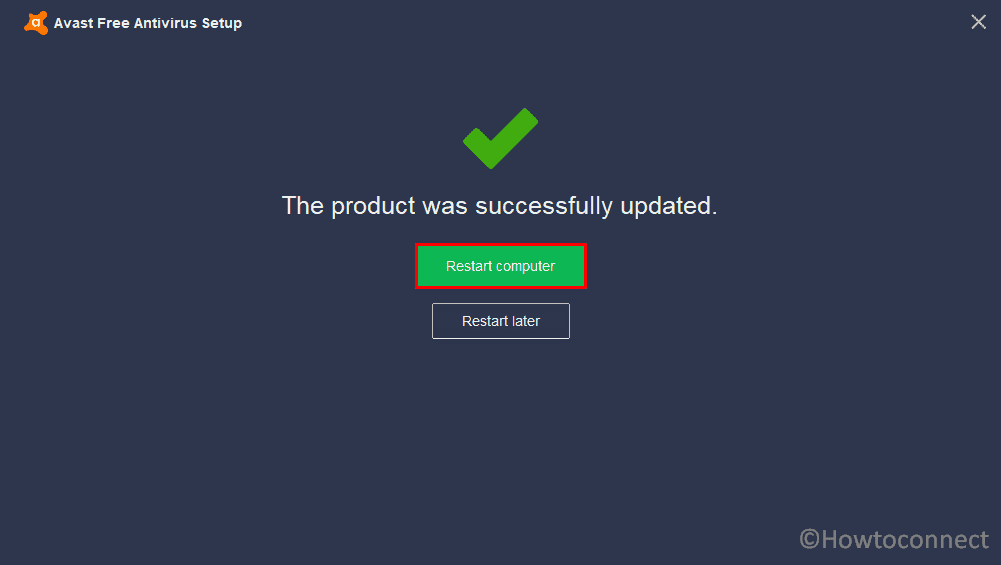 You can uninstall the Do Not Disturb Mode component by using the next given steps too –
Initially, Reach to Do Not Disturb Mode option like earlier described in Way-1.
Hereafter, click on Uninstall Component option shown at the lower-left corner of the dialog box.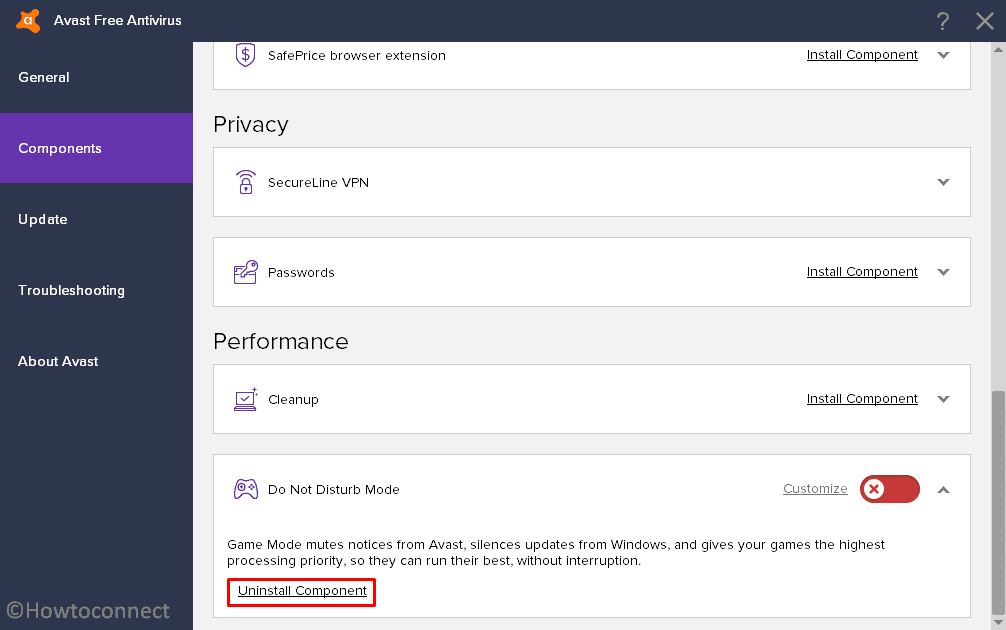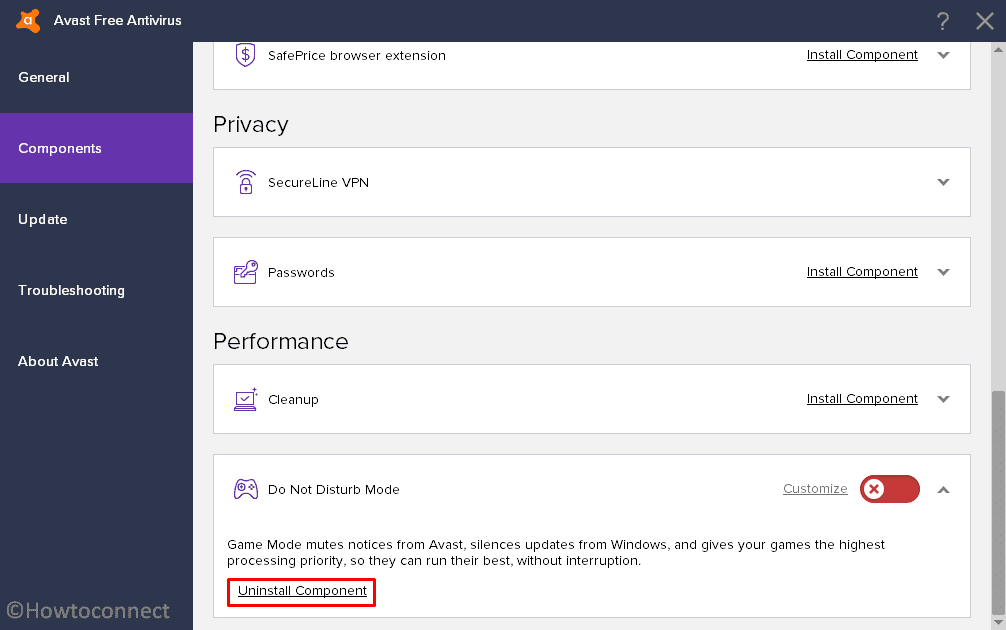 A dialog box will show up, click on OK to give final confirmation.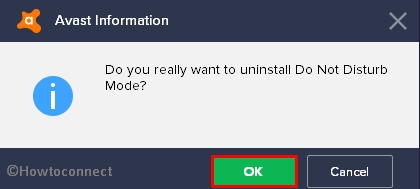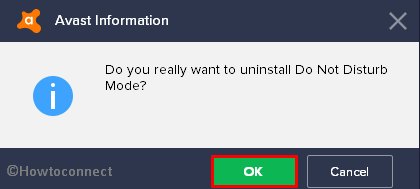 In the end, Restart your computer to fully remove Do Not Disturb Mode from your system.
Alternatively, you can follow How to Uninstall Software From Windows 10 After Creators Update.
That's All! Hope it helps. If you have any query, don't forget to comment down below.