At present, Pokémon Go is one of the most popular Android games available in the Play store and its craze is not coming down. We can say it confidently on the basis of hack, spoof, and cheat tips flooding the internet. It seems that when it comes to Pokémon Go, people want to win and reach the top at any cost. In order to achieve that, they are following the old saying – If you can't win, cheat! And that reason brings you are here too. However, there are various sources which provide different tips and tricks to earn reward honestly, with complete determination, and hard work. But, if you still want to know How to Spoof Pokémon Go on Android, this article is for you.
Spoofing Pokémon Go means that you fake your GPS location so that you can reach near a 100% Tyranitar. Moreover, you can Dragonite and immediately scoop it, go to any Gym, take it down and make it again any time. Also, tour the world on a whim. While spoofing, you don't require to root the device since the method mentioned runs successfully on all the non-rooted Android phones. You are aware that Pokémon Go does not offer walk/move via joystick or additional button. But this spoof will enable the button (Arrow keys). so that moving around in this game may be hassle-free. And the best thing about GPF spoof is that you can play it from any part of the world.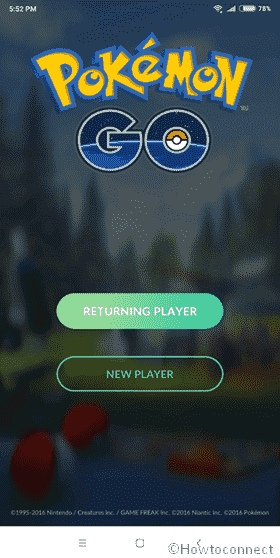 Read – How to Hack Facebook Account in Easy Steps
Way to Spoofing Pokémon Go on Android
Here is How to Spoof Pokémon Go on Android –
The Prerequisites for Spoofing Pokémon Go
Firstly, you need to acquire the Pokémon Go game on your device.
Subsequently, you have to download Fake GPS Joystick & Routes Go. It is a paid app which will help you to change the location without any issues. With this application, you can also alter the location by using the arrow keys of a joystick.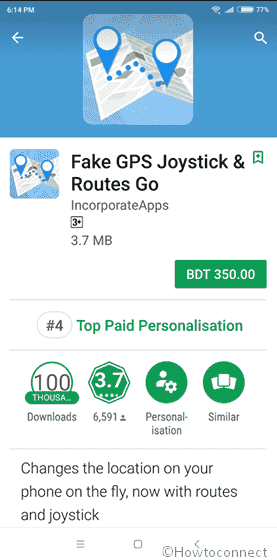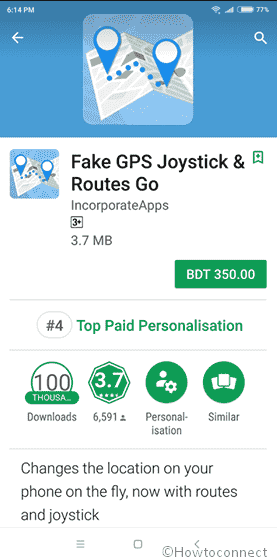 If you are not willing to spend a few bucks, go for Fly GPS app. It also works in Android devices and allows spoofing Pokémon Go, the GPS way. However, remember one thing that Fly GPS does not run properly on Android 7.0 Nougat OS. Despite, it works perfectly with Android 6.0 or earlier versions.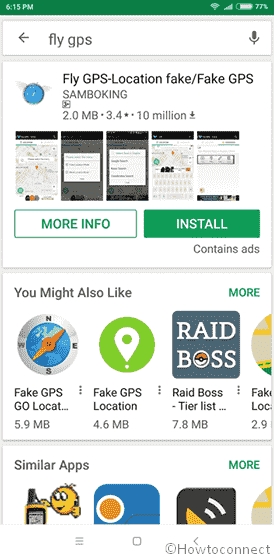 After getting the application, you can pursue the below-mentioned series of steps to spoof Pokémon Go on Android.
How to Spoof Pokémon Go in Android device
Step-1: In order to activate Developer Options navigate to Settings and tap on "About phone".
Step-2: Continue hitting either on "Build Number" or version meanwhile you view a message indicating that You are now a developer.
Step-3: Again go to the Settings application and touch Developer options.
Step-4: On the subsequent page, find the option Select mock location app and do a tap on it. Further, you need to choose the "Fake GPS Route".
Step-5: You have to again go to the Settings and tap on Location. Here, set the GPS mode as High Accuracy ("This mode uses the GPS, Bluetooth, Wi-Fi, and Mobile Network for accurately determining the location").
Step-6: Thereafter, enable the GPS of your device and launch the Fake GPS Routes app.
Step-7: Tap on the three dots from the top right of your device in order to open Menu. Hereafter, choose Settings and enable the Non-Rooted Mode.
Step-8: Scroll down further to enable Joystick. Often this may cause GPS Signal not found error. To prevent its occurrence, do not use the joystick.
Step-9: Moving forward, Open Pokémon Go on your device and start the gameplay. If joystick feature is not enabled from the Fake GPS Routes app, you should switch to that particular program and move the Red point to any preferred location. Then, tap on the Play button.
Step-10: Finally, you will notice that your character is on the same location that you selected on the "FakeGPS" app.
So, these are the simplest steps anyone can follow to spoof Pokémon Go on Android.
Note – Spoofing is a fraudulent activity that is against the Terms of Service of Pokémon Go. Trying it is free and sometimes it can work too but the risk is always there. Seeing this, your friends too can follow your path and a vicious chain will be created. Always remember that this kind of spoofing can get your account banned. Bans sometimes happen in waves each month, but now they are combined with slashing where a line is put across illicitly gained Pokémon making them useless in Raid Battles.
That's all!