Ways to Disable and Enable Microphone in Windows 10. – A microphone which locally called mic is an inbuilt device in today's computers. At certain times, you might accidentally disable microphone of the device from Sound Settings and then can't find. Moreover, you might like to disable Mic on Windows 10. In this guide, you will see methods for both the works either turn on or turn off Microphone. If you experience low sound follow Windows 10 – How to Raise the Mic Volume.
Due to some reasons if you want to Disable and Enable Microphone in Windows 10 then this guide will help. In many cases, the Microphone icons get accidentally vanished from the sound settings field. So we will also include a solution to this. You might want to see a similar kind of guide – How to Change Right and Left Speaker Volume in Windows 10.
How to Disable Microphone in Windows 10
Turning off the mic on Windows 10 is a very easy task. All you need to do is follow the given steps.
Step 1 – Make a Right-click on the Speaker icon on the taskbar and select the option Recording devices.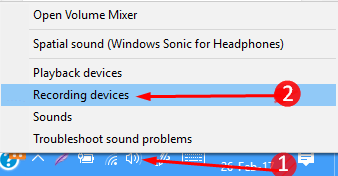 Disable Microphone
Step 2 – Sound Settings window will open with Recording tab. Right click on Microphone that you want to Disable and select the Disable option. Then to confirm by Pressing the OK.
Show the Hidden Microphone on Windows 10
If you have first time disabled the mic in this section you will see a puzzle here. As you Disable the Microphone it will be missing from the Recording device box. And the Recording devices area will become empty. You will see No audio devices are installed in this section.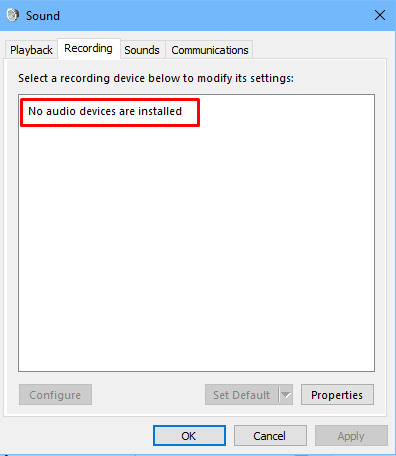 To bring back the missing microphone icon –
Step 1 – Right click on an empty location in the Recording device section and select Show disabled device.
The microphone icon that went missing will be restored after this action.
In spite of this, you can Download Audio Troubleshooter for Windows 10 Pro, Home, and utilize it following the on screen instructions if you confront with other issues.
Enable Microphone in Windows 10
Once you view the hidden Microphone in the Recording tab of the Sound wizard, you can enable it very easily.
Step 1 – Right click on the Microphone you want to Enable. Select Enable from the list of options.
If you want to keep it enabled then click OK.
When you are looking to go through all about the sound, pursue Sound Scheme in Windows 10 – How to Change, Create, Save, Delete
Concluding Words
So these methods will help you Disable and Enable Microphone in Windows 10. In addition, you can also see the hidden mic in the recording devices section. Hope this article helps you to work without any hitches in your work.