Steps to Disable Sound Effect in Solitaire Game on Windows 10. – Do you want to turn off the noise coming while Playing Solitaire on your computer? A way helps stop the music and sound effects of this game quite easily. Once you disable options using the way, you will experience Solitaire running quietly.
Many users don't prefer Solitaire plays sound for every move. This is not good for privacy as it reveals that you are playing this addictive game. So you might want to continue moving your card silently.
Thankfully, the Solitaire offers to disable the sound effect and music, which are enabled by default. It provides Game options where multiple settings and toggles are available letting you change them effectively.
Disable Sound Effect in Solitaire Game on Windows 10
Step 1 – click Start icon on the taskbar so that start menu may come into view. .
Step 2 – Locate Solitaire on the left side of Start menu and click on it. Since It is a default application on Windows 10 so it will be available on the left as well as right side equally.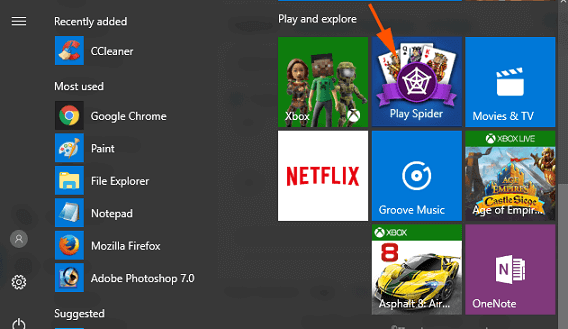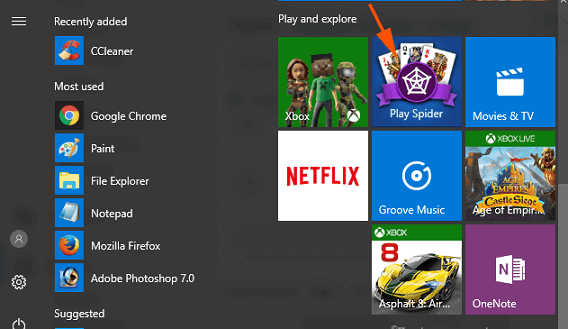 Step 3 – once Microsoft Solitaire Collection homepage appears, Click Menu on the top left.


Step 4 – Menu dropdown will show all the games list headed by Game options. Click Game options gear icon in the left pane.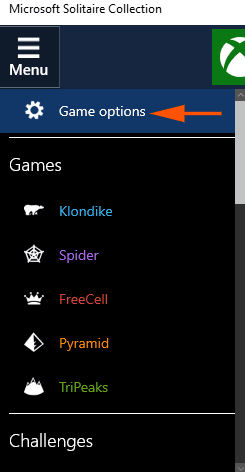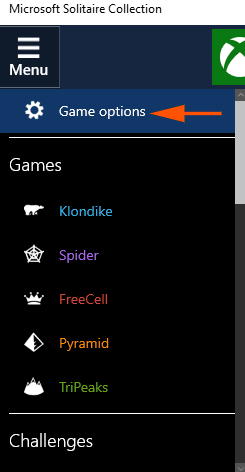 Step 5 – Pull the Sound effects slider to the extreme left to disable.
Step 6 – Drag the slider to the left end so that you can disable Music as you have done in Sounds effects.
On the Game options flyout, 2 available toggles Sound effect and Music controls the audio effects.
The maximum value of the Sound effects is 100 and minimum is 0. So, once you put the value 0 through the toggle it gets disabled. In the similar way, music also lies between 0 to 100 value. O value of the Music disables its noise.
However, PC volume can also be effective to make it silent. Mute PC becomes noiseless so, volume and music of the game are unable to come out. But this is a temporary solution as when you mute your Windows 10 PC can't hear important notifications and a lot more things.
Microsoft Solitaire collection is a group of 5 different small games and very popular among the users. Even people also enjoy its premium edition. In addition, it gives different challenges for making it more interesting.  A good number of users enjoy it on daily basis and they need to mute it to stay away from the sight of others. Therefore, they need to Disable Sound Effect in Solitaire.
Conclusion
The method to Disable Sound Effect in Solitaire on Windows 10. This is very simple and needs only 5 steps. We hope this will help you to make your Solitaire silent.