Windows 8 is the most advanced operating system in Windows version by Microsoft. People who want to download and install windows 8 have to pass through some processes. Here, I  am giving 6 steps to download and install windows 8. These steps will ease your installation. So follow:
Related Post: Windows 8 setup, ISO image file and Required PC Configuration
Tips for How to download and Install Windows 8
1. At first make sure you have 3-4 empty DVD disk, internet connection (if not that's okay you can activate your key after you have done the installation), but make sure that your PC is fully charged and is connected to the Switch-Board.
2. Store all information: Keep all your documents in a storage device that is necessary for installation like pen drive or a hard disk as it is necessary otherwise your data would be lost.
 3. Upgrade Assistant: Using this will prompt to check for the compatibility. After you click on the Download Pro link, you'll have the option to download a small "stub" installer. This little 5 MB file will run a compatibility check on your computer to tell you which program will and won't work with Windows 8.
When the Check is complete, you would be asked for what to keep and what to delete, but as you are going to use a new OS, press fresh. The Upgrade Assistant will recommend the version of Windows 8 that fits your PC. Select the version that is recommended as compatible.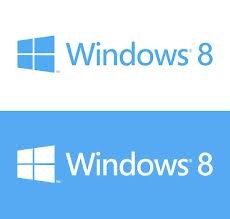 4. Purchase: Purchase the recommended version by giving the money using your e-banking. Don't forget to have the receipt paper and the 25 digit PRODUCT KEY. If you forget your product key don't worry the product key will be also available in your e-mail.
5. Downloading: Download the file and extract it using POWER ISO or DEAMON TOOLS. Send the extracted file to the DVD and then burn it. Or you can directly run the extracted file in which there is an application file. Keep on pressing next by reading it carefully.
6. When prompted for the password, fill it up with the password you have noted down earlier. It will take some time about 2-3 hrs. It keeps on shut down and Restart, you don't have to worry about that. When it asks for Time zone, choose Greenwich Time+__ (likewise in India Greenwich Time+5:30 or you can directly choose New-Delhi timings). In other places, you can choose your own timings.
Thus, you are ready to use your New Windows 8 now. It is now the time to fill up your personal details to save your PC from its misuse such username and password. It also requires some changes such as setting time and date on your PC. Set your username and Password for your PC. After the PC is finished finalizing your settings, you'll be set to start Windows 8. Congratulations! You've installed Windows 8.
This is a very easy process to install windows 8 on your PC. Isn't it?