Windows 10 2004 is live for all users now which Microsoft supposed to provide automatically. But because of limited data usage or poor internet connection or any other reasons, you might miss this feature update. Thankfully you can download the latest Windows 10 2004 ISO Image File right away to enjoy the new features and enhancements the update offers. However, you can install Windows 10 2004 in different ways using the instructions in the post. The version will improve your PC performance, make the security system stronger, also increase the productivity to a great extent.
Most highlighted changes included are new Cortana experience, the option to exchange between classic and enhanced Windows search, moreover ability to reset Windows using the cloud. Apart from these, native support for network cameras, improved Windows Hello, enhanced system Settings will catch your notice surely. Furthermore, the betterment of accessibility, Xbox game bar, Virtual desktop, DirectX, Windows Sandbox, and Bluetooth pairing will be also evident.
Windows 10 2004 ISO Image File x64, x32
Here is how to download latest Windows 10 2004 ISO Image File –
Important – The May 2020 update setup file you are going to download is pretty big in size, approximately 8 GB. That's why the downloading process may take a longer time depending upon the internet speed you are connected with. Therefore, try to get connected with a high-speed Wi-Fi connection before attempting to download.
Navigate the official webpage of Microsoft that holds the most recent version of Windows.
From the appearing page, click Download tool now button located below Create Windows 10 installation media segment.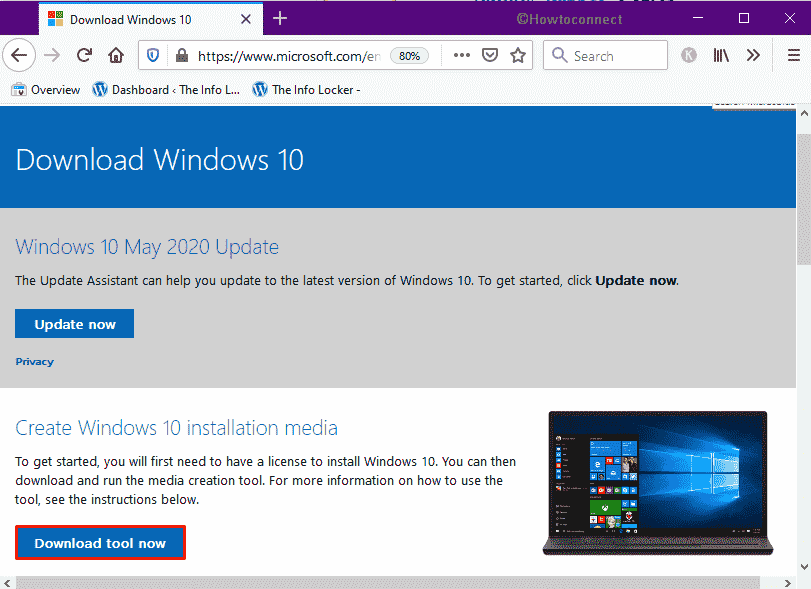 Click on Save file when a pop-up prompts.
After completion of downloading, head over to the directory where your system saves all downloaded items.
Double-click on MediaCreationTool2004.exe.
Click Yes when the system brings up a UAC for your consent.
Doing so will bring forth a window that says Getting a few things ready with revolving dots.
When the setup page becomes ready, hit Accept button.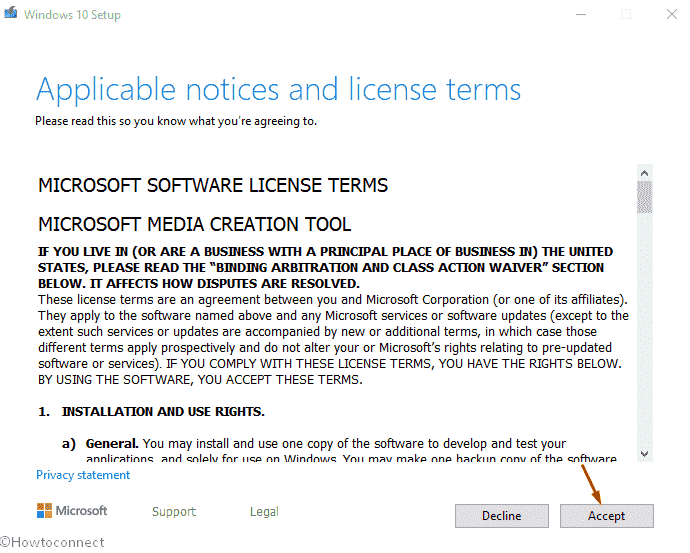 Click the radio button set aside "Create installation media (USB flash drive, DVD, or ISO file) for another PC" and eventually hit the Next button.
On the consequent page, you will notice that the system already picked suitable options for Language, Edition, and Architecture. Usually, the detected ones are always correct but still, you can change them if needed using the drop-down list located beneath each option. Once you are done, hit the Next button.
From the subsequent window, opt for the option ISO file followed by clicking on Next.
After that, choose a location where you want to save the copy of ISO file and then hit Save button.
When the downloading process hits 100%, click on Finish.
That's all!!!