While updating your apps through Microsoft Store, you might have noticed a sequence of multiple applications awaiting their turn to start download. Consequently, when you try to install a new item, rather than initiating the process immediately, the app takes place at the end of the queue.
This system is actually good but sometimes you might want to get a specific app instantly overcrossing the others. So, here we are with a tip describing how to Download now pending app in Queue in Microsoft store.
Download Now Pending App in Queue in Microsoft store
Here is how to Download Now Pending App in Queue in Microsoft store in Windows 10 –
Go to Taskbar or Start and Open  Microsoft Store on the desktop screen first.
Click three horizontal dots located in the upper right and select Downloads and updates.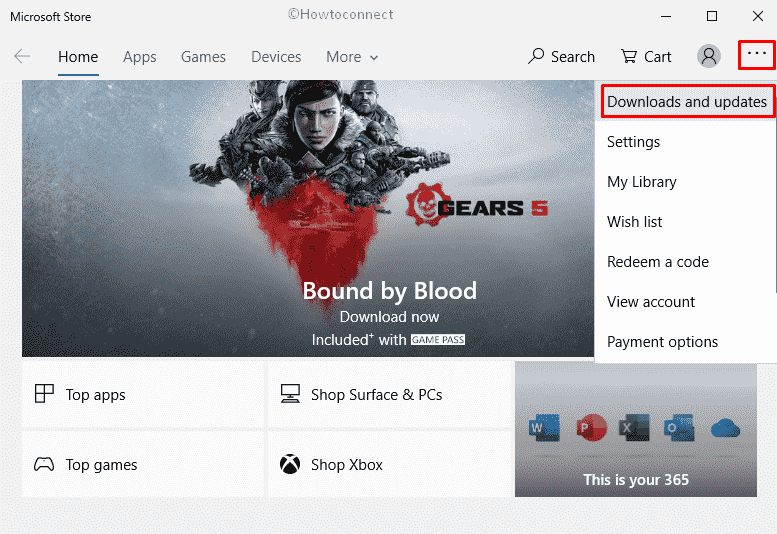 On the subsequent page, you will see the queue of apps waiting to get updated and downloaded. Go to that app you want to proceed right away.
Then, click the vertical three-dotted icon assigned for the same and select Download now.
See more posts about Store –
1] How to Check App Size in Microsoft Store in Windows 10
2] 5 Ways to Reset Microsoft Store in Windows 10
3] How to Disable Video Autoplay in Microsoft Store in Windows 10
4] How to Get More Themes online From Store Windows 10
5] How to Increase Store App Download Speed in Windows 10
6] How to Customize Windows Store Settings in Windows 10
7] How to Pick a Drive in Windows 10 Store to Install an App
8] How to Discard and Restore Windows 10 Store using PowerShell
9] How to Streamline Purchase Experience on Windows 10 Store
10] How to Update Apps Only through WiFi in Windows 10
11] How to Sync App Licenses in Windows 10 Store
12] How to Pick App Updates to Download in Store in Windows 10
That's all!!!