Few days back, I have explained features of ESPN Cricinfo app for windows 8. The Cricinfo app is present to carry every type of cricket update score. So a lot of cricket fans have appreciated the newly cricinfo of ESPN. As you know ESPN website is popular for providing every sports related updated news and it's converge. Most sport fans were missing compatible sports apps in windows 8 still now.
Sports fans who miss the live action of most loved sports, now they may watch replay or check out immediate scores by television and read about the exciting moments of game on ESPN websites. ESPN carries wide-ranging coverage of all sports in special forms.
Now official ESPN app is available for windows 8 to fulfill the alerts about everything of sports. Through this app, Windows 8 users can read the important articles, watch recent scores and videos with snaps, listen to podcasts, and more.
How to install ESPN app from Windows Store?
Press Shortcut (Windows key + F) to start Metro search window.
Next type "espn app" in search box and click on Store button.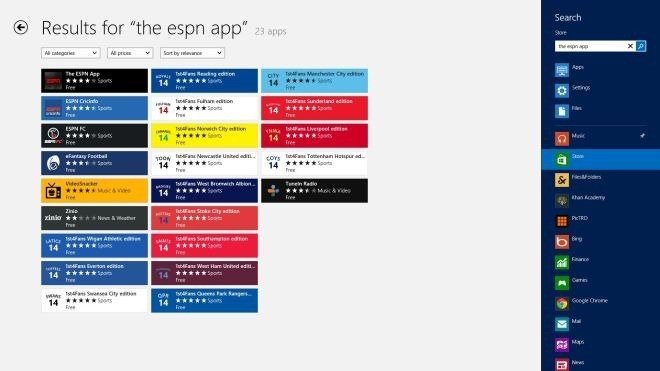 From search pages of store, choose The ESPN app from top left corner and click on Install button.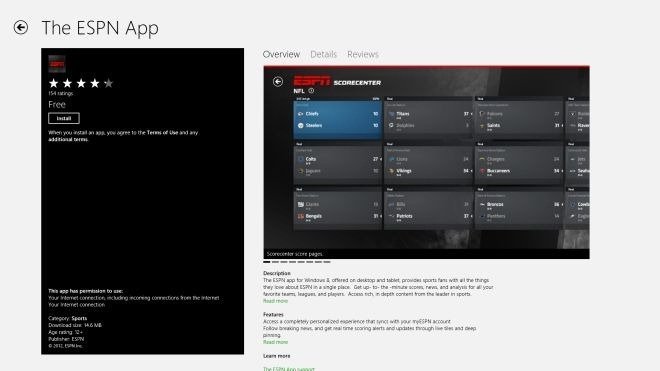 Install ESPN app from Windows Store
How to access with official  ESPN app?
While the app is launched, its main page describes different categories like Score Center, Videos, Photos, Pod and furthermore. You can access each category simply by hitting its relevant tile.
The Sports Center prompts the score of the up-to-the-minute of games on app screen. The games are grouped consistent with their sport and display a complete score board supported via the news article.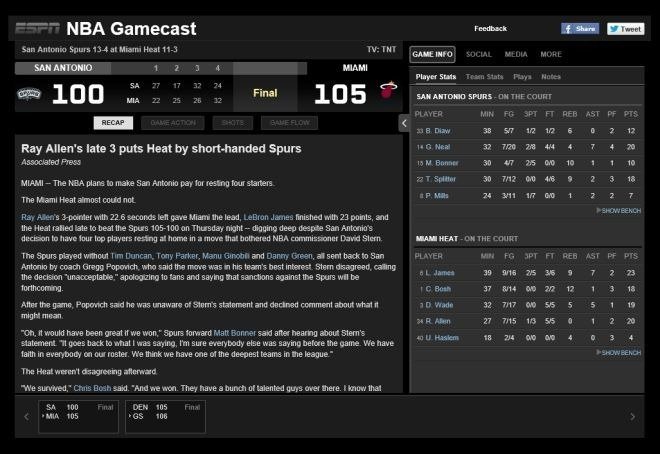 The video category allows to you watch the highlights of the earlier played games with entire news and interviews of players.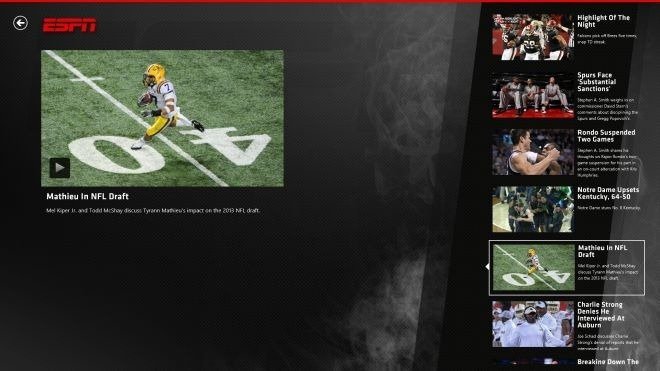 The Photos section contains a gallery of different sports pictures.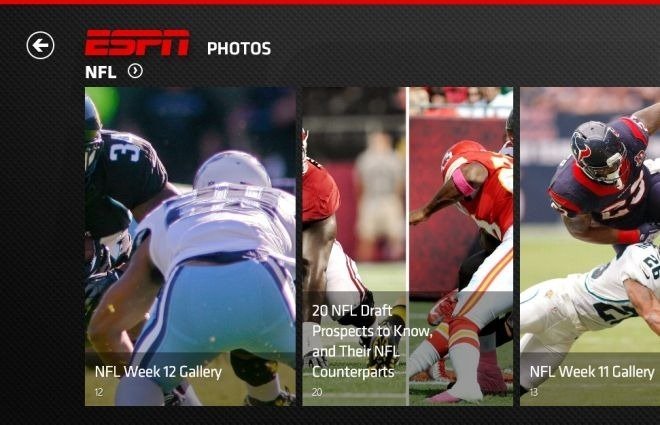 From right panel of ESPN app screen with Pod Center section, you can listen to every part of your desired ESPN podcasts.
The app offers to sync with ESPN account to share the preferred news and video highlights to your friends openly.
The ESPN app Supports Windows RT, Windows 8 pro and its above version (both 32 bit and 64 bit).