You can Download and Use PhotoFiltre, a lightweight image editing program, equipped with highly enhanced features to make the photographs feel live. This very software comes up with a bunch of common filters along with standard ones. You are just a click away from getting the best photos. It has advanced brushes, robust outlook and layer manager along with most powerful tools. It's safe and free from any malware. Most importantly, this image editor is compatible with every version of Windows, including the latest Windows 10.
Photos are the memories you can preserve for the lifetime. People used filmed cameras in earlier days to capture moments. There was a limited number of films and after finishing the films, they were taken to the color lab to wash and print those captured photos. It was an old format and there was no such scope to make the photos more agile and lively. With the advancement of technology, digital cameras replaced those old filmed cameras and we can now capture unlimited photos and then you can edit them in your computer using photo editors. Keeping in the mind the editing features and safety issues of the PC, you should choose the best photo editor.
You can also Download Vampix Color Splash Photo Editing Software for Windows.
Experts are with a view that PhotoFiltre is an awesome program which is safe for your PC as well provides you certain advanced editing tools.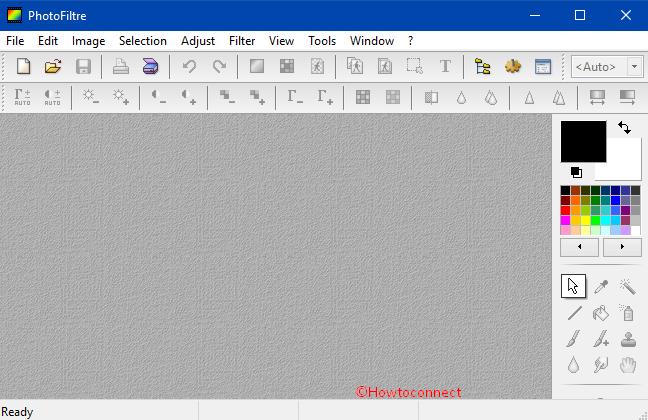 So, let us explore the steps and see how to make use of this tool.
How to Download and Use Photofiltre on Windows 10
Download PhotoFiltre 7
To Download PhotoFiltre 7 to your computer is the first task and it is very easy to grab from the internet.
Step 1 – Visit the webpage of the image editor, locate and click Free Download button.
Step 2 – Once the download gets over, double-click the setup file of PhotoFiltre. If Open File Security Warning dialog comes into view, click Run to proceed.
Step 3 – On the Setup Wizard of PhotoFiltre, click Next to download PhotoFiltre on Windows 10 PC.
Step 4 – Moving ahead, either click Decline or Accept button on the wizard depending upon what the program offers and let the download happen. You can see the progress on the dialog itself.
Step 5 – Now, follow the guidelines on the dialog to finish off the installation of PhotoFiltre on Windows 10.
Once the download and installation are over, it's time to enjoy the excellent features of this photo editor.
Download PhotoFiltre from here – http://qpdownload.com/photofiltre/
Steps to Use PhotoFiltre 7 for photo editing
Transfer all the captured photos on your hard disc drive from your camera or any other capturing devices. Choose the best image to edit using the editor.
Step 1 – On the menu bar of PhotoFiltre, click File and choose Open. Navigate to the location where your preferred images are stored. So, select the image and you can notice it on the editor.
Step 2 – The Options bar displays various sets of editing features. So, select the options as per requirement.
Use of Filters
This feature generally assists the beginners who are not like professional photo editors. These filters will allow users to retouch automatically using default settings. All the corrections like brightness, corrections, saturation, and contrast will be maintained following ratio.
The Vertical Selection
PhotoFiltre 7 allows the users to use two-type of vertical selections. You can use automatic shapes like circle, rectangle, and triangle, square and secondly you can also use the polygons and lasso. You can do these either by using series of lines or directly with hand.
Use of Standard Brushes
This photo editor has a wide range of brushes including standard brushes to manual dying. Along with the round and square brushes of various sizes, you will have customized brushes like oblique lines and costumed brushes.
Erasing Tools
If there arises a need to remove a little portion of your photo that you are editing, you can use the erasing tools to complete the task.
Photo Mosque Module
Photo mosque can make advanced effects on the image using contour and transparency.  Preset masks are used to do these. By using the basic ones, you can make your own mask according to your need.
Exploring Icons
With the help fo PhotoFiltre, you can also create icons.
Step 6 – Once you are over with the editing, you have a colorful photo like the one you were waiting for.
Step 7 – Lastly, store the photo on your Windows 10 computer by clicking File => Save as option.
Conclusion
So, to use PhotoFiltre on Windows 10 PC is quite simple. This program is one of the most downloaded photo editors and the positive thing about it is that it's easy and safe. Hence, what are you waiting for, quickly give a shot to this one and retouch your favorite images!