Download YouTube video to Computer – YouTube is a worldwide popular video sharing website, where anyone can view, search, upload every type of video footage or clips related to movies (Hollywood, Bollywood), songs, Education, Lifestyle, Technology, Religion, Politics, News, Games, etc. This platform has been created for users to watch and search online videos. Sometimes users like to download popular online videos on their computers or want to watch them in other devices (Mobile, iPod, DVD players, etc).
However, efforts to download videos generally go in vain because the platform accepts Flash Video Format and downloading methods are quite different from other formats. For easing the way, a few cracking tips are being given. Read how to download YouTube videos to computer via different websites and various video taking applications which are demonstrated below step by step.
Download YouTube videos to Computer
Here is How to download YouTube videos to Computer –
As you know the media runs here as Flash Video Format (FLV Format) and any user may download or capture these videos either by given processes –
Many websites allow download YouTube videos. Through these websites, you can download your desired video clips.
Through capturing software.
1. How to Download YouTube Videos through websites
Some popular websites that allow users to download YouTube videos without paying money –
From y2mate.com website
Open YouTube and your chosen video clip and then copy the URL from the Address bar of the browser.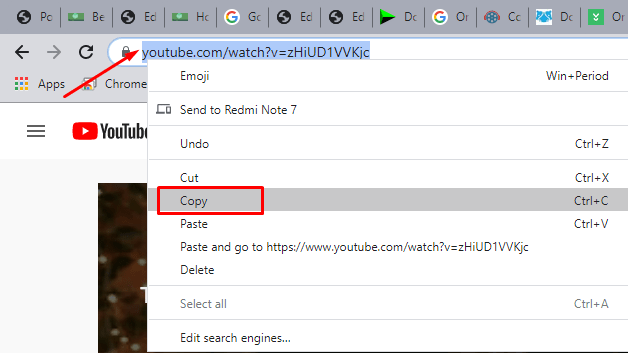 Now open https://www.y2mate.com/en10 and paste the copied URL address in the given box.
Click Start.
Scroll down to see a table having different Resolutions, File sizes, and Download buttons for the video. This is remarkable to know that higher resolution will provide the experience of better quality but you will need to download a bigger file for that. So take a decision depending on your internet speed and other preferences.
Click on Download.
After clicking this button, the file will start downloading.
2. Through capturing software
You can also grab opted YouTube videos by downloader software very easily and safely. These programs will help you in downloading them in rather less time. Names of a few software are being provided underneath –
| | | |
| --- | --- | --- |
| S. No. | Name of Software | Download link |
| 1 | Internet Download Manager (IDM)  8.3MB | Link |
| 2 | Orbit Downloader – 5.19MB | Link |
| 3 | YouTube Downloader HD – 9.4MB | Link |
| 4 | YouTube Download Manager – 32.1MB | Link |
| 5 | Free Download Manager (FDM) – 48.8MB | Link |
Using Free Download Manager (FDM)
Open YouTube, play your favorite video, and copy URL address from the address bar of your browser (Google Chrome, Mozilla Firefox, Internet Explorer, Opera, or other).
Open free Download Manager (FDM) software and click + Tab.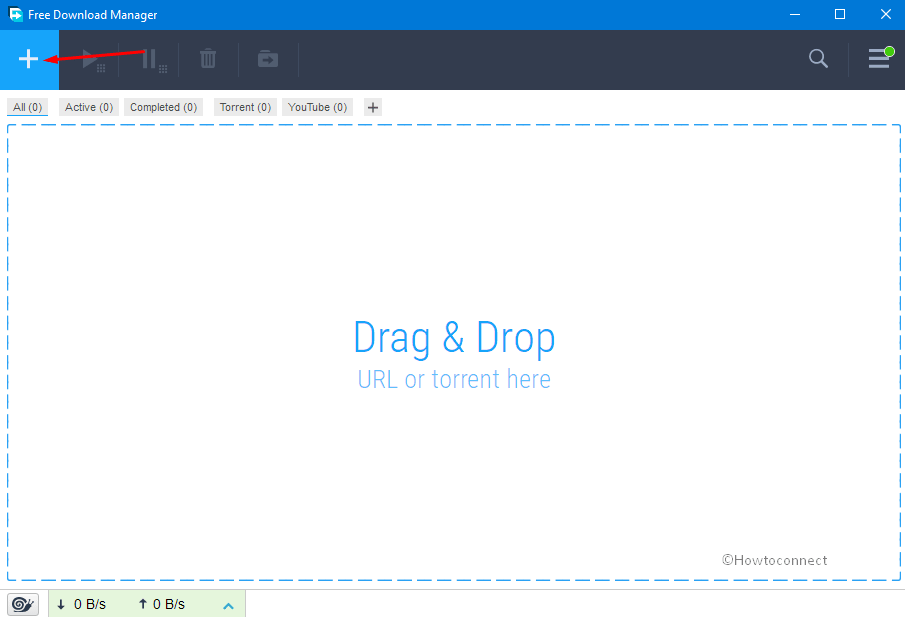 Now you have to paste the copied URL (YouTube address bar URL) and click OK.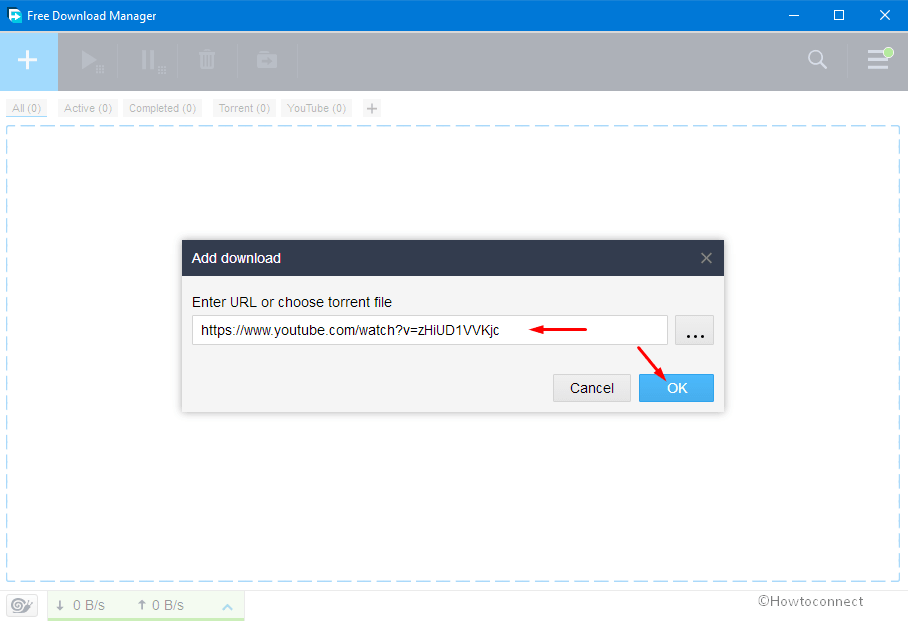 New Video popup will show you a Quality dropdown box. Click on this, select the suitable one and then click on Download.
After downloading the video, you will find it in the Downloads folder.
My Opinion
These days I use to download YouTube videos and other files through EagleGet. EagleGet is a very helpful and simple software for this task. You could use the software without bothering for complex tools. You can download huge and multiple files at a time as well. EagleGet shows all download tasks on its interface and you can pause and resume them at any moment. The big thing is if the Internet connection is lost during downloading files the task is paused and you could resume it later. EagleGet Downloading Speed is magnificent. Once you will use it I think you will like it. I have never seen such an easy download manager.
EagleGet – A Download Manager Free Software for PC
More posts –
1] How to Download YouTube Video In Microsoft Edge
2] Search and Download YouTube Videos Easily with HeldenViewer