How to Enable Bluetooth in Airplane Mode on Windows 10 – While traveling on flights you are not are strictly restricted from accessing any kind of network in the devices you are carrying. Aviation companies have well enough circulated a rule in this regard. But now the rule is being terminated as certain air transports have permitted the travelers to access WiFi and run Bluetooth as well, but they must keep their devices into airplane mode.
Stepping together with this upstart, Microsoft has also facilitated two toggles in the Airplane Mode section in Windows 10. One of these 2 toggles is pretty sufficient to Enable Bluetooth in Airplane Mode on Windows 10. In the rest part of this article, we will illustrate to turn on Bluetooth while you are traveling through aerial navigation.
How to Enable Bluetooth in Airplane Mode on Windows 10
Hit the pair of "Win and I keys" and click on the "Network & Internet" block on the stretched "Settings application".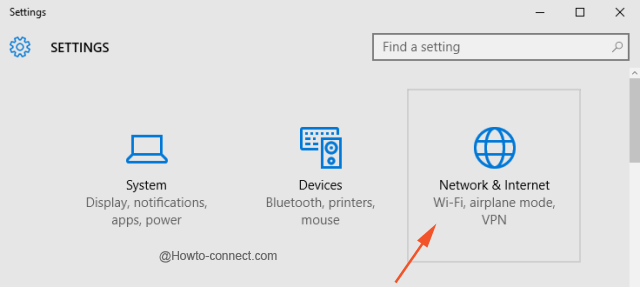 In the left flank, hit on the second tab "Airplane mode".
In the corresponding right pane, the option at the top is "Airplane mode", drag the slider towards "On" if you are traveling on any air transport.
If the aviation through which you are on your journey offers to run Bluetooth then look for the second toggle "Bluetooth" under "Wireless devices" and draw the sliders towards on mode.
In this fashion, both of the "Airplane mode" and "Bluetooth" are enabled on your Windows 10 machine and the only business remaining is to share data and file between the devices you possess.
In the circumstance, you are experiencing the task hazardous and struggling for pairing devices, read How to Connect Bluetooth Device to Windows 10 Laptop.
If you are carrying Windows 10 laptop or tablet on a flight this is an awesome tool which allows to efficiently share the files via Bluetooth. Business professionals like to perform their office work in spare time. If you are traveling through the aviation which offers you to enable Bluetooth you can also share music and other entertainment stuff.