How to Enable DLNA to Stream Video on XBOX in Windows 10 – You commonly sort out better applications on its merit and demerit when you play video or audio files. Have you ever taken a chance to use DLNA? When you turn on DLNA you are qualified to enjoy these files on the devices connected to the home network like TV and theater through XBOX.
If you are on Windows 10 and impressed with the idea to play video and audio files via DLNA you need to enable it earliest. The simplest method to Enable DLNA to Stream Video on XBOX in Windows 10 passes across control panel apart from this you are also able to accomplish this proceeding via the interface of the application. We are going to describe both ways.
Ways to Enable DLNA to Stream Video on XBOX in Windows 10
1. Via Control panel
Open "Cortana" and type "stream" in the search segment. The result section of Cortana shows you an icon and "Media streaming options" on the top, tap on it.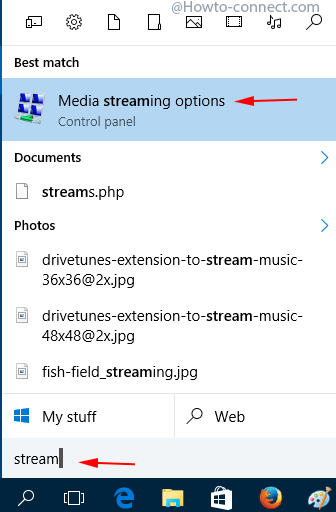 You directly reach Media streaming options window comprising the opportunity to customize default media library for your name at the earliest.
Hit the link "Choose default settings…" which will lead to immediately prompt a pop up.

Scrutinize the square shaped checkboxes against "media items Star and parental ratings" you would wish to stream within in the home network from your machine and set your own preferences.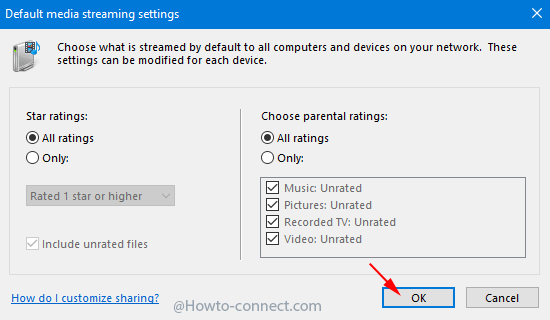 Under "Show devices on" section, tick the boxes before "Allowed" in front of the networks you like to permit. Finally, hit OK to implement the settings you have customized.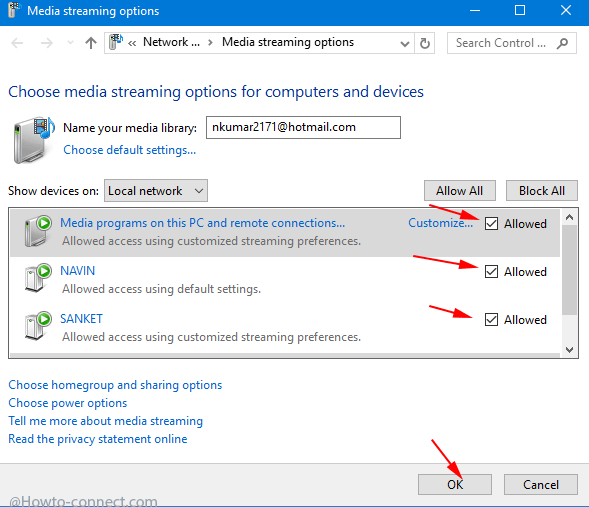 2. Via XBOX One or 360
Unfold the "Start menu" and hit "XBOX" on the residing in the right side on your Windows 10 machine.
Move to "Folders" and bring out the Video located on your desktop and you have thought to play.
Connect the console to the application go to "Home" and click "Settings".
Click on the "Console" tile available here. If it is not here go to "Settings -> Device -> Connected Devices -> + Add a device".
Now move to the left sidebar and click "Apps" and look for "Windows media player" if you own it on XBOX. If not then click on "Quick search" and write "Windows media player" with the help of on-screen Keyboard.
In the right sidebar, you view the Install button on Windows media player icon on your XBOX, tap on it.
After a while, it will be installed, navigate to your favorable video and perform a double click on it.
With both the methods, you will be able to take pleasure of playing Video through DLNA and on XBOX one or 360. Finally, It's your yearning on which Device you like to run the media file over home network.