How to Restore Power Plan Advanced Settings to Default in Windows 10 – There are at times when you end up with many experiments on your machine and then suddenly feels to reverse to the original state. So, here in this post, we will illustrate one such scenario when you want to restore power plan settings to default and neutralize the modifications.
Restore Power Plan Advanced Settings to Default in Windows 10
Type power plan on the Cortana taskbar and press Enter when you see Choose a power plan on the top.
In the opened Power Options window, you can see different plans are listed down with round cells beside them. Hit or click the link "Change plan settings" that is present alongside your opted plan (your chosen plan will be the round cell with black dot).
The following screen will again showcase two more links, click on the second one "Restore default settings for this plan".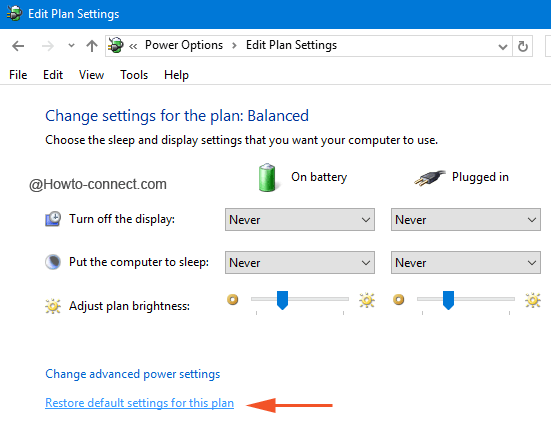 In the assurance dialog box, click "Yes" button.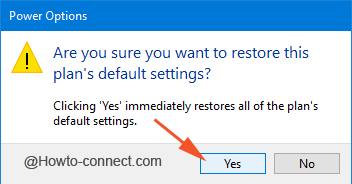 This tiny method will soon take the power settings of that particular plan to its default position.
Note – It is suggested to do the same procedure for all the plans that you observe underneath the Power Options window in order to make sure that all the related settings to power are properly restored to their original place, irrespective of your plan.
See another way to do the same –
Follow the above first two steps and thereupon click the first link called "Change advanced power settings".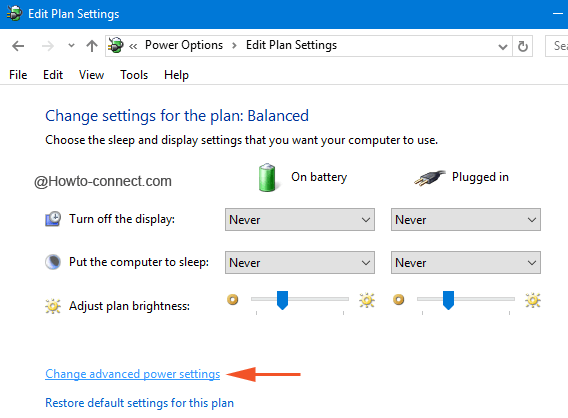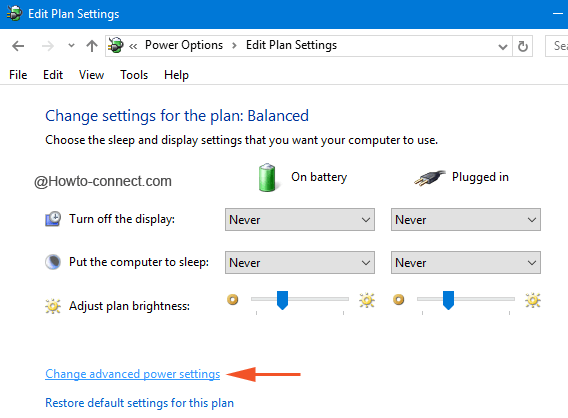 The tiny box of Power Options will appear on the screen where at the bottom you can see the button "Restore plan defaults", click on it.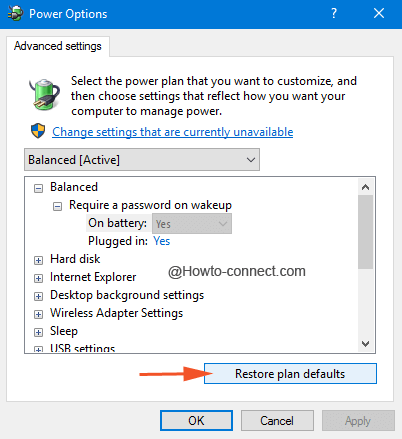 Click "Yes" button.
The power settings of that specific plan will be sent to its original state.
The long time advanced users of Windows OS knows that the Command Prompt also restores the default settings of the power plans, however, a substantial number of trials in Windows 10 put the users into disappointment as it doesn't work accurately. So, observe and implement these steps and decide whether you want to Restore Power Plan Advanced Settings to Default in Windows 10.