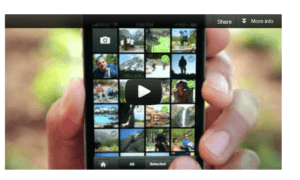 Act of Photo sharing by mobile user is seen everywhere. Facebook realizes its big opportunity to consolidate its user base and introduced Camera Apps. Well, Facebook camera app has a lot of features to ease exercise of sharing and editing. Certainly, it a good news for those who want to live up every moment and share it through their Facebook accounts.
The camera apps named after 'Standalone' is made available for iPhone, Android and iPad users. This app is more advanced in technology than its earlier phone apps. Facebook camera apps allows you all to crop, edit, rotate and add filter to any image subsequently share it. Surely this apps has unmatched features. As craze of iPhone, iPad and Android are increasing constantly so does more advanced technology apps required. The Standalone camera apps has everything, which was lacked in earlier Facebook Phone apps. Here, big question is that how can anyone be able to use Facebook Camera App?
At first download 'Facebook Standalone Camera Apps'. You may en-route to iTunes website or follow below link for downloading Facebook Camera apps. After then make log in with your Facebook credential. Then after information asking permission to access you camera roll, comes. As soon as you granting permission to access camera roll you will be all able to see all stored images. Now, you can select your best pictures and upload multiple many more with single click. Certainly features of uploading multiple images in a single click brings smile on faces of a lot of users.
Facebook Camera Apps for iPhone, iPad and Android