Windows users are frequently reporting that they are unable to play Audio on a Remote Desktop Connection / RDP in Firefox, especially in 56th version. This strange issue of audio playback in this browser occurs because of increased security restrictions. The authorities are really trying hard to fix up this problem as soon as possible. But in the meantime, you can solve it by yourself by changing certain security options.
The sandbox security level of Firefox enhances the browser's safety in various aspects. It has different levels and it is best to keep it at the default level. Reducing the level should not have ill effects, but will surely be less secure. The sandbox levels get more restrictive the higher they are and this eventually leads to no Audio on a Remote Desktop Connection (RDP) in Firefox.
So, the possible workaround is to reduce the level of sandbox security. Once you lower it, you will probably not face issues with the remote device regarding audio playback.
Let us head towards the steps and see how to change this security level.
How to Fix Audio on a Remote Desktop Connection (RDP) in Firefox
We have already come to know that the root cause of this problem is an increase in security issues. As a result, reducing the sandbox security level can stand on your side while fixing up this problem.
Step-1: Launch the Firefox browser on your Windows computer.
Step-2: Go to the Address bar and copy/paste or type in about:config here. After you type it, press Enter to proceed ahead.
Step-3: On the following tab, you come across a warning note – "This might void your warranty!".
Step-4: So, click on the button I accept the risk!.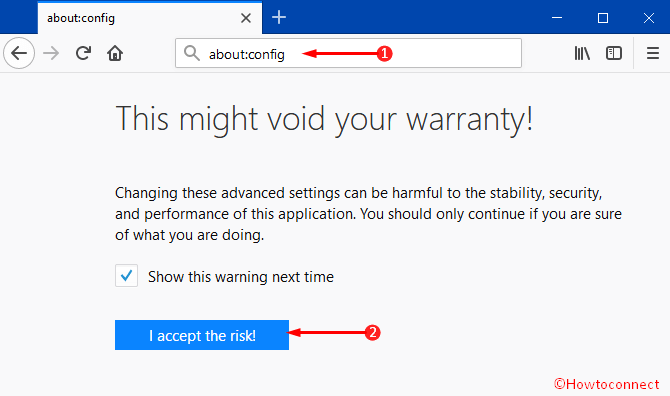 Step-5: Proceeding forward, look for the name security.sandbox.content.level. You can either scroll down the entire list to locate it or search for it in the Search box.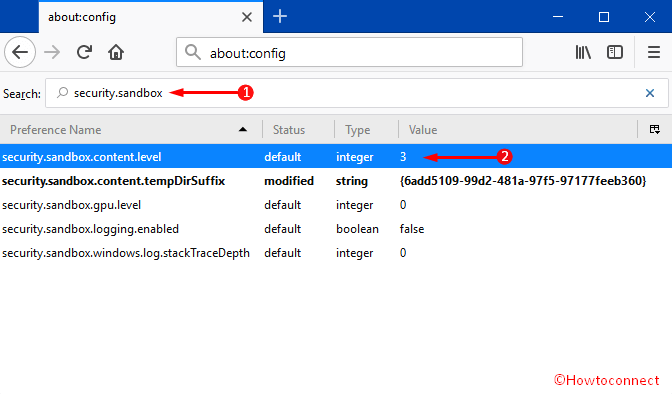 Step-6: When you find the option, see its Value. If it is higher than 2, there are chances to have issues in playing Audio on a Remote Desktop Connection (RDP) in Firefox. So, double-click the option and change its integer value to 2.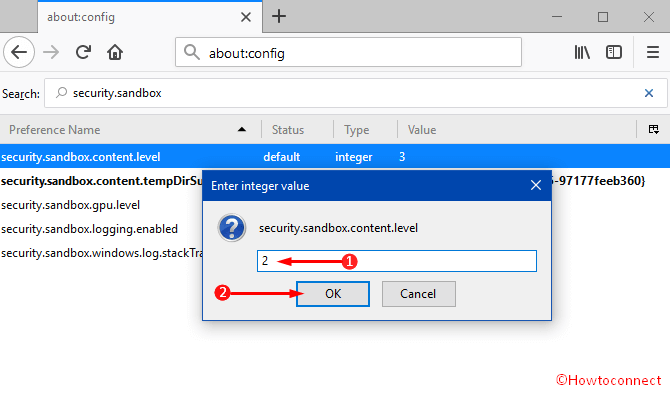 Step-7: Finally, click OK and restart the Firefox browser on the remote device in order to save the changes.
Remote Desktop Connection, a Windows tool lets you connect your Windows-based machine to another PC in no time pretty effortlessly. You can do this through the internet or via a network. Once the connection is done, the tool lets you use all resources of host PC's desktop as if the machine is in front of you. So, when users fail to play an Audio on a Remote Desktop Connection (RDP) in Firefox, of course, it is a major drawback of the browser. But as lowered the security level, we can expect that it will play audio on RDP.
Conclusion
Users cannot play the Audio on a Remote Desktop Connection (RDP) in Firefox due to a high-security risk. This is indeed a good care to the security issue and we should appreciate it. At the same time, playing in Remote Desktop Connection (RDP) is equally important. Firefox experts are working on it and we can hope that they can fix this soon. Meanwhile, you can also run audio in RDP lowering down security level. It may be a little bit risky but at least better as a temporary solution.