When you install the latest version of Firefox, you might notice that the address and the search bar of the browser are merged into a single bar. As they both appear in the same row, it confuses users who frequently use them separately. So, here, you may feel the necessity to enable this stand-alone search bar to toolbar in Firefox.
To provide ease of access to its users, the browser kept these two bars separately. But starting with Firefox Quantum (version 57), it introduced massive changes in it, including its search appearance. However, there is nothing to worry as you can restore the search bar in the Firefox toolbar pretty easily. Once you do the changes, it will be applied to your account in Windows 10/8/7.
How to Enable or Disable Stand-alone Search bar to Toolbar in Firefox
Enable Search Bar to Toolbar in Firefox
Step-1: First of all, launch the Firefox browser Quantum version from your computer.
Step-2: Click the Menu button, the hamburger icon, located at the top right corner of the page. When you see a drop-down, click Options.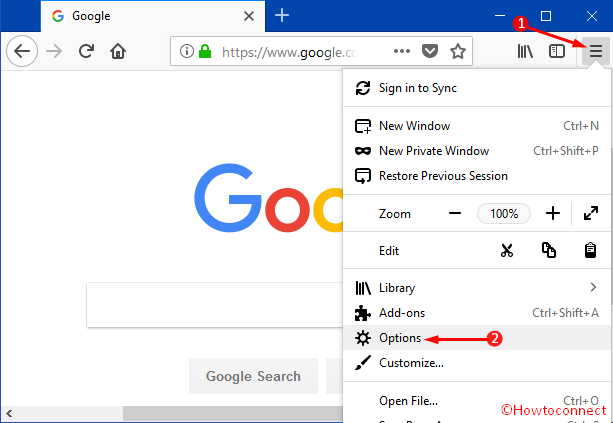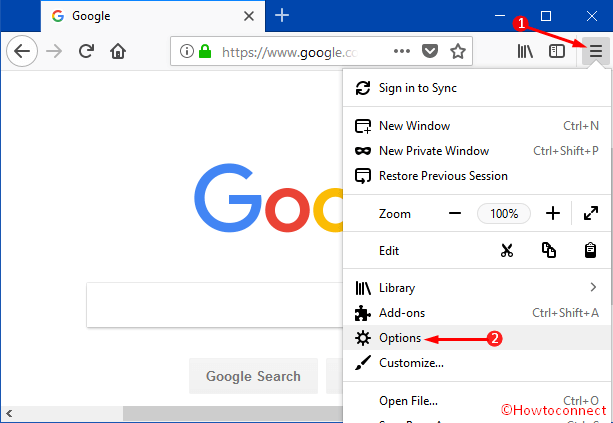 Alternatively, to directly open the Search settings, copy/paste the given path into the address bar and press Enter.
about:preferences#search
Step-3: In the next page, you can notice two panels. On the left sidebar, click on the option Search. This shows advanced search settings in the right side of the panel
Step-4: From the options, select the radio button namely Add search bar in toolbar.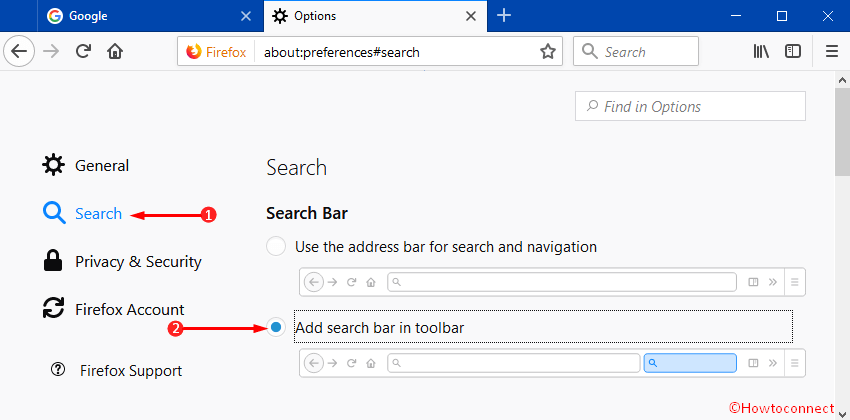 That's all and you can immediately notice a separate search bar in Mozilla Firefox.
Disable Search Bar to Toolbar in Firefox
Step-5: If you want to see them together, follow the first three steps of the above section.
Step-6: Once you reach the Search section, select the option Use the address bar for search and navigation. Selecting the option instantly merges both the bars into a single one.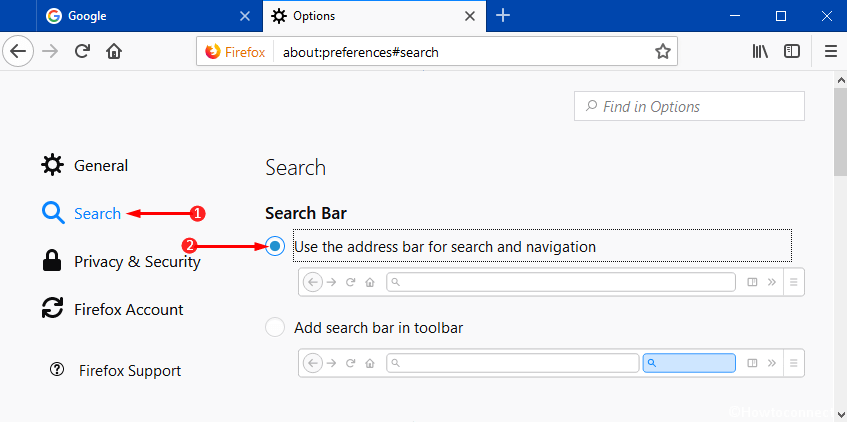 Step-7: After finishing the tasks successfully, you can leave this page.
Therefore, you can easily Enable or Disable Stand-alone Search bar to Toolbar in Firefox browser. The process is simple as well as easy.
Conclusion
Software developers make the features for all the users considering general interest. As a result, they also keep the option so that users can change features according to their wishes. In latest Firefox browser, though the toolbar and search bar are together by default, you can still separate them. You can enable stand-alone Search bar to Toolbar in Firefox and disable too if you like. We have discussed the instructions here to make your task easy, so, follow it properly and apply accordingly.