One of the general error notes that Windows 10 users get in an attempt to take printout from an internet source or while trying to browse a folder incorporating media or video files are "COM Surrogate Stopped Working".
COM Surrogate is the name expressed for the dllhost.exe process, which is also referred as a sacrificial process and is not generally spotted until a crash occurs and leads to the above error. File Explorer continuously gets its support and uses the sacrificial process to show the thumbnails, for instance – if you are in a folder that has thumbnails enabled, then File Explorer will direct the COM Surrogate and it will enumerate the thumbnails of the documents incorporated in that folder. So, when the thumbnail extractor crashes, COM Surrogate sacrifices itself and does not bring any harm to File Explorer. Let us see the requisite workout here –
COM Surrogate Has Stopped Working In Windows 10
Strike Win and R keys in one go and in the arrived box, type this code and thereupon hit Enter – sysdm.cpl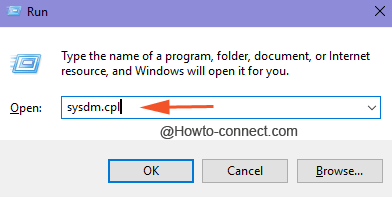 Out emerge will be the System Properties window, shift to the center tab entitled as Advanced and on that appoint a tap on Settings button, underneath Performance part.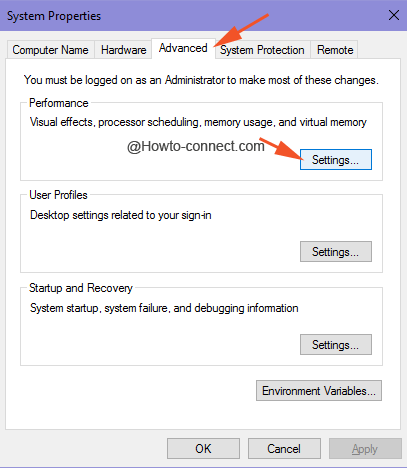 In the resultant box, jump to the last tab described as Data Execution Prevention and opt the round cell of the option, expressed as "Turn on DEP for all programs and services except those I select" and click Add button.
In the coming browsing window, write dllhost.exe in the File Name box and produce a tap on Open.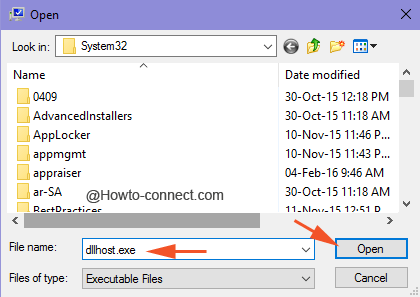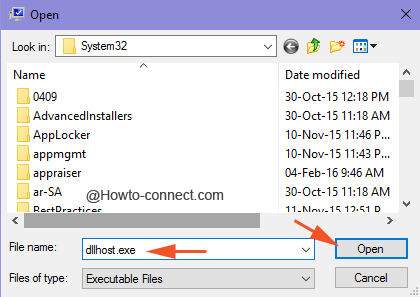 If a caution box materializes, click Ok to get on with the steps and then tap on Apply and Ok buttons to conclude the work around.
Allow the machine to reboot and once triggered on, the "COM Surrogate had stopped working" error note will be restrained from turning up on the screen.
The solution is simply to add  C:\Windows\System32\dllhost.exe (believing C: is your root drive) into the exception list and once the above-stated workaround is performed exactly, you are sure to not face the concerned error note on your screen. Why don't you give a trial to the above steps if your machine shows up "COM Surrogate has stopped working" error box on your screen and also enlighten us if you hold up some extra solution to this?
Repair any Windows problems such as Blue/Black Screen, DLL, Exe, application, Regisrty error and quickly recover system from issues using
Reimage
.