Microphone or Camera Not Detected in Windows 10 2018 is the most common issue that users are complaining about. Some apps don't have default access in the operating system and for that reason, users may get several problems. No matter which device you are using, it can appear in any of them like laptop, tablet or desktops. However, it does not occur because of any specific bugs and problems. Mic and camera not working actually happens on account of the new privacy changes that revoke the access to the devices.
In that case, you have to provide apps permission through Privacy settings to bypass Microphone and Camera Not Detected in Windows 10 2018. There is nothing bad in restricting access to certain apps like location, webcam, or mic. The problem arises just because of miscommunication. If users would notice the privacy settings once, this wouldn't have been an issue unnecessarily. In this context, we will show you how you can give apps access to your camera and mic to get rid of this problem.
Microphone or Camera Not Detected in Windows 10 2018 1803 Solutions
Here is how to fix Microphone or Camera Not Detected in Windows 10 2018 1803 –
Fix for Camera Not Detected
Step-1: First of all, open Windows Settings app by making a joint press of Win + I hotkeys.
Step-2: When the main interface of the application comes into view,  perform a click on Privacy. Do a click on Camera from the left column located under App permissions section of the following page.
Step-3: Proceeding forward, shift to the right pane and click on Change button as shown in the below screenshot.
Step-4: Next, you will view a toggle. Turn On the switch in order to allow apps to access the camera.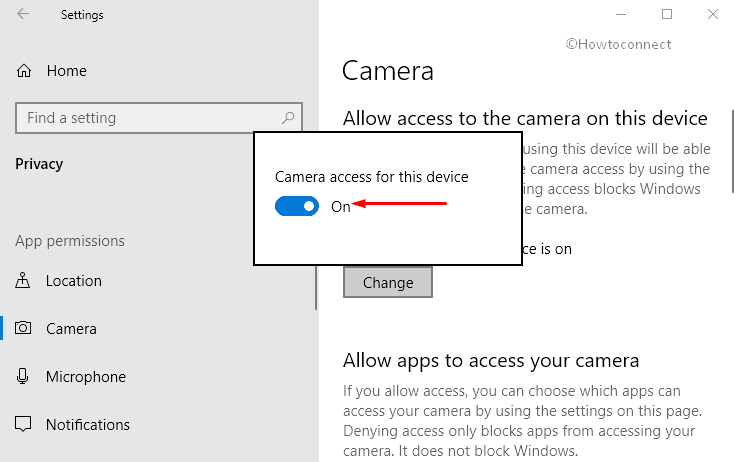 Besides that, ensure that the toggle button of Allow apps to access your camera is turned On too.
Ste-5: Also check the list of the apps that can access camera located below Choose which apps can access your camera section. Turn On the toggle button of the desired app you want to permit.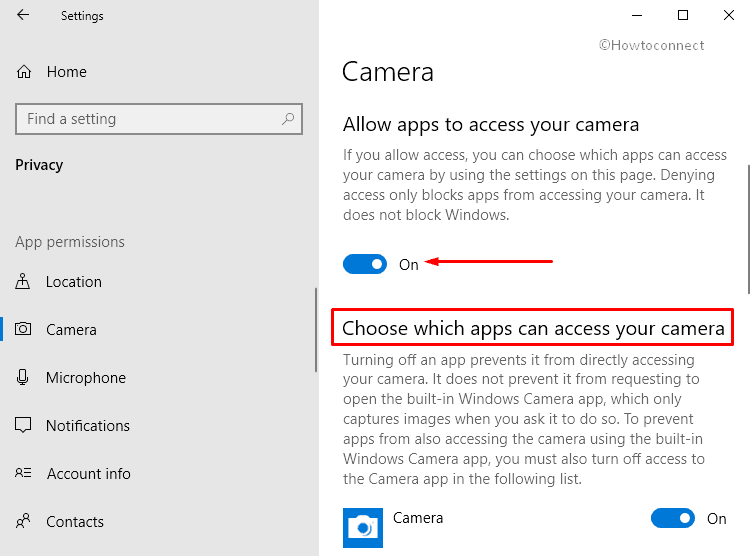 Read Everything You Can Do with Windows 10 Camera app.
Fix for Microphone Not Detected in Windows 10
If the Microphone fails to function after upgrading to Windows 10 April 2018 update, you can pretty easily settle it down by giving access. Here is how to Fix: Microphone Not Detected in Windows 10-
– Do a right click on Start icon on the taskbar and select Settings from the Power user menu.
– Once the Settings app shows up, make a click on Privacy.
– Now, choose Microphone from the left sidebar on the next page and switch to the right pane.
– Here, click the Change button as depicted in the following snapshot.
– If you see Microphone for this device is off then toggle On the switch.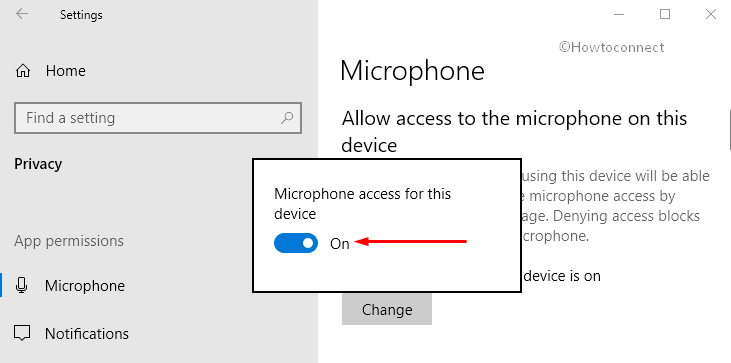 – Also, ensure that the option namely "Allow apps to access your microphone" is turned On. Now check the apps list under Choose which apps can access your microphone in order to give access to your desired program. By doing this simple change, it will eventually resolve Microphone not detected in Windows 10 April 2018 issue.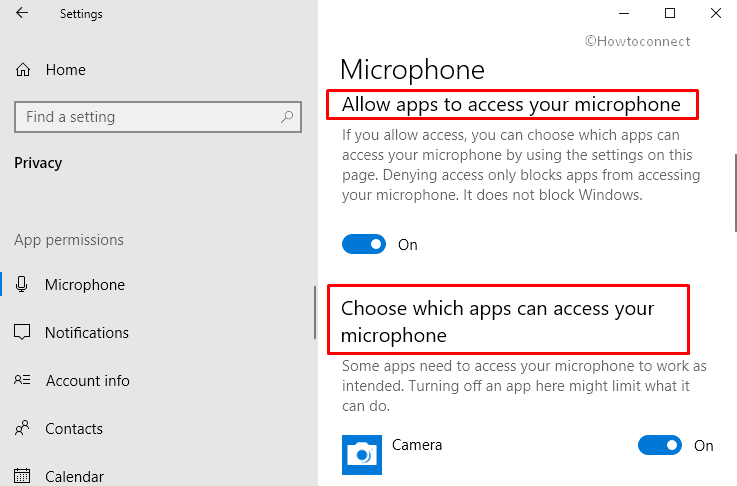 That's all. Hopefully, your microphone and camera are working fine like earlier.
Repair any Windows problems such as Blue/Black Screen, DLL, Exe, application, Regisrty error and quickly recover system from issues using
Reimage
.