Many users are complaining about the frequent occurrence of Sign in Error 206 in Google Chrome. Basically, this issue only happens on iPhone or IPad. This specific error happens to appear when users do not provide a complete Gmail account information. Moreover, in some devices, it may also occur because of a bug after updating Chrome.
This error does not happen in Android devices because it is already linked to Gmail. However, if you are using iPhone or IPad and having trouble accessing Chrome as it shows up with an error code, then try out the below-mentioned workarounds.
Sign in Error 206 in Google Chrome Solutions
Here is how to fix Sign in Error 206 in Google Chrome
Fill Your Personal Information
The main reason which causes to Sign in Error 206 in Google Chrome problem is missing information on our "Gmail account". In fact, this is a common issue which you can bypass by following the given below steps.
Step-1: First of all, you need to log in to your "Gmail account" by providing the correct credentials. After signing in, perform a click on the profile picture and henceforth hit the Google Account button (see snapshot).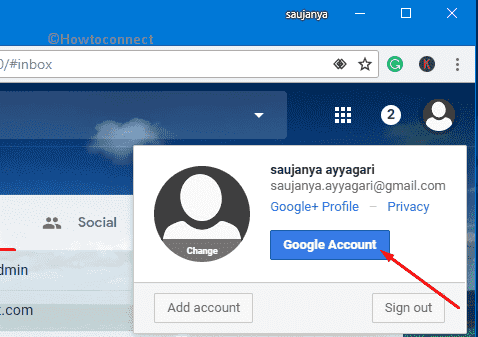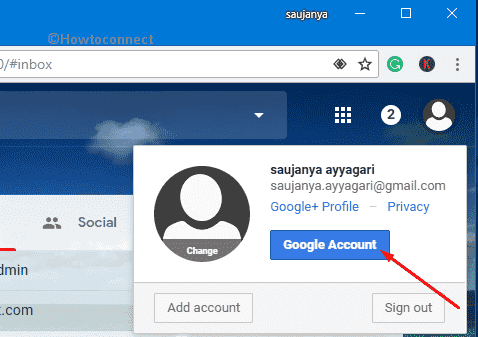 Step-2: Moving ahead, select the Personal info & privacy section.
Step-3: Now, scroll down and fill up the necessary details underneath Your personal info section.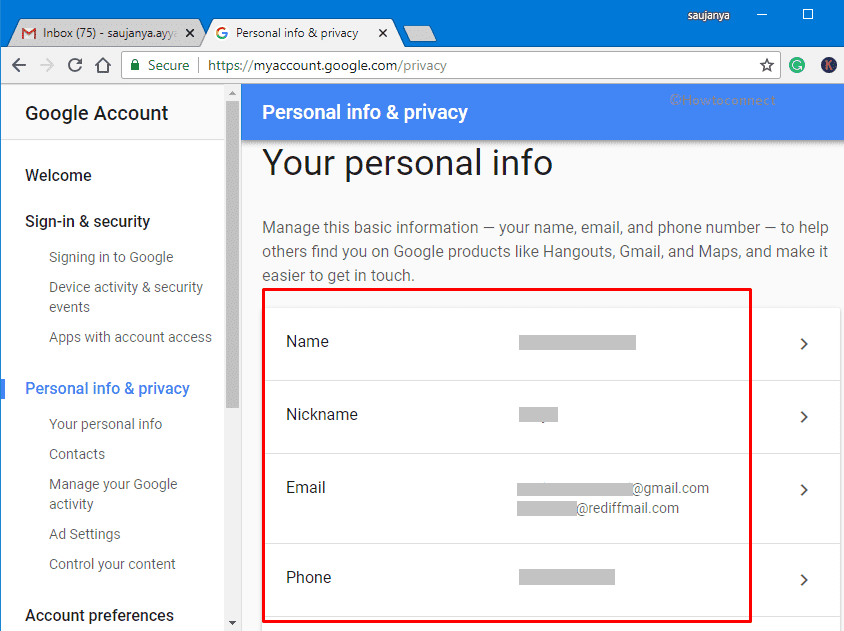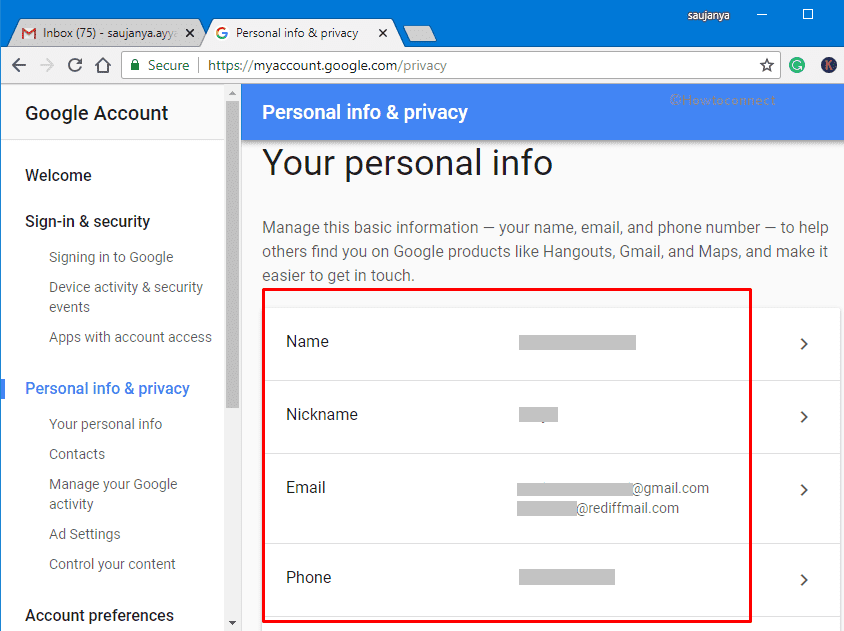 Note: You can also directly navigate to this link and fill up the requisite information.
Step-4: Now, log in to your "Google Chrome" application on your iPhone or IPad and check whether the issue persists or not.
Step-4: In case, if you are unable to fill up the details, try to disable "two-step verification" which is usually enabled in your Google Account.
Disable Two-Step Verification
Another possible workaround to bypass Sign in Error 206 in Google Chrome is by disabling the "two-step verification" for your Google account.
– Open a web browser of your preference and log in to your Gmail account.
– Click on the profile image and hit the Google Account button. On the following tab, select the Sign in & Security section.
– Here, scroll, locate and click the option 2-Step Verification. On the next page, turn it Off.
– When everything finishes, open the Google Chrome app on your Ipad or iPhone to check for the error.
Remove Account
Experts are with a point of view that it is a bug which results in the pop-up of Sign in Error 206 in Google Chrome. So, they advise you to remove the account from the iOS device.
On your iOS device, navigate to 'Settings' and tap on your account.
Again touch on your account on the following screen.
Locate and tap on Remove account button. Doing so will eventually delete your account from all the 'Google' apps on your device.
Finally, tap on 'Sign in' and re-add your account to Chrome.
Upon the prompt of "Import Data?", go ahead with "Import existing data". Tap Continue.
Sign back to other Google accounts (without re-entering your password) and see if this fixes the Sign in Error 206 in Google Chrome.
Hopefully, with these solutions, you will be able to get rid of Sign in Error 206 in Google Chrome pretty easily. If you have additional tips for this problem of iOS device, do share them with us.