Several users have been already struggling to download and install Windows 11 due to compatibility issues, now one more problem is reported. You might encounter error code 0x8007007f when running Windows 11 installer. The full error message is – "Something went wrong. Select try again and if that doesn't work contact Microsoft support for help. Error code 0x8007007f". One more thing to say, If you are facing the compatibility problem then try methods in How to install Windows 11 without TPM and Secure Boot because this post includes a solution that Microsoft has recommended.
The 0x8007007f occurs when upgrading to Windows 11 using installation media and the process fails. For some, the error code appears when 71 percent of update is completed whereas other users complain about different percentages. The error seems weird; this can be easily fixed using only a few tricks.
0x8007007f Window 11 Error code with Something went wrong message
Here is how to fix Something went wrong error code 0x8007007f in Window 11 –
Way-1: Run the installer as administrator
Maximum number of users have resolved the Windows 11 install error using this method. It seems the administrator permissions have been tripped for the setup file so the issue occurs. Therefore, running the Installer as administrator will easily fix the glitch and the Windows 11 installation will be successfully completed. Cancel the process first and then follow the steps –
Right-click on the Installation assistant setup and select Run as administrator.
Proceed for the installation. This trick is sufficient to resolve 0x8007007f.
Way-2: Turn on User account control
User account control is another tool that can fix the 0x8007007f Windows 11 error. Commonly, this setting is enabled by default but not in this case, hence, turn it on using the following guidelines –
Click on – Start.
Type – control.
Hit – enter.
Once Control panel opens up, click on – User accounts.
From the right pane of the next window, select – Change User Account Control settings.
Drag the slider to – Notify me only when apps try to make changes to my computer (default).
Click – OK.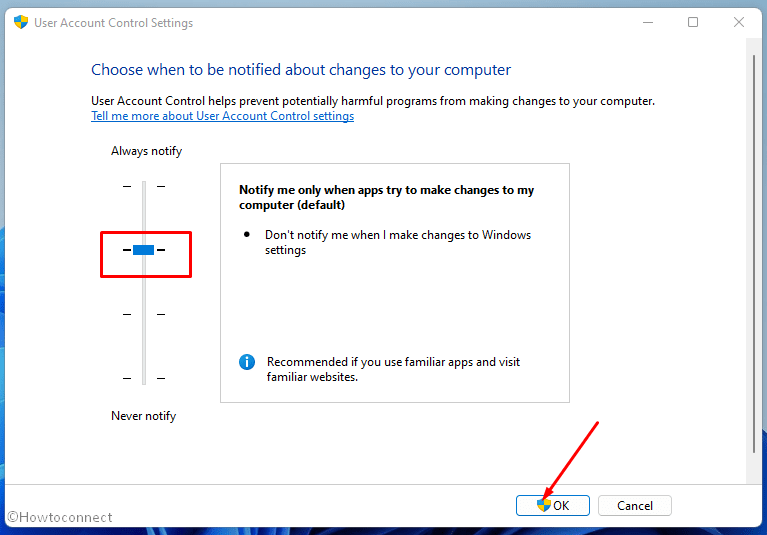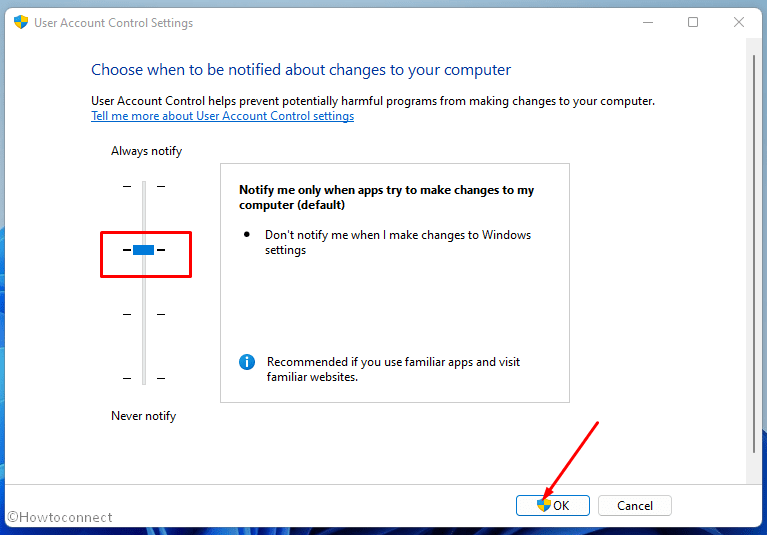 When UAC prompts up, select -"Yes".
Now open the installer file and click Yes when the User Account Control dialog appears.
Run the installation.
Way-3: Run Disk cleanup
Shortage of free space is another cause for 0x8007007f error code to appear when upgrading. Using Disk cleanup, wipe out unnecessary data from the device and make extra room to accommodate Windows 11 as well as Windows.old. Here is how –
Press – Windows key.
Type – cleanmgr.
Press – Enter.
Select (C:) and click OK on the pop up.
On the next Window, click on – Clean up system files.
Again choose – (C:).
Click on – OK.
When the Disk cleanup for C: window appears, check all the options IN THE Files to delete section.
Click – 'OK'.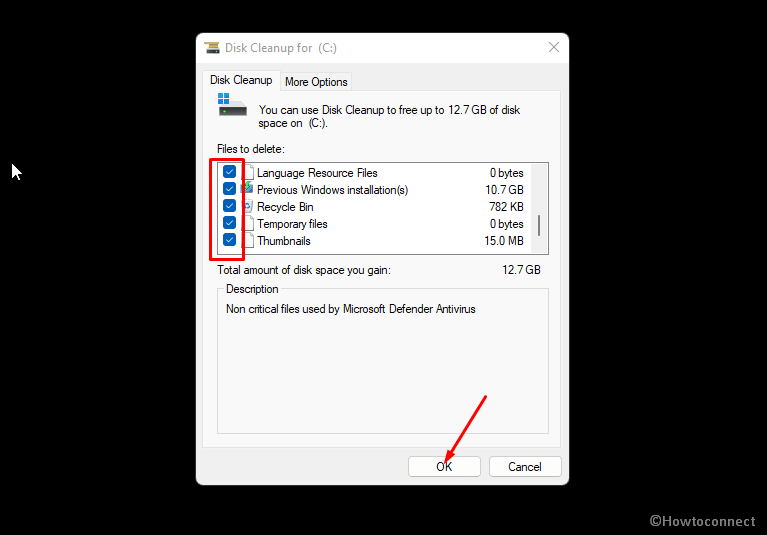 Confirm by selecting Delete files.
Now start installing freshly and the issue will no longer occur.
Methods list:
Way-1: Run the installer as administrator
Way-2 Turn on User account control
Way-3: Run Disk cleanup
That'll!!
Repair any Windows problems such as Blue/Black Screen, DLL, Exe, application, Regisrty error and quickly recover system from issues using
Reimage
.