0xC19001E1 is an error code generated when trying to install an update through automatic mode. What this problem does is cause Windows update process to fail and show a message right in the middle of scanning or downloading.
The prime suspects of this Windows update error are third party antivirus tool, defective Windows update database, incorrect Service configurations, sluggish network, and corrupted system files. Furthermore, outdated drivers and faults with file structure are equally responsible to trigger Windows update error 0xC19001E1. However, you can quickly and easily fix this problem by following the workarounds.
Update Error 0xC19001E1 in Windows 10 or 11
Here is how to fix update error 0xC19001E1 In Windows 11 or 10 –
Way-1: Uninstall third-party programs
Major investigations reveal that this error code is the consequence of presence of antivirus creating conflicts with the system files or another program. So it is necessary to remove the third-party tool using below steps –
Press Winkey and R.
Type – appwiz.cpl.
When Program and Features window appears, right-click on the antivirus program
Select Uninstall and click Yes on the verification popup.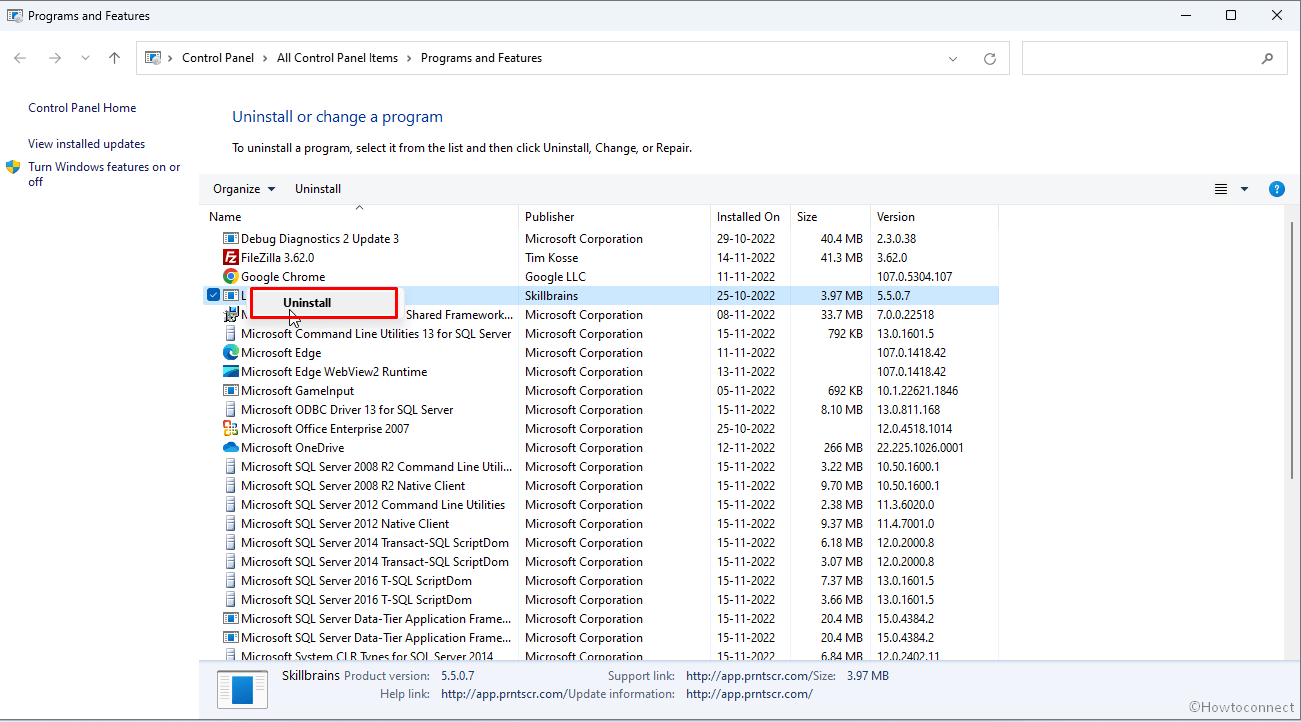 In case, an Uninstall wizard shows up follow instructions there to complete the removal.
Restart the computer and check if error 0xC19001E1 is solved or it still persists.
Way-2: Use System File Checker and DISM utilities
When it comes to corruption of system files and integrity of Windows image which are potential reasons for this problem with failed Windows update 0xC19001E1 there are 2 built-in tools SFC and DISM.
Running the command line utilities will rescue your computer from the error condition if you follow the steps –
Right-click on – Start.
Select – Run.
Type cmd.exe.
Press Ctrl + Shift + Enter.
On the UAC dialog box, click on Yes.
Now type the cmd command sfc /scannow and hit Enter.
After this process is completed, run the following commands, one at a time –
DISM /Online /Cleanup-Image /CheckHealth
DISM /Online /Cleanup-Image /ScanHealth
DISM /Online /Cleanup-Image /RestoreHealth
Once the execution of DISM commands is finished, restart your computer. Hopefully, the error should be fixed now.
Way-3: Run the Windows update troubleshooter
You might be thinking of a Fixit tool having the capability to solve failed installation of updates. Yes, Windows provides a problem-resolver utility to deal with any update error including 0xC19001E1 that too using a single click.
So bring Windows update troubleshooter into use and resolve the error code –
Click on Start and type troubleshoot.
Press the Enter key to reach Settings.
Select – "Other troubleshooters" (Windows 11) or "Additional troubleshooters" (Windows 10).
Find Windows update in the list.
Click on "Run" if you are running Windows 11 and "Run the troubleshooter" if it is Windows 10.
The troubleshooter will detect problems, check for pending restart, initialize the diagnostic, and examine the registry keys.
If the tool shows any recommendations follow them.
Restart the computer and go to Settings => Windows update.
Select the – Check for updates.
Way-4: Reset Windows update database cache
When Windows 10 or 11 renders 0xC19001E1 during trying to install update, the most probable factor worth focusing on is database cache. There is a folder in the Installation drive to accumulate files and folders downloaded via update but this is corrupted due to glitchy buggy patches and rollouts.
As a result, the system generates install error having a code with failed procedure of Windows update. So follow the guidelines and reset the database cache –
Press Windows and R keys
Type – cmd.
Now press – Ctrl + Shift + Enter.
Select Yes on the User account control dialog box.
Copy the following lines of commands successively, paste them into the Command prompt and hit Enter –
net stop wuauserv
net stop cryptSvc
net stop bits
net stop msiserver
Ren C:\Windows\SoftwareDistribution SoftwareDistribution.old
Ren C:\Windows\System32\catroot2 Catroot2.old
net start wuauserv
net start cryptSvc
net start bits
net start msiserver
Exit the Command prompt and restart your computer.
Now try installing the Windows update.
In case, you are a beginner and do not want to follow these steps manually then directly download a reset script – Reset_Windows_11_update.zip.
Right-click on this ZIP file and choose Extract all.
Once unpacked, browse the folder to access WuReset.bat and right-click on it.
Select – Run as administrator.
Confirm the UAC (Yes) and when Command prompt appears, click any key to Continue.
Allow the reset process complete and reboot the device in the end.
See – How to Reset Windows Update to Default in Windows 10.
Way-5: Install the Windows update manually
Update Error 0xC19001E1 In Windows 11 or 10 is not the end of life because there is still one option available to install it. Microsoft update catalog keeps a standalone copy of each patch, LCU, out-of-band, and emergency release using which you can manually install the same. Therefore, move forward with the steps –
In a browser, search for Microsoft update catalog.
Open this website from the result and type KB number in Search bar.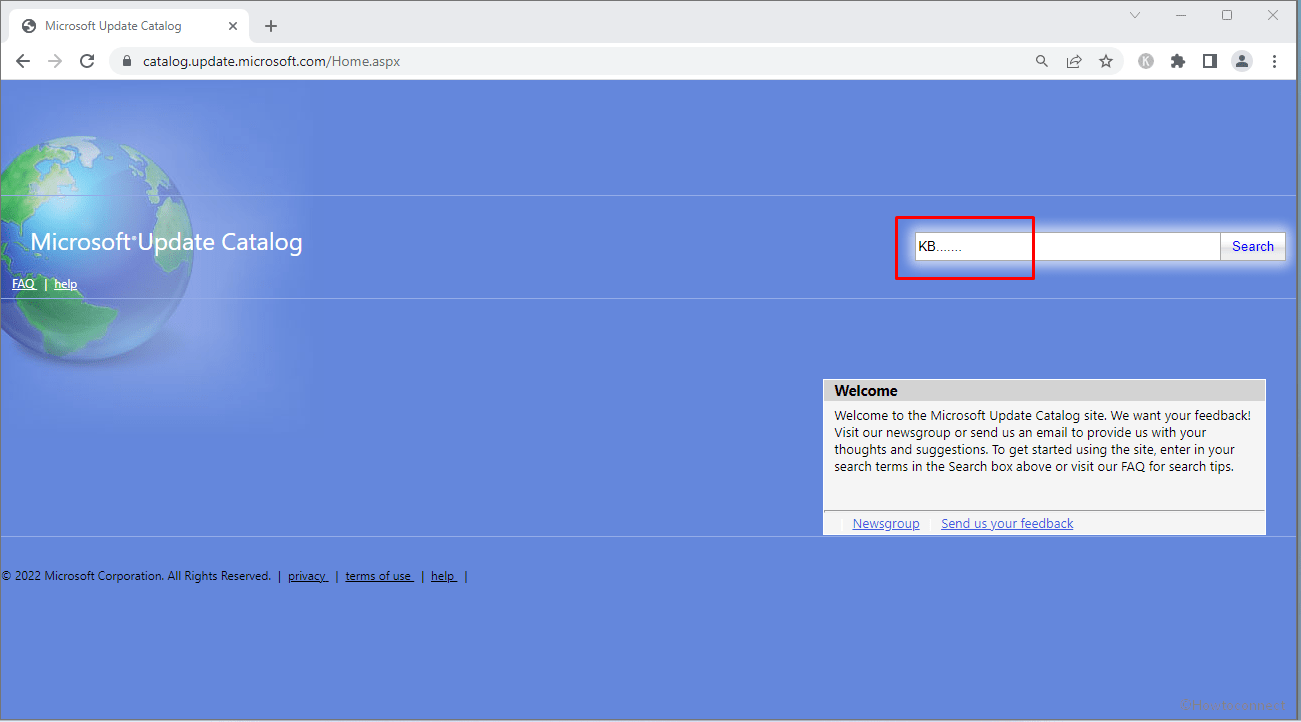 Locate the update file (such as x64, ARM64) in the list and click on Download.
Select Standalone file's link from a separate popup page.
This will download the Windows update on your computer in .MSU format. Double-click on this and allow running the process.
After a couple of reboots, the update will be successfully installed.
Way-6: Disconnect the peripherals
Sometimes, devices connected to laptop or desktop block Windows update and the system throw this error message. So if peripherals like mouse, Keyboard, external drive, audio device are attached to the computer then the 0xC19001E1 may display.
Detach them one by one for a while, restart your computer and then try to install the Windows update.
Way-7: Run disk cleanup
Clutters, garbage, and lack of free disk space can also be a reason for the unsuccessful Windows update process. But don't worry you can clean them and restore some room using below method –
Click on Start.
Type – cleanmgr.
Hit the Enter key.
Select (C:) and click OK.
When "Disk cleanup for (C:)" window appears click on Cleanup system files.
On the next window, check all the boxes and select "OK".
If a confirmation pop-up shows up, click on Yes.
Way-8: Choose in-Place upgrade to receive the update
This method has an arrangement where a fresh Windows will be installed on the PC and at the same time, the latest cumulative update will also be input. Hence, go ahead with the steps if the update got stuck –
Access the web page – https://www.microsoft.com/en-in/software-download/windows11.
Get down to the section which says – Download Windows 11 Disk Image (ISO).
Click on Download located underneath Windows 11 (multi-edition ISO).
Choose the product language using dropdown.
Select – Confirm.
You will come to view a button named 64-bit Download (It may be different on your PC).
Now, right-click on the downloaded ISO file and select Mount. On my PC it is Win11_22H2_Language_x64v1.iso.
Launch setup.exe by double-clicking on it.
Proceed with by clicking Yes on User account control.
Then you will see the Install Windows 11 wizard; click Next.
On the license agreement wizard, select – Accept.
Windows will make sure there is enough free space in your system.
On the Ready to install, select – Keep personal files and apps.
Click on – Install.
The computer will reboot several times and finally the lock screen will arrive.
Methods:
Way-1: Uninstall third-party programs
Way-2: Use System File Checker and DISM utilities
Way-3: Run the Windows update troubleshooter
Way-4: Reset Windows update database cache
Way-5: Install the Windows update manually
Way-6: Disconnect the peripherals
Way-7: Disconnect the peripherals
Way-8: Disconnect the peripherals
That's all!!
Repair any Windows problems such as Blue/Black Screen, DLL, Exe, application, Regisrty error and quickly recover system from issues using
Reimage
.