Windows 8 and apps are deeply connected with each other. Forever programmes in Windows 8 there some apps. These apps support the program to run. Foursquare is also an app. It is an admired location support social app  that permits you to share your current location with friends online. Foursquare apps is also found in mobile versions such as iPhone support OS, Android and Windows Phone. Now you can use foursquare application with Windows 8 support tablet and windows phone. At this time you can verify your favorite locations from Windows 8 tablets too.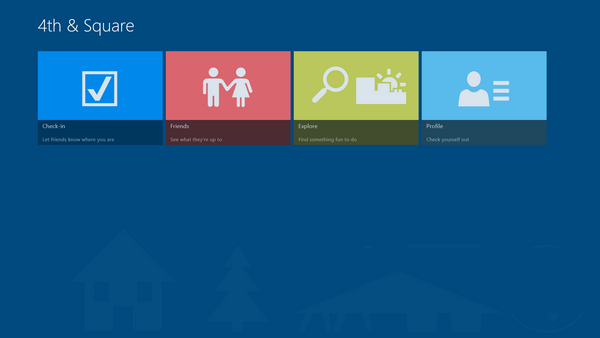 Features of Foursquare app
The home screen is designed like mobile appearance.
You can know such information about what your friends are working search local locations.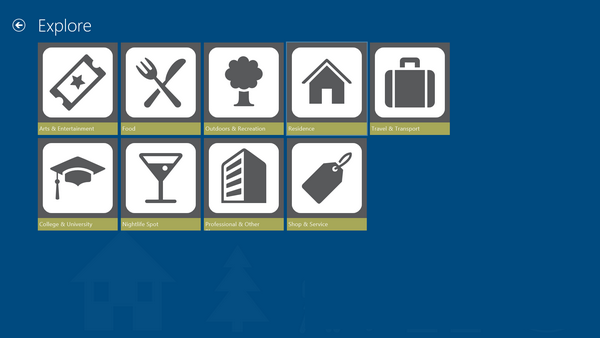 You will view that the explore option is divided into several group and you can find the local locations through it.
While the app was primarily considered for tablets, but now you can also access it with desktops or laptops also. The interface of the app is very good and easy to use.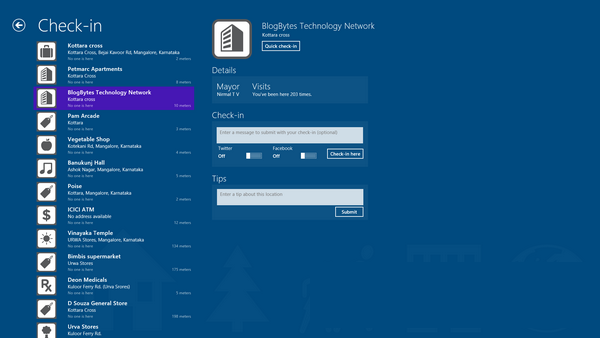 Although it is not freeware app and you have to pay $1.99 for the getting full packages editions. But a trial version is also available to check its features.