It would be appropriate to state that we are impressed with the Samsung Galaxy S4. The Galaxy S4 is a wonderful Smartphone that comes together with revolutionary hardware support and a longer list of new features. If you are searching for feature-rich new Android phone then we would not feel shy to decide.
You can explore our earlier posts like Best and Easy Galaxy S4 Speed Improvement Tips  or Samsung Galaxy S4 Best Tips and Tricks. Although, the Galaxy S4 has tried to share perfect experience for everyone. Because someone always fetches painful glitches, run into issues with every released new device, in this page, we are going to explain most familiar Galaxy S4 problems along with its solutions.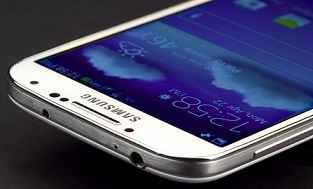 1.  Overheating
Many Galaxy S4 users have informed that the S4 gets over heat or warm suddenly. Such problem is found during playing playback movie, gaming, calling, surfing the internet and recording with a camera. Though, some people have reported an issue about longer charging. It is the reality that any Smartphone gets overheated due to mass use and hot weather.
First Probable solution
Confirm that you have done the latest update task for all installed apps.
To do so,
Go to Play Store app and tap on the Menu. 
Then tap on My apps option. Here, you will get available Updates at the top right.
Second Probable Solution
Some user claims that media files have not playback effects. Then remove the MicroSD card and backup all the required things on to your computer. Next, insert the card again into your S4 and format it. It is one of the best probable solutions to get rid of overheating problems.
Third probable solution
Your S4 is going to overheat continually, and you aren't using any proper actions at this time.  Then main cause behind it is a hardware problem.  So, visit your retailer or Samsung service center to report the problem immediately.
2. Delay or hesitate
A lot of Galaxy S4 users have complained that the S4 stutters out of the box. During opening or closing any apps, unlock the screen or press the Home key, your Galaxy S4 phone creates reasonably problems. If you want to fix these problems then you can attempt the following probable solutions.
First  solution
Launch the Settings and tap on the More tab at the top side.
Then tap on Developer options.
Next, scroll down and tap on Window Animation Scale option.
Here try to check the box for this option – Animation is off.
Second  solution
Launch the Settings and tap on 

My

device tab.
Next, tap on Lock screen and then tap on Unlock effect option and switch it to None.
Third  solution
To control the S Voice app,
Start the S Voice app and tap on Settings.
Then un-check the box beside the Open via the home key.
The above solution for S Voice app will help you get rid of the Home button delay.
3.  Battery drains
Any Smartphone drains your battery quicker than estimated. But you can understand heavy battery drain occurs due to overheating problem also. Then many things are available which you can try to save battery draining problems.
Solution
Install temperature finder app to check the current temperature of your Galaxy S4 phones.
Go to Settings option and tap on More. Then tap on Battery and detect the most caused app and settings which are draining the battery power.
Turn off the feature that you don't use every time. For example WI-Fi, GPS, Mobile data, Air view, NFC, etc.
Enable Power saving mode by the extra Quick settings in the notification bar.
Decrease screen brightness and timeout.
Set a dark or black theme on your S4.
 4. Lack of storage
If you purchased Galaxy S4 of 16 GB internal memory then you might be upset to locate the available correct storage. At this time you will get only 8.5 GB free internal storage. This is because; your Galaxy S4 Android OS and the preloaded apps are taking up above 6 GB of the offered space.
Probable solution
Purchase a 64 GB Micro SD card.
Use cloud storage to solve backup solutions with Google Drive and Dropbox.
The final solution is to root your Galaxy S4 and remove the unused apps.
5. Smart stay, pause, scroll  doesn't work
The latest gesture features on the Galaxy S4 are also disappointing to many users.  Some users have complained that the Smart Stay, Pause, Rotation and Scroll features aren't working effectively every time.
First Probable solution
Make sure that you have turned on new gesture features already. To do it,
Launch the Settings and tap on 

My

device tab.
Then go to Smart screen option.
Second probable Solution
Confirm that the adequate screen brightness has adjusted to watching the clear screen with you.
6.  WI-Fi connection slow, or unable to connect to router
Many S4 users have reported that their Wi-Fi connection drops regularly while some are not capable to connect in any way. Actually this type of Wi-Fi problem creates due to un-supported hardware or use of the lowest version of firmware with mobile device and router. Sometimes, invalid settings also can main cause to stop wireless connection with a Smartphone or the router. Check out the following solutions to fix Wi-Fi issues.
First solution
Launch the Settings and tap on the Connections tab at the top side.
Next tap on 

Wi

-Fi option. Then tap on Menu and confirm Keep WI-Fi on during sleep is changed to Always.
Second Solution
Turn off

Wi

-Fi power save mode on your Galaxy S4 phones. To do so, dial the code *#0011# and go to Menu and tap on 

Wi

-Fi.
Then switch

Wi

-Fi power save mode to off.
Third solution
Confirm that your router firmware is up to date.
Adjust your router settings, may be set the 802.11

mode

or channel.