You might have noticed an unexpected pop-up on your Android phone saying "Congratulation! you have won a gift voucher" from Walmart. But unfortunately, what you see is not always what you get. This type of offer is nothing but a scam which misleads you into thinking that you are about to win some bucks. And to claim this prize, you are asked to fill a form that contains several personal pieces of information. Many people don't understand this and provide the answer to the questions asked from the coupon. But the main aim of collecting these details is to blackmail the person so that hackers can swindle money from the naïve victim.  If you are getting the same issue, follow How to Get Rid of Walmart Gift Card Virus from your Android Device.
Walmart Gift Card Virus does not only work for the attackers but also harm your phone by injecting the virus. Soon after viewing the scam, you may feel afraid by thinking that you are already affected by the malware. But in reality, It is not true. The voucher may turn up after visiting an insecure website or downloading an inauthentic app. Mostly, it becomes difficult to differentiate between the fake and the legitimate card as the scam one features exactly similar color and logo.
Read – Fix Sorry! Android.process.acore has stopped unexpectedly
Ways to Get Rid of Walmart Gift Card Virus from your Android Device
Here is How to Get Rid of Walmart Gift Card Virus from your Android Device –
Uninstall the malicious apps
When you download or install any application from an unknown source, the scam like Walmart Gift Card Virus may occur in your device. So, you need to find out the malicious one in order to remove it.
Step-1: Swipe the top screen down and make a tap on the gear icon to open the Settings app.
Step-2: Reach out to Apps option and tap on it.
Step-3: On the following screen, you see a long list of installed applications. Locate the suspicious app here and tap on this.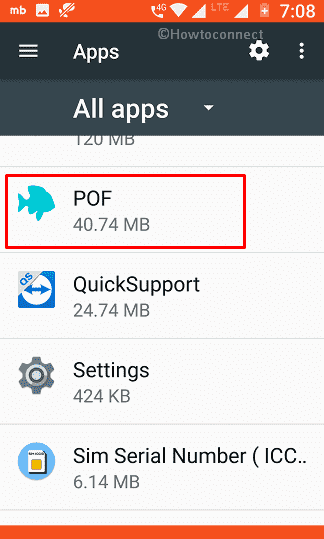 Step-4: Once you get it, perform a tap on it and then select Uninstall.
Restart your device and check if the Walmart Gift Card Virus no longer exists.
Change the Security Settings
If you didn't get any doubtful app,  change the security settings of your device.
At first, launch the Settings app like earlier.
When got access to a new page, select Security from the visible list.
On the next screen, tap on Device administrators.
Make sure that you have not given permissions any application for alteration in your device by unchecking the boxes here.
Clear Data and Cookies of Web Browsers
Many people found this method helps to dispel the Walmart Gift Card Virus.
Open Settings app by Swiping the top of the screen down.
Select Apps on the following screen.
On the next page, tap the Browsers (such as Google Chrome, Opera one, Firefox) one after another
Once it comes into the view, tap on Force stop and then touch on Clear data to remove all the cookies of the browser.
Perform the same procedure for other browsers and Restart your device.
Let us know which method helped you to Get Rid of Walmart Gift Card Virus from your Android Device.
That's All!