Google Glass is launched by Google in the Project of Glass research and Development. You would have a choice or wish to wear such type of glass. You will need MyGlass app to connect and set up with your android and iPhone when you are in those place where you have no any PC and Laptop. Google glass is a wearable computer, it consists of an Optical Head Mounted Display (OHMD). It shows information like Smartphone, but it is hand free format. It has lots of software, hardware, etc like Voice activation, Applications, Camera, Touch pad in such a tiny device.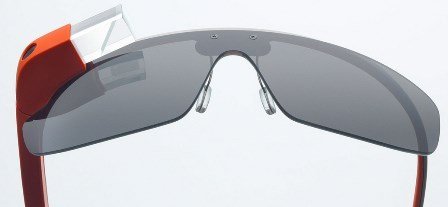 Features of Google Glass: In this Glass there are so many features available as Listen, on or off, Touch, Capture, See.
1. Listen– you can hear all the voice from an oval speaker which is inside the battery pod in Google Glass.
2. On or Off – You can On or Off the Glass by using his circular power button which is located on side front of glass strip. When Glass is On the LED light starts twinkling. However the led light also starts twinkling at the time of charging.
3. Touch – The side strip of Glass is touch pad so you can slide forward and backward to view your timeline and slide down to come back to Home screen.
4. Capture – Google Glass Captures and takes a picture of a subject by pressing the camera button and record that moment by holding it.
5. See – There is special cube just behind your eye glass lens is to show all the information, notification, your emails, pictures, video clips,search results,and more.
How to set up and connect Google Glass
Now the basic problem is how to connect this and setup Google Glass to use. This glass needs an app MyGlass app in your Android phones, tablets and Browser. Follow the action which is required.
Using Glass:
Start the Glass using round power button and ensure that it fits well and display screen is just above your eye. Now you can see Glass Logo when starting, you will be asked for connecting Glass with your phone and browser.
From MyGlass Android App:
It is the easiest way to connect the Glass using MyGlass app, so it is highly recommended. Firstly install the MyGlass Android app, read the terms and conditions then accept it. After this you will be shown a video and then asked to pair your phone, shortly it is  connected to this app.
Using an iPhone or Computer with a Browser:
1. Open your browser and visit google.com/myglass and sign in with Google Account.
2. Read and accept the terms and condition as given for the apps.
3. Now type your WiFi network with password.
4. Tap to Add Network.
5. You can see black and white square QR code in your browser. When you are wearing this glass then you will be asked to set the Glass at QR code.
6. Click to confirm then move the square bracket to fit the corners of the QR code.
7. Lastly you can see your account and WiFi network information is set up and connected.