How to grab 3 Months appraisal Copy of Windows 10 Enterprise – If you are an advanced user or run an organization Microsoft bestows you to hold superbly safeguarded and having striking qualities OS. The Copy of this OS is lodged at easily accessible destination from where you are able to occupy it in moments. But remember once the download begins, the period of time is conditional upon your data transfer speed for when it will conclude.
How to Grab 3 Months Appraisal Copy of Windows 10 Enterprise
Step 1 – Visit this page and when you go there, you will be immediately taken to the Windows 10 Enterprise section, click or hit Sign in button that you notice underneath the Download title.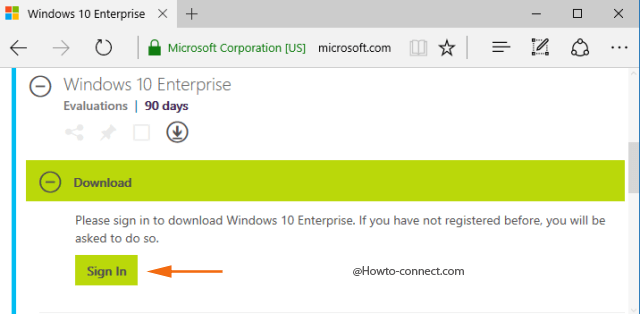 Step 2 – The resultant page will be of Sign in, hence, furnish the particulars of your account so that you can proceed to download Windows 10 Enterprise.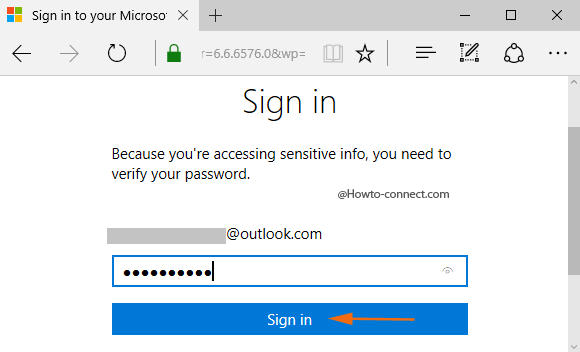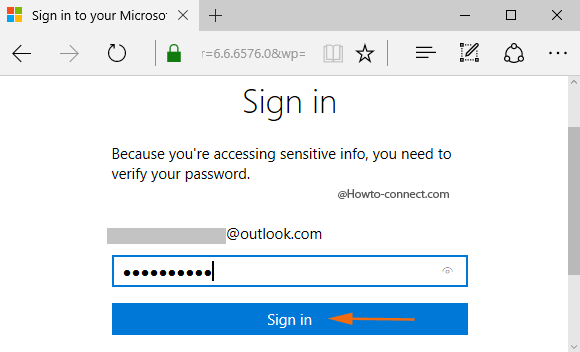 Step 3 – Soon after furnishing your sign in detail, the TechNet Evaluation Center will again arrive on the screen and now underneath the Download heading you will see a Register to continue button, click it.
Step 4 – A form will arrive on the screen where the fields with a star (*) mark refers to mandatory. The name, e-mail address, and the country fields are filled up by itself based on your account details that you furnished in the above step, however, little more effort is needed on your part in filling up the rest of the fields.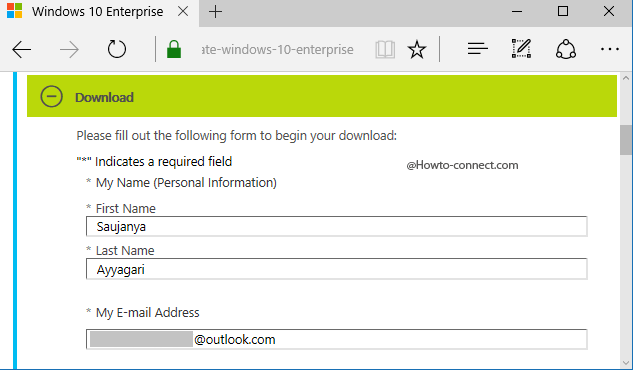 Step 5 – Make sure while filling up the form that you pick up a correct choice, there is an option that asks Would you like to download Windows 10 Enterprise or Windows 10 Enterprise LTSB, click on the radio button of Windows 10 Enterprise.
Step 6 – Next, you will witness another option popping up where you have to pick up 32-bit version or 64-bit version and thus based on the machine, select the suitable version.
Step 7 – For the preferred version, you will receive the list supported languages, click or hit the round cell of your desired language.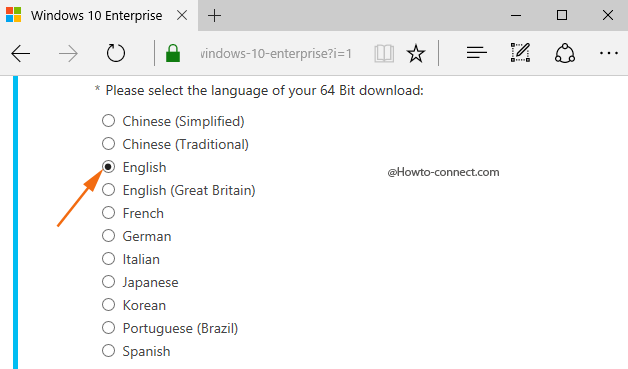 Step 8 – After you have selected the necessary choices and provided proper and suitable facts, click or hit the Continue button that is visible at the end of the form.
Step 9 – In the succeeding page, you will be notified that the download has begun but, however, if the download fails to begin automatically, click or hit the Download button.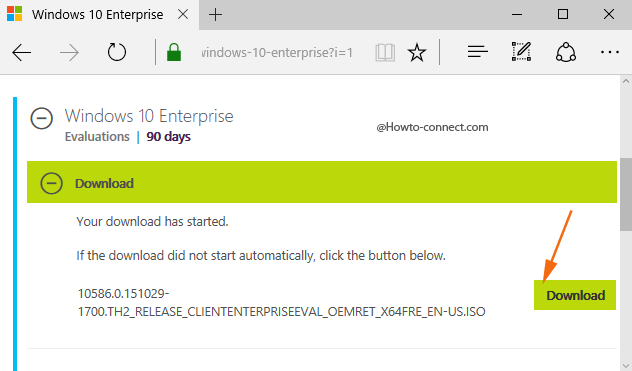 Step 10 – As the last step, ensure you click Save button and save the iso file in a proper location so that as per your ease you can copy it to a USB stick or burn to a DVD.
This is the procedure pursuing which you will grab 3 Months appraisal copy of Windows 10 Enterprise with half eye closed in moments.