The Windows Store is a quite new addition to search and install official app for windows 8. For Android, Google Play Store and for iphone, iTunes App Store is present too. Sometimes you get in trouble in order to search particular official app from windows store. Because the number of apps in each of these stores is in hundreds of thousands and it is not possible to search valuable app at all.
Now Windows store has launched Great Windows Apps that permit you to simply check out the fresh released and top-rated apps in the Windows Store.
How to install Great windows apps from Windows store?
In order to install the app, start windows store and look for "great windows apps".
Next Click select the desired app from search pages and choose Install button.
How to access Great Windows apps in windows 8?
The main page of the app explains Modern UI which has been grouped into different catalogs like True Top Rated, True New Releases, and Top Developers. These categories are belonging to Games, Social, Entertainment, Photo, and others.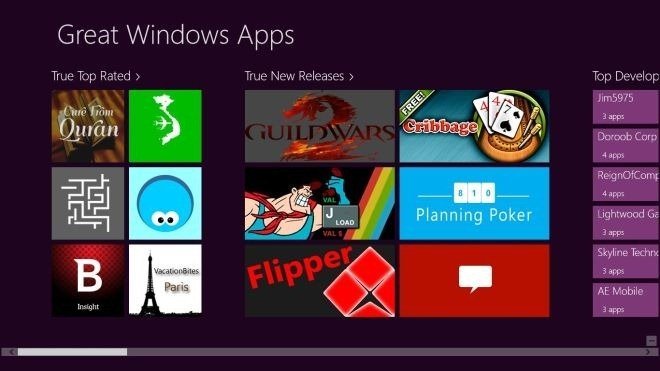 If you browse any category like True New Releases then you will redirect to next recently launched apps with their upload date and time.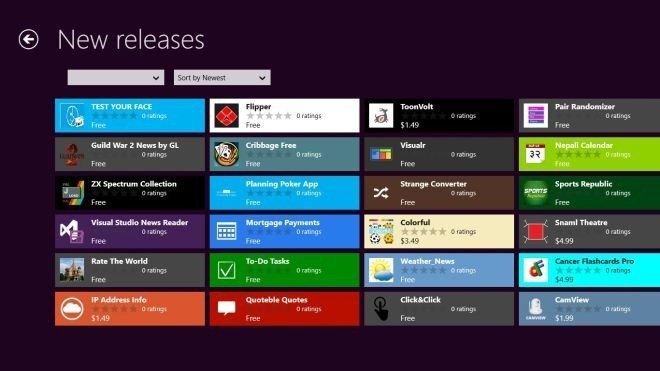 While you look for only particular category of apps, you can choose the drop-down menus at the upper panel.
Thus selected app will take you to its Windows Store page openly for installing on your windows 8 when you click on Download button.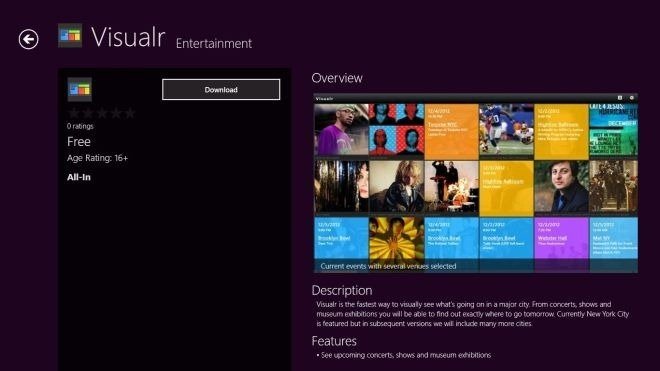 This app is compatible with every Windows 8 version (32 bit and 64 bit) besides consumer and developer preview versions.