When Windows 8 first screen comes with the metro look in front, a puzzling moment may appear as the classic power button (Shutdown, Restart and sleep) becomes missing. A question arises in your mind where is power button in Windows 8?
As you know, Windows 8 has launched metro screen window on startup so power button and start menu are missing. Therefore we are presenting tips to retrieve the power button in Windows 8.
Activate Power button in Windows 8
First Method – Through Charms Bar
 Type Windows Key + C shortcut on keyboard and Click Setting button at the bottom in new tab.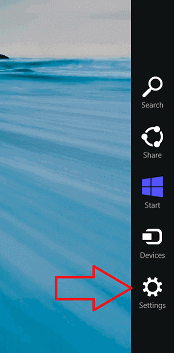 You find these Power buttons in More PC Setting tab at right bottom – Shutdown, Sleep, or Restart.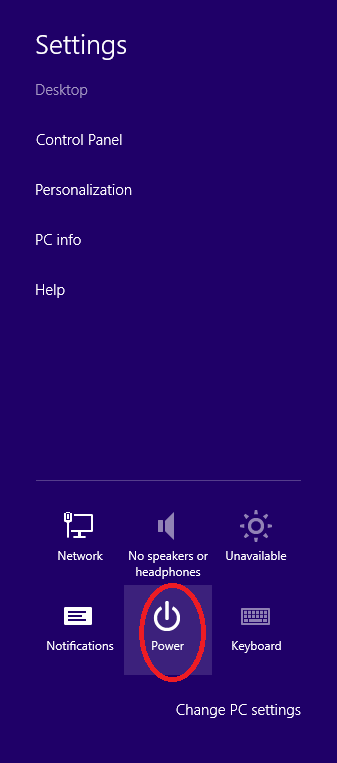 Remarks – If you Press Windows + I shortcut on the keyboard, More PC Setting tab in charms bar will be displayed directly at the bottom. here you can use power actions.
Second Method – Through ALT+F4 keyboard shortcut –
Press Alt+F4 shortcut on the keyboard.
Now power management dialog box is displaying following power button in new box.
Choose any power button and click on Ok button.
Third method – Press ALT+Ctrl+DEL shortcut on keyboard
When you press ALT+Ctrl+DEL shortcut, the full screen window is displaying multiple menus, for example, Lock, Switch User, Sign out and task manager.
Now you find Power button at the bottom of this window.