While working in Windows 8, we witness many more user-friendly options like Metro Screen & Charms Bar. Each and every utility tool are placed in both Metro Screen & Charms Bar. But missing Start Button at the bottom part of the screen arises some doubt in users.
Addressing this issue as how to add start button in Windows 8 could be helpful act for all of those who are looking for it. Act of adding Start Button in Windows 8 to be done either by a given method.
How to enable Start menu in Windows 8 manually?
First method
At first, you have to check the status of the taskbar. If the taskbar is displaying locked, then
Right click on the taskbar and uncheck it.
Bring mouse cursor on taskbar at the bottom.
 Right click and put cursor on Toolbars. Now click option in sub menu New Toolbar.
Browse the following path in your local drive (C: / drive)  –
Click on program Data folder. Choose Microsoft and click on Windows folder.
Choose Start Menu Folder and click  Select Folder at the bottom.
If you perform these tips properly then desktop screen will display Start menu button in the taskbar. you can move start menu left or right side in taskbar button.
Second Method –
Using third-party software?
Start button also may be enabled by third-party software (ViStart) in Windows 8 taskbar. At first download Vistart software and run setup in Windows 8. Then traditional Start menu button will be displayed automatically in taskbar like Windows 7. Download ViStart Software: Click here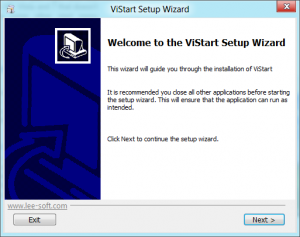 If right-click button is not working in start menu then right-click on taskbar and uncheck it  Lock the Taskbar.