Making more than one user accounts in Windows 7 beefed up the security concern of unauthorized users. Memorizing passwords of each made Local User Account is certainly a tough task. Therefore, users have no more choice than to delete Local User Accounts. So, the question arises here how to delete Local user Account when working in Windows 7 environment.
The exercise of deleting any local user accounts is described pointwise underneath this para. But remember before deleting local account important files and data from a particular accounts should be transferred to another local drive to prevent data loss. Remarks:- you must not delete default administrator account, otherwise windows 7 will corrupt and unable to restore at anyhow.
Step by Step tips for delete local user account
Open Control panel window
choose link- Add or remove User accounts from user accounts and family Safety tab.
Open Manage Accounts window and select opted account which you want to delete.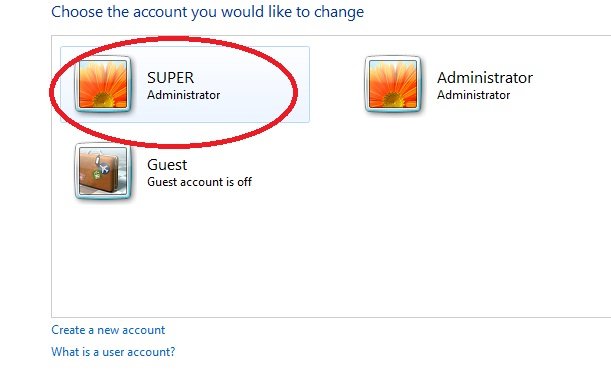 Now double click on opted user account (example – Super) and open change an Account tab.
Choose Delete the account option from here.
Here, a new tab is displaying a message about taking backup or keep important files before deleting this current account.
you can either click on Delete Files or keep files Option in the current tab.
 If you select Delete Files then, there is no option to keep backup data of this current account after deleting it.
 Keep Files option may save data of current account before deleting.
The next tab will show confirmation of deleting account forever.
Click on Delete Account option. Now account has been removed from your computer.