When you turn on Windows 8 multiple Startup programs are displayed automatically in the notification panel (right side in the taskbar). The functioning of these programs is the root cause of system slowness.
Sometimes you have to wait a few minutes for the proper functioning of Operating System. Such a situation is quite embarrassing because you don't want to consume more time. So, what is a solution for the proper functioning of Windows 8? The lone solution is the removal of all automatically running programs. But how?
How to stop startup programs in Windows 8
By Task Manager tools 
Hit Windows Key + C  keyboard shortcut at a time to open Charms setting tab in right side.
Find Apps Search box and type Task Manager in it.
 Now Apps search result has come. Click on Task Manager Option.
In Task Manager Window and go to Startup tab. A list of startup programs will display.
Choose any one program from the list, hit a right-click, and select Disable option from the drop down.
These actions are performed in easy way, so you can disable all unused startup programs one by one from Startup menu in task manager.

 Second tips – By System configuration tools 
Users can also disable unwanted  Startup programs by Msconfig command and change setting in system configuration.
Press Windows Key + R  at the same time on keyboard and Open Run box.
Type Msconfig and Click on OK button.
Just System Configuration Window has come, and it contains several menus. Click on Startup tab.
List of Startup items is showing in this tab. Now Uncheck those programs from Startup list that is useless for you.
If actions of unchecking the box have been finished, click on Apply and OK button one by one.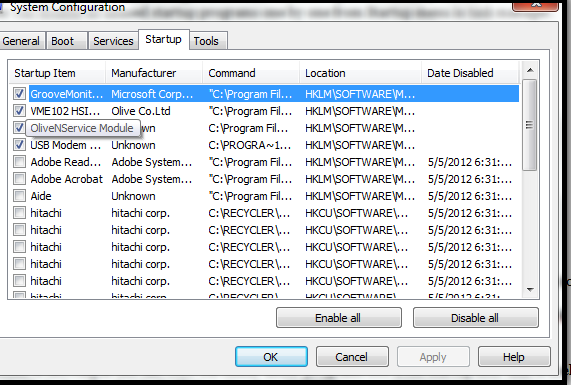 Just pop up window asks to restart your computer to take effect new windows settings in the computer. Click on Restart now.