Windows 8 supported applications are divided into two modes – Metro mode app and Desktop app. In another word, we can launch any favorite application through either metro app or desktop screen directly.
There are few apps for example – Internet Explorer can be launched in both mode (Metro mode or desktop). We find desktop supported Internet explorer appearance is quite different than the metro mode.
If we want to set Google Chrome as default browser and add in metro app list to access comfortably further then we have to use windows 8 metro supported Google Chrome app presented by Chromium Projects group. The Google Chrome Metro App is known as developer Build (Dev Version).
How to Download Google Chrome and set in Windows 8 Metro App
At first, visit the homepage of Chromium Projects through below link.
Download Google Chrome (Dev Version) for Windows 8
Go to windows section, click on link- Dev Channel For Windows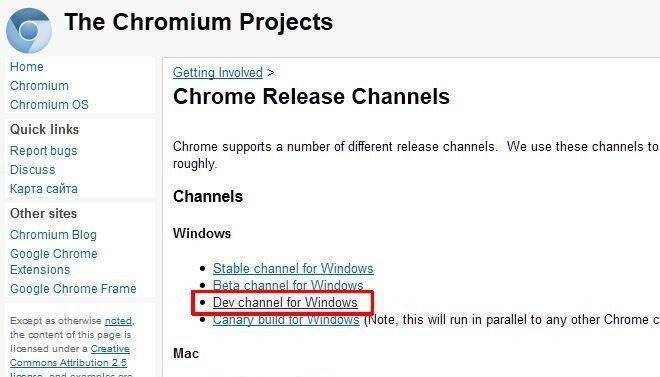 In next window, click on – Accept and Install link.
Now Google Chrome (Dev version) will begin to download automatically.
When installation process of Google Chrome is be completed we find Google chrome icon in windows 8 desktop or metro screen.
Now we have to set default Google Chrome browser in the metro app.
 Open Google Chrome browser from the desktop, click on setting icon at the top right.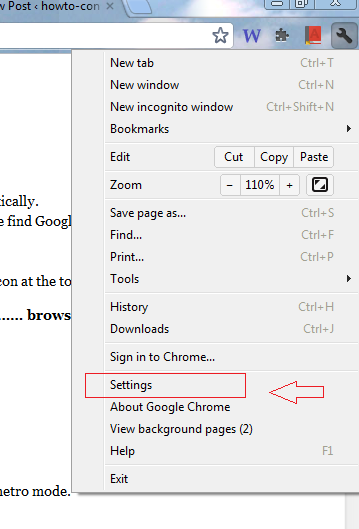 From setting window Click on link – Make Google Chrome my…… browser.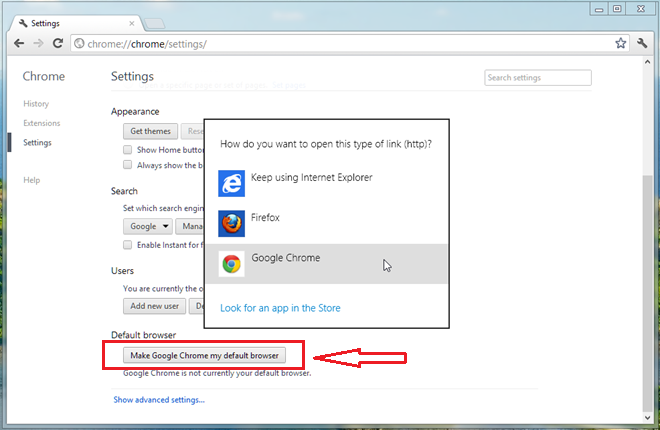 Now, we can open Google Chrome from the metro screen app list, it will appear in metro mode.
Few changes are being displayed in metro mode supported Google Chrome for example- change in setting icon at the top right, we do not find button (minimize, maximize and close) on the top corner.
<>