Internet Banking adds up many ways ease the facility of Banking. Receiving or paying money in secure and easy way is the key features of Internet Banking. Just recall olden days, when people had to queue up at banking counters for withdrawing money for paying even pity expenses. Fear about mischievous act was the genuine issue on that time. But the advent of Internet and after then Net Banking removes the miserable condition of common men. Now, common men are much more relieved in terms of transaction security and convenience. Paying Government sponsored Taxes as well as Utility Bills are no longer tough exercise today.
Related Post:
How to activate Internet Banking in SBI
In India, State Bank of India (SBI) has already introduced Internet Banking. Anyone having bank account in SBI may use the facility of Net Banking. In order to activate Internet Banking in SBI, account holders have to take following steps to get permission for it.
Read: SBI Net Banking Login Problems and Solutions
SBI Internet Banking Activation Process
Download Application Form from the Official website of State Bank of India online SBI. Fill it up and submit to the branch where you have an Account and Internet Banking is running there. Online Application Form to activate Internet Banking in SBI can be downloaded by visiting:
You may visit the SBI Branch Office first and ask for Internet Banking Form.
After one to two-week from the date of submission of Application, the password in a secure envelope will be reached you. This envelope is sent by courier to your given address.
For SBI Internet Banking First Time User
Before making first-time login for SBI internet banking remember to use Internet Explorer Browser to login and change the password
First-time use for new registration login to
Now you are needed to log in SBI online Banking website For this you have to visit the website at given web address:
Here click the Login Button. This is like below
From here, you will go to a new page. here click on Continue to login: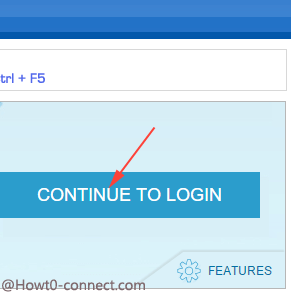 Now login page is in front of you. Here, you have to log in with the received password and change it to your own username and password. This is mandatory. So I will suggest that write your own password and username on plain paper, then start logging in. Fill up received username and password and click Login.
Change your ID password.
Here, you have to add a profile password also so think about additional password before login. Set profile password.
Now, you are able to see account statement and use the facility of SBI Net Banking.
More protected database of SBI Net Banking gives full proof protection from Phishing. Users won't have to share their password with anybody else for secure login.
To see login demo click this link: SBI Online Banking Login Demo
To activate Internet Banking in SBI one may login to the homepage of SBI online Banking.