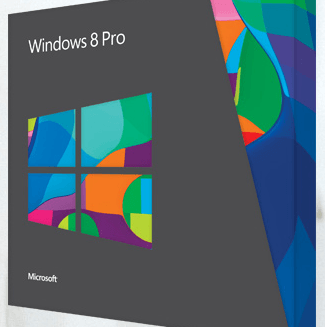 Would you want to download and attempt to operate the full version of Windows 8 on your computer before purchasing license copy? Today Microsoft has released Windows 8 among all over the world with great zeal and courage. If you are accessing older any Windows versions like Windows XP, Windows Vista, or Windows 7 then you can purchase upgrade copy to Windows 8 professional with license key.
The upgrade price is fixed $39.99 for all worldwide windows users (or 1999 if you are Indian user) by windows.com website. This upgrade facility of Windows 8 is applicable till January, 2013.
Download Windows 8 to Test and upgrade
Before launching the license copy along with full version of Windows 8, Microsoft had provided a release preview version. Actually Windows 8 release preview version was availed to be familiar with functions of newly launched Microsoft product. Now Windows 8 release preview edition has been removed from the Microsoft website after launching Windows 8 full version.
If you like to test Windows 8 before purchasing the license or upgrade copy, here's a simple option download Windows 8 RTM edition ( 90 days trial pack) for testing Windows 8 features. To download it
At first click on link underneath to find download link of Windows 8 RTM copy.
Next, click on Get started Now link to begin download Windows 8 from underneath section page after following several steps.
After downloading Windows 8 RTM copy in ISO image format, you can create bootable windows 8 DVD disc or pen drive to install.