Avast antivirus users are reportedly complaining about Avast Problem in Windows 10 April 2018. After some research, experts are with a view that some elements of Windows 10 version 1803 are incompatible with Avast. As a result of this, Microsoft has recently stopped providing the update to the PCs that have Avast Behavior Shield installed on them.
Thankfully, in cooperation with Microsoft, Avast has pushed some VPS update to its users. However, Avast has warned its users that the elements causing error might not be only specific to this Antivirus rather can create nuisance in future too with other software.
Along with facing bugs and problems in 1803 Windows 10 April 2018 Update, users also encounter complications such as mouse lagging or Start Menu not working. In some cases, it just fails to update the respective software. Fortunately, the team provides a small tweak to bypass Avast Problem in Windows 10 April 2018.
Avast Problem in Windows 10 April 2018 Update 1803 Solutions
Here is how to fix Avast Problem in Windows 10 April 2018 Update 1803
Some of the Avast antivirus issues that users are facing are:
• time-related error,
• internet connectivity error,
• crashing explorer.exe,
• critical Start Menu errors, or
• C:\WINDOWS\system32\config\systemprofile\Desktop is not accessible. Access is denied. – OK.
There is good news for Avast users that VPS update allows you to prevent these types of problems. Now you should do a small update in Avast antivirus and later reinstall April update of Windows i.e. version 1803 onto your PC to run them hassle-free.
Requirements to recover the bricked PC
1. At first, you need 8GB USB drive and a spare computer to follow up the recovery process.
2. Secondly, create a bootable USB drive by downloading Media Creation Tool in the spare System.
Also, see Windows 10 April 2018 Update System Requirements.
Now to bypass the Avast Problem in Windows 10 April 2018 Update 1803, go through the given-below steps carefully.
Phase-1
Step-1: Turn on the problematic PC and when the system shows the blue screen, choose your keyboard's language (preferably "US").
Step-2: Moving ahead, select the option Use another operating system. And then choose the other option Windows 10 on volume X.
Note: Here, X stands for a number. If there is a sign in required, sign into your account. You may have to wait for a long time while the update gets ready.
Step-3: Once the system restarts, close any error which appears on the PC's screen. Next, on the functioning PC, click here to visit the concerned Microsoft webpage.
Step-4: Now click on "Download tool" now button underneath the section Create Windows 10 installation media.
Step-5: Now, double-click the file namely MediaCreationTool.exe and run the tool onto your PC. In case, UAC prompts up on the screen, click Yes button to proceed further.
Step-6: When the setup wizard will appear with license terms and notices, click Accept. On the following screen of the wizard, pick up the option "Create installation media (USB flash drive, DVD, or ISO file) for another PC" and thereafter click Next.
Step-7: Its time to choose the Language, Edition as well as Architecture, click Next.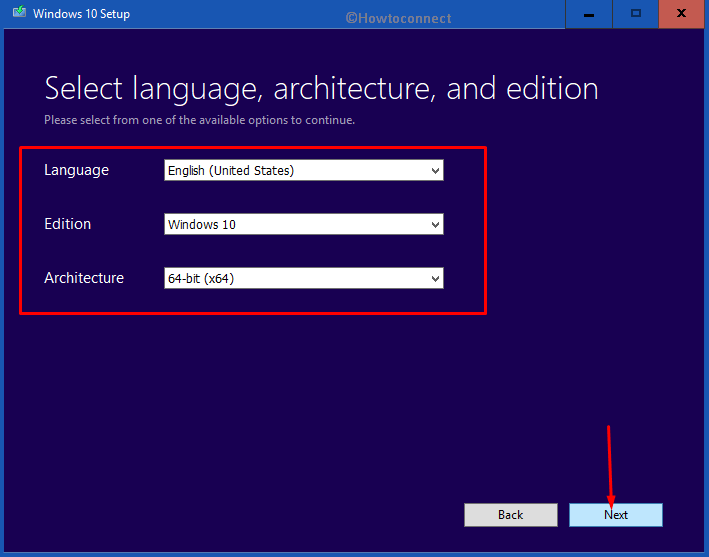 Step-8: Pick up the radio button "USB flash drive" on the following screen and hit Next. Now, the connected USB name's will display in the wizard, select it to write files into it.
Note: If it fails to detect the file, click Refresh drive list.
Step-9: Lastly, hit Next and the "Windows 10 2018 April Update" files will be written to the flash drive.
Read the entire article on How to Install Version 1803 Windows 10 April 2018 Update from USB.
Phase-2
Step-10: Now in the bricked PC, perform a right-click at any blank area at the taskbar and click on Task Manager option.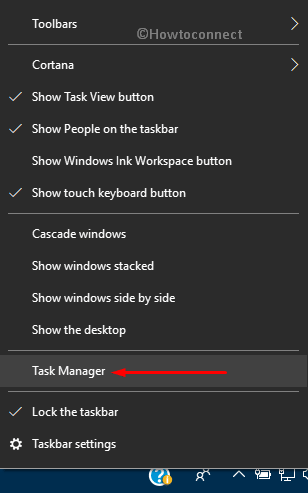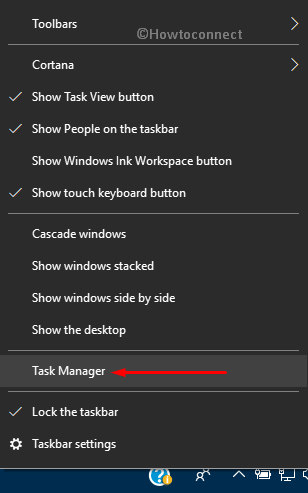 Step-11: In Task Manager, select File and from the list of options, choose "Run new task". You will see a checkbox next to the option "Create this task with administrator privileges", click on it.
Step-12: Now, click Browse button and navigate to the USB drive location.
Step-13: After that select "setup.exe" file and just follow the steps which are shown to upgrade Windows. Ensure to uncheck the boxes which are for "Check for new updates" and to "Help make this version better". If asked what to keep, choose to Keep everything.
This entire resolution procedure to fix Avast Problem in Windows 10 April 2018 will take some time. Once completed it will upgrade your OS to the new version of Windows 10 version 1803, fully updated and bugs free.
Hence, to resolve the Avast issues in Windows 10 version 1803, follow the above-mentioned guidelines carefully. If you have some more tips or solutions to fix any problems of Avast in Windows 10 April Update 2018, please drop them in the comments section below.
Repair any Windows problems such as Blue/Black Screen, DLL, Exe, application, Regisrty error and quickly recover system from issues using
Reimage
.