How to make PC Fast – For those working a lot on computers usually become impatient if a file takes a lot of time to open or if an application takes a lot of time to load.
Thus, their first requirement is the smooth running of the computer system. We get frustrated while working on a system which is usually outdated or running very slow. Thus, these tips would solve this problem and would usually help us to work properly: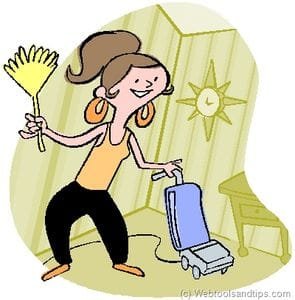 Managing folders in the computer system is the best idea. The computer system usually slows down when all the data becomes scattered. We are not able to find a particular file. So, the files must be organized and stored properly for easy running. The cleaning is the first process where we should clearly decide which files to be deleted and which to be retained. Whether we work on Photoshop or we write articles and journals for blogs or we go on surfing saving pages which we like, folders must be created properly. Creating folders and subfolders with proper names helps us easily to retain data later. For example, create folder videos in which subfolders are created as clippings and movies. The clippings can store songs, or short scenes and movies can store movies. The movies can further be segregated by creating folders Bollywood, Tollywood, and Hollywood. This helps a lot while searching files
After cleanup and segregation, it is time for the organization. The data should be organized itself. The two utilities of Windows should be frequently used which is Disk Cleanup and Disk defragmenter which leads to the creation of more space on the hard disk and helps in smooth running. Disk cleanup compresses the old files and Disk Defragmenter leads to the scanning of the hard disk to organize the scattered files. These activities should usually be performed every month.
Using System Restore is usually a good idea when data is lost because of unexpected circumstances like a thunderstorm or power failure. This act restores the information to the state it was before the mishap took place. It records the important documents and settings accordingly and restores these. Though System restore usually helps but, keeping the backup of all the files on CDs or external hard drives is the best idea to avoid data loss.
The Windows OS and the Microsoft Office should regularly be updated. As the programs are usually improved by solving the existing problems, so it is usually a good idea to regularly update to get new features that help a lot in better working. It is important to download all the updates and install them otherwise the software might not be updated.
A good registered antivirus such as Quick Heal, Norton or Kaspersky or other available options should be bought and installed. Regular whole system scans should be performed and regularly the antivirus should be updated for new features. This keeps the computer system away from any threats and increases the smoothness. If a running Internet connection is active, then a proper antivirus is a must.
These tips would help a lot in the smooth running of the computer.