How To Load .SRT Subtitles on VLC – On certain video or movie you experience inconvenience to hear and grasp the dialogues and language. If the running media player lacks Subtitles especially when you watch foreign tongue films, the annoyance arises. If it is VLC (Videolan cross-platform) then you don't need to be concerned. VLC permits to add .SRT Subtitles and finally help you hear clearly and understand the non-native dialogues and movies. Subject to looking for to Load .SRT Subtitles on VLC read method in the coming few paragraphs.
How To Load .SRT Subtitles on VLC
The subtitles are available in .srt file format and a substantial number of websites exist on the web that is secure and well-known allow you to get them. Among those are
Click any of the above given links and search the subtitle for the movies to which you wish to add the subtitle.
Now, once it is downloaded, verify if it is in a ".zip" format and if so, do a right click on it and thereupon click or tap the choice "Extract All".
After the content is extracted perfectly, perform a right-click on the ".srt file" and from the emerged list of choices, select "Copy".
Now, go to the folder where your video is situated and "paste" the ".srt file" there.
Next, make sure that the subtitles ".srt file" should have the name similar to the video, for instance – if the video name is "quantico.101.hdtv-lol.mp4", so the name of the subtitle should be "quantico.101.hdtv-lol.srt".

If the above-written steps are observed and followed properly, "VLC" will identify the subtitles and load while running the specific video.
Fix when VLC fails to Identify the Added .SRT Subtitles on VLC
However, if the "VLC player" fails in identifying the subtitles, don't worry, a little more effort will fix it for you, let us see how –
Right-click on the video file, and tap on the choice "Open with" and thereafter opt for "VLC media player".

Now, on the application menu that is at the top, click or tap the "Subtitle" option.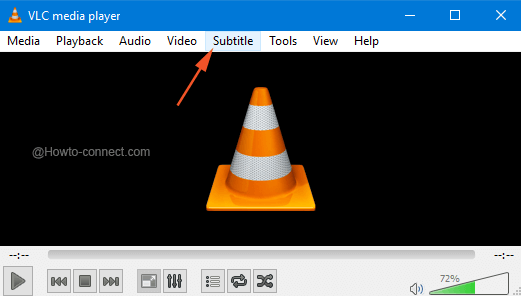 From the appeared menu, click or tap the first option "Add Subtitle File".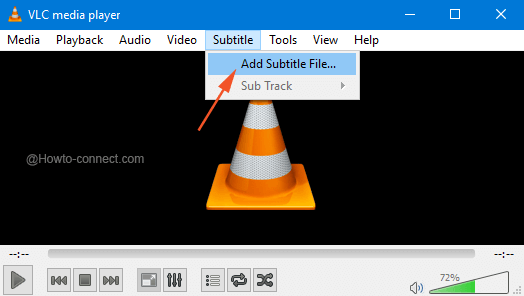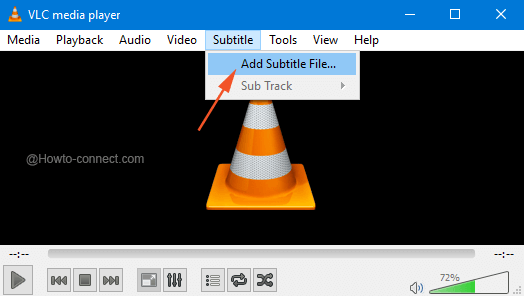 Add the ".srt file" that you have saved for this video and then you will observe a note on the top right of the video as "Subtitle track added".
Right in this manner, the video will exhibit the "subtitles" when loaded on "VLC player".
Note – In case you witness that the video and subtitles are not in proper sync with each other, don't worry as this can be adjusted with the use of keyboard shortcuts. Strike the "H" key to enhancing the pace of the subtitles and "G" to slow down.