We have previously written How to Enable Save Clipboard Data, Clear, and Sync in Windows 10. This feature reaches with the effect of Windows Insider Preview build 17666. One more thing you can do is Paste Clipboard History into a Document quite easily with this improvement.
When you copy-paste an item Windows 10 accumulates in Clipboard history. The collection of data is displayed in a pop up where it allows multiple actions like pinning and pasting. This will help you use the old copied items in the Word, notepad, or any text editor application. Let's see the procedure –
Paste Clipboard History into a Document in Windows 10
Here is How to Paste Clipboard History to a Document in Windows 10 –
Step-1: Open Windows Settings (Win+I) and do a click on System.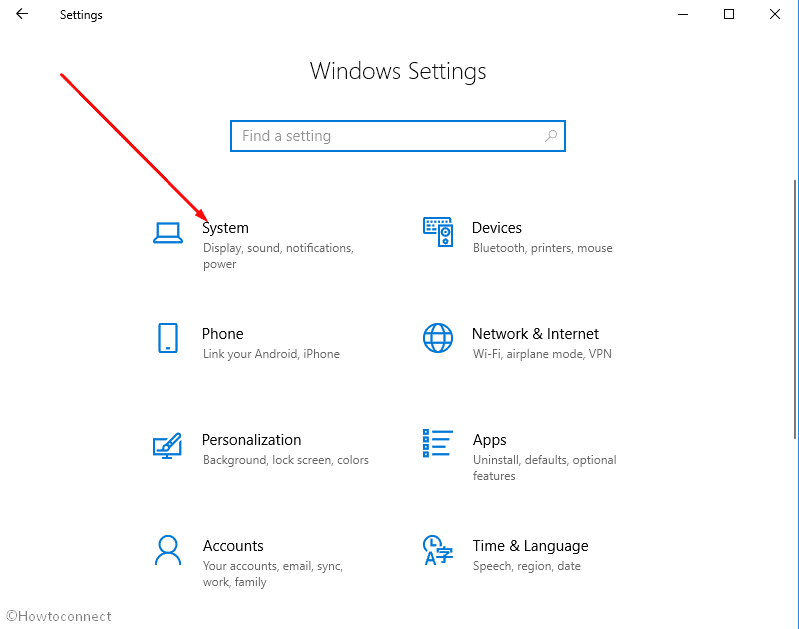 Step-2: Select Clipboard in the left pane and go to the right. Turn on the option Save multiple items. The Setting will start collecting your copy-paste work.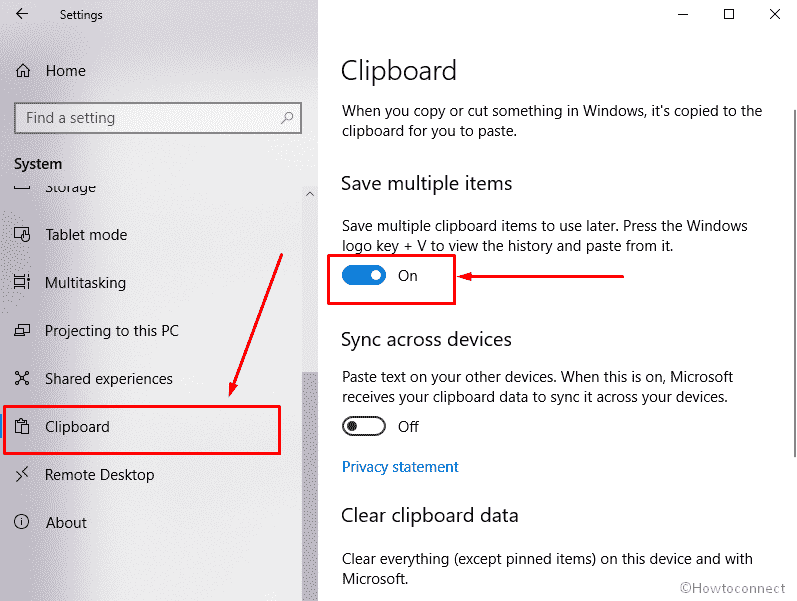 Step-3: Launch the document and put the cursor where you want to paste the Clipboard history. Now press Windows logo key and V at the same time to see Clipboard. Locate the data and make a click on it.
Go to the document to confirm the clipboard data here.
So this is the way you Paste Clipboard History into a Document in Windows 10. Similarly, you can use another text editor application moreover social media sites editing space and insert the old data here.
Windows 10 has placed a button to delete the clipboard data making it easy, but if you can do it manually also. See the instructions here for the same – How to Create a Shortcut to Clear Clipboard Data in Windows 10.
Few 3rd party tools also help in managing the copy-paste works. A utility 1st Choice Free Clipboard Manager provides all the features you find with Built-in Settings in Windows 10.
In addition, you can paste content in desired format from the clipboard by following this guide.