Microsoft has released who significant updates KB4103720 and KB4103722 on Thursday. Both the patches have important improvements and fixes for the respective versions. Both the cumulative updates for Windows 10 build 14393.2273 edition 1607 furthermore 15063.1112 version 1703 are available on the Microsoft update catalog website.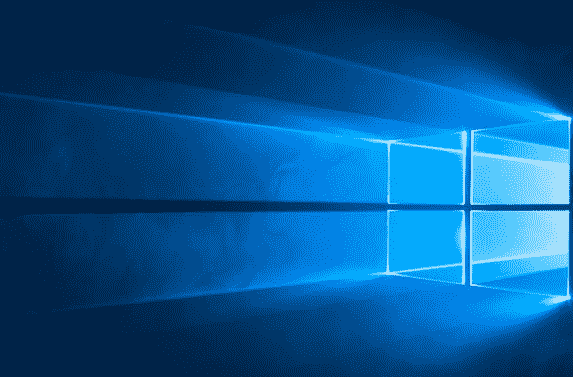 KB4103720, KB4103722 for Windows 10 Versions 1607, 1703 Details
KB4103720 for Windows 10 version 1607
Microsoft announced to end the service for 1607 and confirmed that this version will no longer receive the quality update. Users who want to be with Windows 10 must have to install the latest edition. However, if they are on Enterprise or education version they can get the benefit of additional 6 months.
Download from Microsoft update catalog
Improvement and fixes in KB4103720 for Windows 10 version 1607
Windows 10 team has solved the updated time zone information problem.
They work on a trouble where internet explorer dialogs on a second monitor also come in view on the primary monitor while using the extended display.
Main processors are encountering an issue performance counter missing when they run performance monitor. Microsoft tried to rectify this problem.
Windows 10 team fixed an issue that generates Windows authentication manager sporadic authentication problem.
The experts try to settle down a mess that causes high memory consumption while using smart cards on a windows terminal server system.
Microsoft attempts to fix a bug that prevents users free word to a virtual machine checkpoint. Replication of the checkpoint Rose an error message.
Microsoft has decided to enable the Visual Studio intellitrace step back feature 2 capture snapshots of an app whose debug platform target is x86.
The Windows 10 experts make sure that CPU groups function correctly.
They attempt to settle down a mess that makes Hyper-V Dynamic Memory Integration Service\Maximum Memory, Mbytes performance counter to returns 0 when queried.
Microsoft works around for a problem that makes a VM to display an error message after creating the VM with static memory. This occurs when you enable HYPER-V and disable NUMA in the Basic Input/Output System on a physical machine that possesses more than 64 logical processors. The error is "The data is invalid. (0x8007000D)", and the VM fails to start.
They try to settle down an issue with ADFS that prompts an IdP-initiated login to a SAML relying party to fail when PreventTokenReplays is enabled.
Windows 10 team attempts to overcome a problem where Policy SOM (WMI policy provider) involves all available dynamic ports on UDP, which causes affected machines to become unresponsive. The culprit component that doesn't close the sockets accurately is the LDAP client.
Microsoft is engaged in solving a problem where an NDES server connection to ADCS sometimes doesn't automatically reconnect after the ADCS server restarts. If this happens, new devices won't be issued certificates without rebooting the Network Device Enrollment Service server.
They are trying to fix ADFS issue that takes place at the time of OAUTH authenticates from a device or browser application. A user password change generates a failure and requires the user to exit the application or browser to log in.
The issue regarding enabling Extranet Smart Lockout in UTC +1 and higher (European countries and Asia) did not work is. Moreover, it causes normal Extranet Lockout to fail with the following error:
"Get-AdfsAccountActivity: DateTime values that are greater than DateTime. MaxValue or smaller than DateTime.MinValue, when converted to UTC, cannot be serialized to JSON".
Goes for an issue where Windows 10 ignores and doesn't repair (when a user invokes S3D) the blacklisted or marked as bad disks. The Repair-S2D cmdlet will now work on a single node when the -RecoverUnboundDrives parameter isn't passed.
Windows 10 experts in Microsoft makes shift a problem that is the reason for docker builds to fail with the error message "hcsshim::ImportLayer failed in Win32: The system cannot find the path specified."
Microsoft makes a try to rectify an issue where Windows 10 clients that authenticate to 802.1x WLAN access points fail to execute Group Policy permissions, run scripts, or regain roaming profiles at user logon. This comes about due to Kerberos authentication is not successful for \\domain\sysvol, \\domain\netlogon, and other DFS paths.
Solves a trouble with default apps that reset for web browsers on server platforms.
KB4103722 for Windows 10 Version 1703 Key changes
This cumulative update includes quality improvements and realizes the Windows 10 Build 15063.1112.
You can download the standalone package from – Microsoft update catalog.
Microsoft tries to solve supplementary issues with updated time zone information in KB4103722.
They attempt to fix a problem of Internet Explorer dialogs on a second monitor that also seems to look on the primary monitor when using extended display.
Windows 10 experts give a try on reliability matter in .NET applications when using a Japanese IME in a text box.
Goes for a trouble with the connection status of some Bluetooth devices.
Microsoft gives a try to settle down an issue stopping Autodiscover in Microsoft Outlook 2013 from being used to configure email accounts when UE-V is enabled.
Focus on fixing a problem adding performance counters to the Performance Monitor on systems with multiple processors in KB4103722.
Windows 10 developers try to solve an issue that throws an error when attempting to change the smart card service startup type from Disabled to Manual or Automatic. The error message is "Cannot create a file when that file already exists."
Working with a bug that generates sporadic authentication issues when running Windows Authentication Manager.
Microsoft is Treating a problem that originates client applications that use Windows Authentication Manager to halt functioning when making a request to the server.
Windows 10 team is taking on a bug that causes BitLocker to switch to recovery mode when updates are applied.
Microsoft successfully enables the Visual Studio IntelliTrace step-back feature to capture snapshots of an app whose debug platform target is x86.
They work on a problem where the connection bar is missing in VMConnect in the full-screen mode on multiple monitors.
Windows 10 team is trying to rectify an issue where Windows 10 clients don't get success to apply for Group Policy permissions, run scripts, or retrieve roaming profiles at user logon that authenticate to 802.1x WLAN access points.
The tech giant is trying hard to fix an issue that causes UWP applications to stop working when they use the XAML Map Control.
Windows Update Improvements for both updates KB4103720 and KB4103722
Microsoft has sent an update straight to the client to enhance reliability. For any device running Windows 10, you configure to receive updates automatically, including Enterprise and Professional versions, will receive the latest Feature. This will also depend on its compatibility and Business deferral policy. This condition does not apply to long-term servicing editions.
How to get these updates
Both users having 14393.2273 and 15063.1112 on their computers can receive these updates respectively through Settings => Update & Security => Windows Update. Once they reach here the only remains are to make a click on Check for updates.
In addition, they can grab the standalone package from Microsoft Update Catalog website.