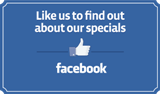 Who doesn't have a Facebook account? With the number of users ranging to about 845 million, there is every type of person present ranging from teenagers to entrepreneurs, from housewives to potential brides and bridegrooms, from students to head of the institution. With such a huge variation of users, Facebook can surely be used as an online portal to promote brands which can of use to any genre of people. There are proven tactics which give a sure shot success in brand promotion, like the creation of links of the homepage the social networking website account and others, let us explore:
How to Promote your Business on Facebook
Creating an active interaction with the potential customers: Selling of a product by personally speaking to a customer is an old tradition which has the highest success rate. Regular interaction with them, providing updates, giving them answers to all their queries should always be practiced. Even if the personal chat is not available, but still regular updates on the product sales should be given.
Giving Discounts: Giving special discounts and offers on some products which were never sold gets sold. The customers get delighted when such special offers and discounts are showered upon them. For example, if you are a publisher, then you can give special offers on a good set of books or special discounts on some others.
Getting feedback in an unusual way: everyone likes to post a comment or a status or a like. Using this same strategy, many online contests regarding the brands can be organized where everyone gets a chance to participate boosting promotion.
Flash promotions: These type of promotions always work regardless of the product to be sold. Such as "the first 200 customers of this watch will get a special discount of 25%". Such promotions not only get the products to be sold fast rather they also attract a large number of customers.
Using a Multimedia way: when Facebook gives an option of posting online videos and audios and creating links to the YouTube videos, the full advantage should be taken. Various videos and audios promoting the brand can be posted because visuals and audios create a better impact.
Even though these methods for How to Promote your Business on Facebook are applied, it is ultimately the seller's own strategy which gets a product sold. Hence using good promotions and strategies are the key to success.
You may read a contemporary article as 'Is linking to Social Networking Sites productive?' to know about the promotion of online business on Facebook.