In sequence of blogging I have written may posts as Mosquito Repellent App, Any movie Downloader app, WhatsApp, etc. Now keeping journey up today the matter will be tTorrent Lite App.
As you know Torrent is one of the best and admired websites which helps you in downloading online movies and all types of software over the Internet. Actually popularity of Torrent has become increased because of its supporting features like pause or resume. It helps you to download torrent links in a queue anytime. For those users who access slow Internet connections, torrent is the easy tool to download movies and video songs.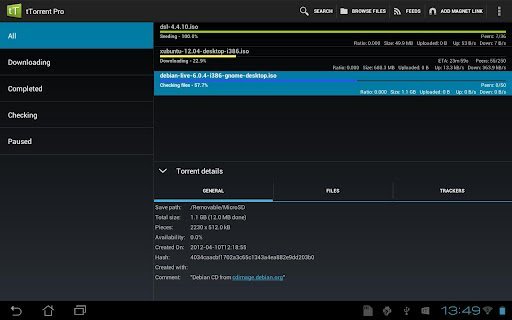 Now, Torrent can be used also on your Android device for searching and downloading Torrent files similar to laptop or computer. Due to insufficient power supply, you do not complete download torrent files quickly on your computer or laptop. At last wonderful solution is revealed as new android application (tTorrent Lite) to download Torrent  files instantly through torrent websites.
Features of tTorrent Lite Application –
It is one of the best Torrent application for your Android devices ( Tablet) to search and download every kind of torrent links with high-speed.It also adds several multiple torrent files in the download queue to start download process anytime.
Once you have downloaded tTorrent application on your Android devices, launch it. Then you will get search button at the top panel to search torrents files.

After clicking on search button, a search results will appear. Then choose opted torrent links which you wish to download. Now it will bring a dialog box to add your opted torrent link in downloading queue.