Windows 8 often displays default lock screen background on the Startup screen with indicating  time and current date. If you want to change custom screen according to your choices you may do it simply, but lock screen does not get changed. Here I am going to discuss the issue of changing or unlock default lock screen and set custom with your favorite pictures.
How to Remove lock screen in Windows 8
For Windows 8 Consumer preview version –
Move your mouse cursor in right pane of desktop screen and highlight Charms bar tab. click setting button.
Click on Change PC settings button at the underneath.
Now PC setting tab will open and click on personalize menu on top side.
Click on Lock Screen button in left pane and click on the Browse button.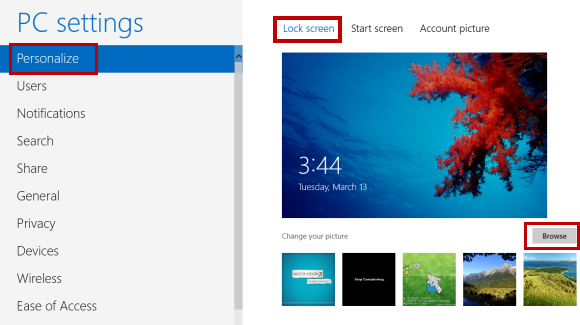 Click Choose picture button for selecting new picture from documents, downloads, camera or computer local drives.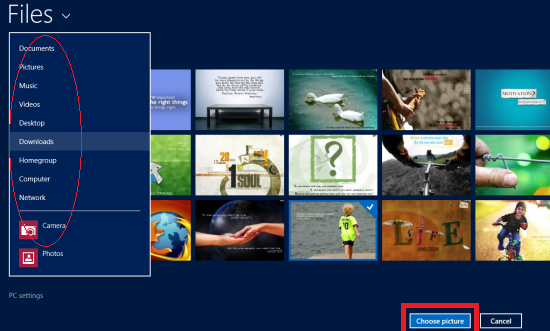 Now new custom picture will be shown on desktop screen.
For Windows 8 Developer Preview Version
Open PC settings in Charms Menu and Click on More PC settings.
In PC settings Window, Select Personalize in left side and open it.
Now Click on Lock Screen option in right panel.
A new window is opened. Click on Browse button and choose your favorite pictures from local drives or grabbing snaps from web camera.
At last click on Change Picture button to set new lock screen background.