Apple has launched the final edition of iOS 6 Apps among their iPhone users. In this edition, few latest changes and addition of new features for default apps like maps, social sharing and iCloud has taken place. The new enhancements is especially in social sharing option in the iOS 6 app.
Now you can add your Facebook account to share online with iOS 6 easily. So, there is no need of any external Facebook apps after it. You can simply share new personal or favorite images, maps, calendars, contacts and more with iOS 6 in Facebook. For this, a download link has been provided by Apple to get iOS 6 editions instant. But at first, you will have to configure or set up your Facebook account with iOS 6 edition inside your iPhone.
How to Setup Facebook account with iOS 6:
At first, download iOS 6 app in your iPhone and install it properly.
Go to Settings option and choose Facebook from drop down settings lists.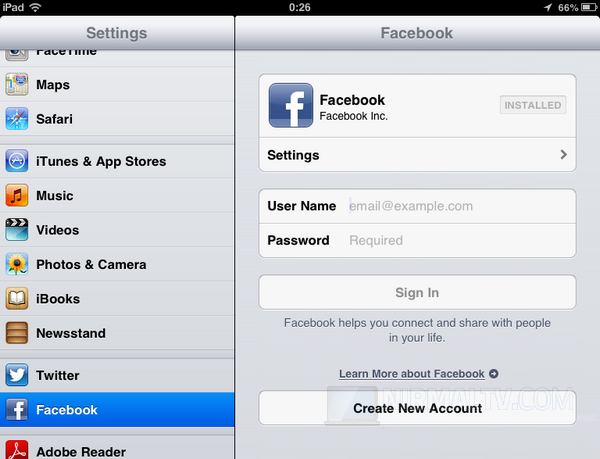 Now insert your Facebook ID and Password and click on the Sign in option.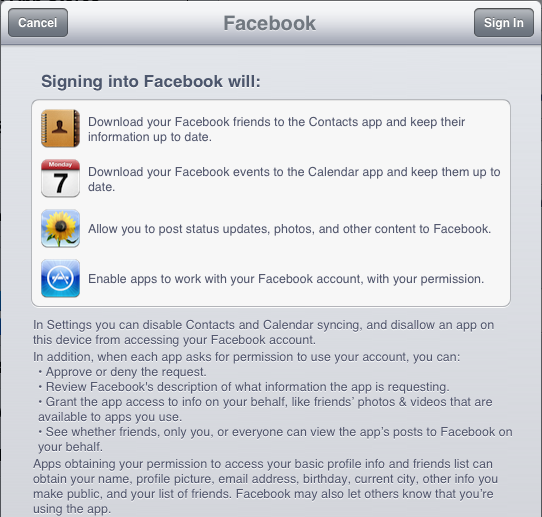 As a result, you have signed Facebook account with iOS 6 successfully.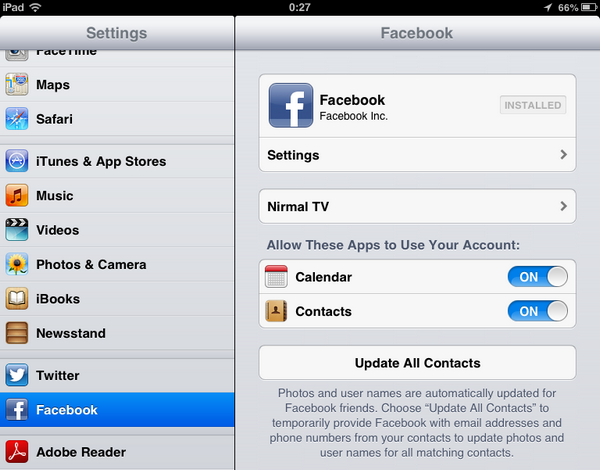 Thus you are ready to share new posts, images or links from iOS 6 app directly.