Windows 8 displays sign-in option during startup. At the same time, it asks you to enter Windows live or Microsoft account email address to access Windows 8 which is an added advantage.
If you follow the method in the discussion you can store Windows 8 setting online and access PC sync tool easily for making changes in the settings of Personalize, desktop, the setting of password, language settings, application settings, browser settings, and many more.
How to sign Microsoft / Live account on Windows 8?
Type shortcut Windows Key + C to start Charms bar and click the Settings button.
Click on Change PC setting from here.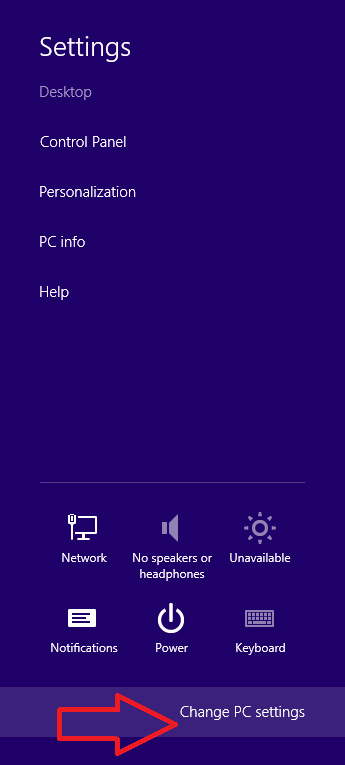 Select the Users option in PC settings tab.
Go to the right side in the current tab, click on Switch to a Microsoft account.

Now you have to type the latest password of the login account and click Next.
Next upon request put in the Microsoft account or Windows Live ID  email address. Click on Next button.
Type the password of Microsoft or Windows Live Email address to sign up. Click on the Next button.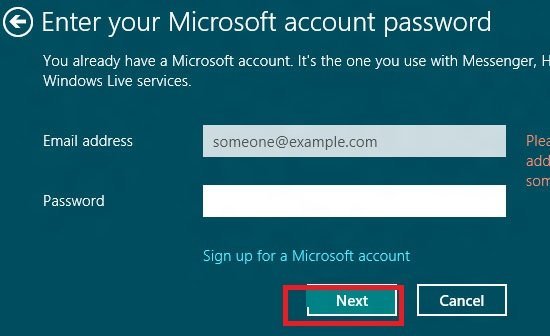 A new window of Security Verification would be in front of you. Fill up all the boxes with appropriate information. It helps to restore password in case you forget. At last click on Next.
The upcoming window will now show your Id and account name. Hit on Finish. 
Restart your Windows 8 and log in by entering your credentials.
The advantage of logging in to the Windows account of Windows 8 is huge. These will help you to access the following features in Windows 8  like messaging, chat, news, weather, people, calendar, and more easily from the metro screen.