Many users want the Phone Screen to Stay awake while Charging on Android. Display of a device turns off after certain moments when you leave it idle. This activity is controlled by the setting 'Sleep after seconds of inactivity'.  When you plug in power cable of your device, it usually follows this period. But if you need to keep it ON continuously here is an easy way.
How to Stay Awake Phone Screen While Charging on Android
To Stay awake Phone Screen While Charging you will need to activate the Developer mode first. So you will find this method in 2 parts – Enable Developer mode and Stay awake.
Enable Developer mode
Step-1: Tap on Settings icon from Home screen of your Phone. Slide the Settings page in the upward direction and hit on About phone located at the bottom.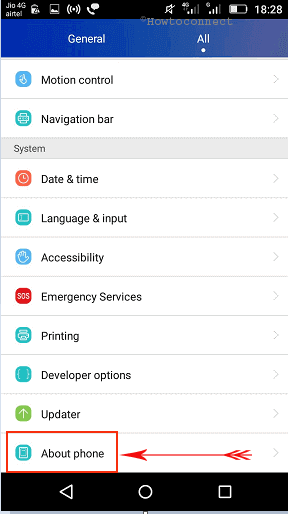 Step-2: On the Phone status screen, tap 7 times on Build number option.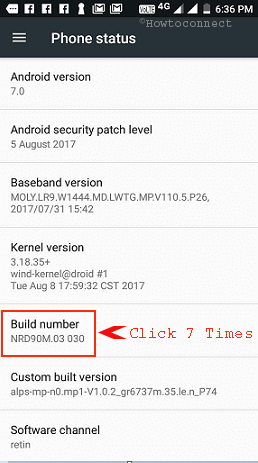 Step-3: Once do this, the Developer mode will be added to the Settings that helps you to enable Stay awake. So tap on this option "Developer mode".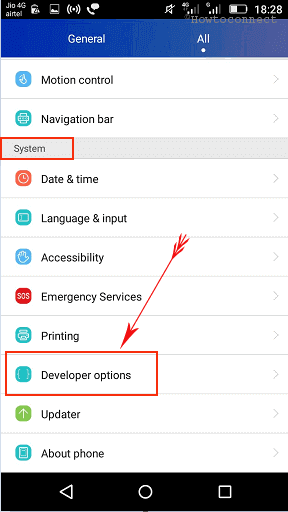 Step-4:  Turn on the Developer options.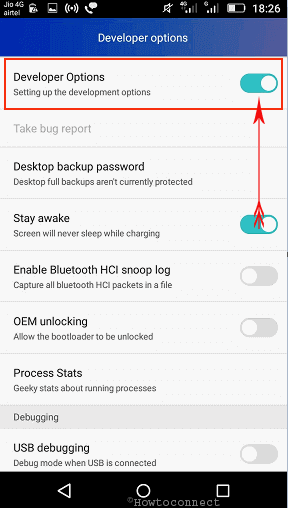 Step-5: When you get a warning pop up "Allow Development settings? ", select Ok.
Stay awake
Step-4:  On the next page, the 3rd setting is Stay awake. Turn this on.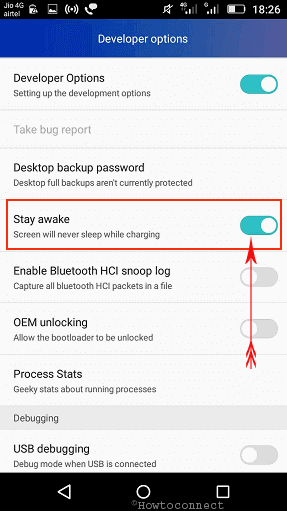 However, the customization in the sleep setting will also work to stay awake your phone. You know you can Send Your device to sleep maximum after 30 minutes of idleness. If you choose this setting then the device will remain in the active state until this much time after you plug in your charging cable.
Stay awake is important for them who like to see the screen even when it is charging. The setting is available in Developer option of Android means it can be changed in future looking at the response from people.
Android falls asleep quickly after you leave it idle by default keeping the battery life in mind. In addition, when the Phone is in the awakened state the apps consume CPU and system resources as well. So you need to think about these perspectives before you enable Stay Awake Phone Screen While Charging on Android.
You should close the high data consuming apps and features Before enabling this feature. For example, movie, YouTube, High resolution games, wallpaper and screen saver.
Final words
You can enable the Stay awake setting when you are looking to see the battery charging percentage in real time. Apart from this if you are annoyed with the quick sleep mode this change will give you relief. We hope this way for How to Stay Awake Phone Screen While Charging on Android will work for you. Respond through comment box if you know more ways for the same.