Do you find 0x80240034 Windows Update Error on Windows 11 or 10? If yes then you will get here few easy working solutions to fix this issue. The problem commonly occurs while installing updates and ends up with the stop code 0x80240034.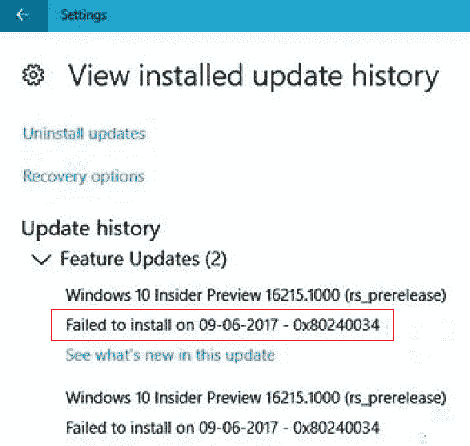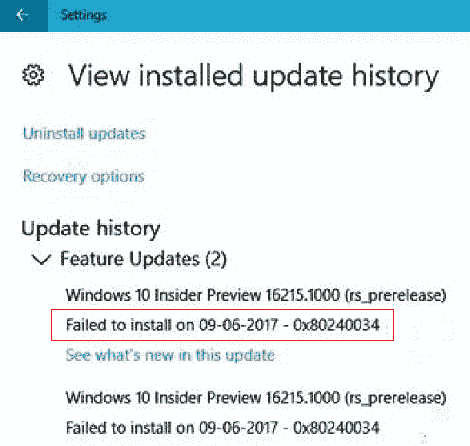 How to Fix 0x80240034 Windows Update Error on Windows 11/10
Install the Update a later time
0x80240034 error code might be caused by a broken update store or an update package under Windows. In addition, Microsoft Update Server may be a reason for this so the attempt should be successful at later time
Check the connectivity and fix if any trouble
Windows client having faulty and repeatedly failing Internet connection may cause this error. So, fix the issue if it exists on your Windows 10 or 11.
Uninstall 3rd Party Antivirus, VPN or Firewall software
These tools prevent the Windows update download and installation display the error code  0x80240034. So remove them if you have.
Reset Windows Update
You can reset Windows update if the above approaches are unsuccessful. Use the following steps.
Step-1: Launch the Command prompt with administrative mode and for this purpose write cmd into the taskbar search box. Select the 'Run as administrator' in the contextual menu list.
Step-2: Enter the following commands into the black panel one after another and press Enter each time –
net stop wuauserv
net stop cryptSvc
net stop bits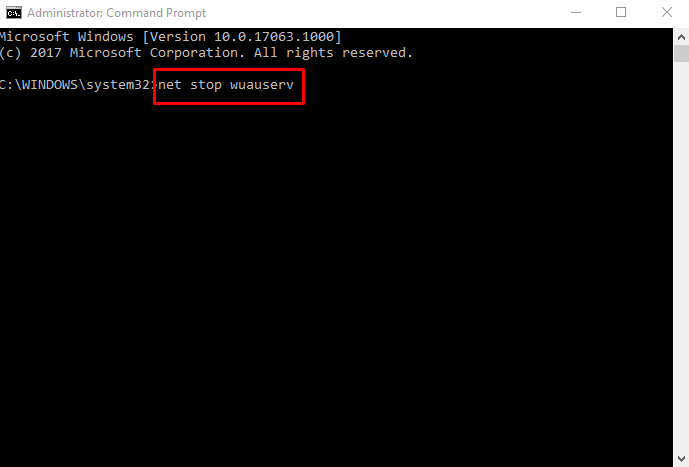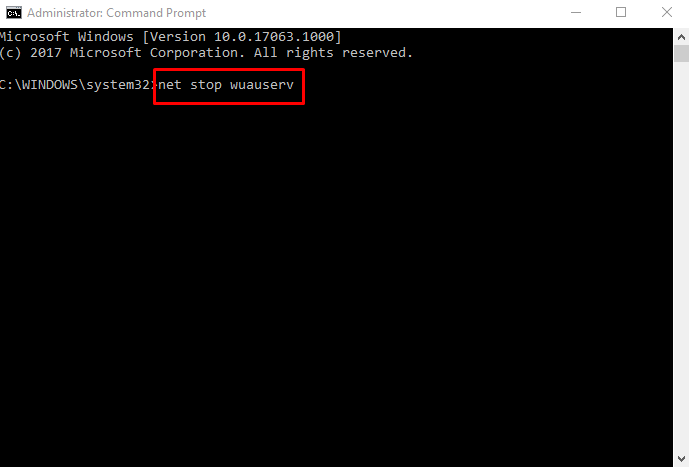 Step-3: once the services stop then copy-paste the below 2 commands successively and hit Enter key each time –
ren C:\Windows\SoftwareDistribution SoftwareDistribution.old
ren C:\Windows\System32\catroot2 Catroot2.old
Reboot your system and check, if the 0x80240034 Windows Update Error on Windows 10 is fixed.
Run System File Checker tool
Step-1: Now type SFC /SCANNOW on the command prompt and dip Enter key.
Wait for few minutes until SFC tool is processing, restart Windows and review for the error.
Check Registry
If the steps didn't help, try the following (but note, there is a danger mangling within the registry).
Step-1: Access the registry editor by typing regedit in the taskbar search and hitting Enter.
Step-2: Browse in the left pane and get at
HKEY_LOCAL_MACHINE\SOFTWARE\Policies\Microsoft\Windows\WindowsUpdate
Step-3: Delete the entries WUServer and WIStatusServer in the right pane (if exist).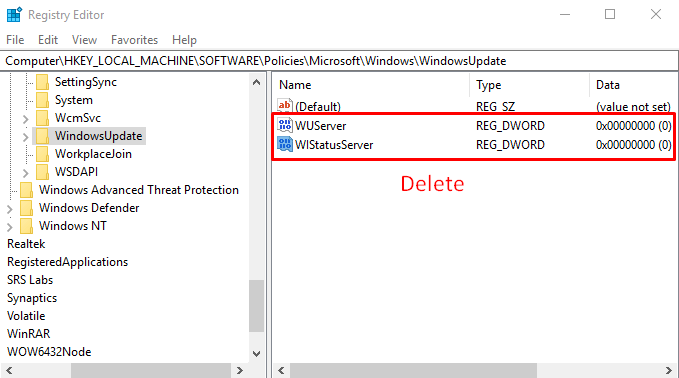 Then restart your Windows and see, if the 0x80240034 Windows Update Error no longer occurs.
Cause of this Error
0x80240034 Windows Update Error stands for WU_E_DOWNLOAD_FAILED, it says the update failed during download.
Born's Tech blog has pointed out a user complaining on his blog –
The updates were not loaded and processed in one shot. [MSR-]Tool to remove malicious software hung, Adobe Flash player install got aborted with an error message. After installing the cumulative update, with a download pause of 99%, the MSR-Tool and Flash player download went through but failed during the installation. Afterwards, Defender reported (according to the logs from 12/12/17) some findings. After closing and reopening the update function, all updates have been installed successfully! Error message with Flash and MSRT: 0x80240034.
Also within this English MS Answers forum post update error 0x80240034 has been observed during installing a Windows 10 Insider Preview.
The End
Windows update problems are always a hard time for Windows 11 and 10 users. The errors stop you from getting modern features and leave you in the lesser secure environment. Fortunately, we have found the fixes for 0x80240034 Windows Update Error on Windows 10 as well as 11. If you get any issue in the implementation then make us know.
Repair any Windows problems such as Blue/Black Screen, DLL, Exe, application, Regisrty error and quickly recover system from issues using
Reimage
.